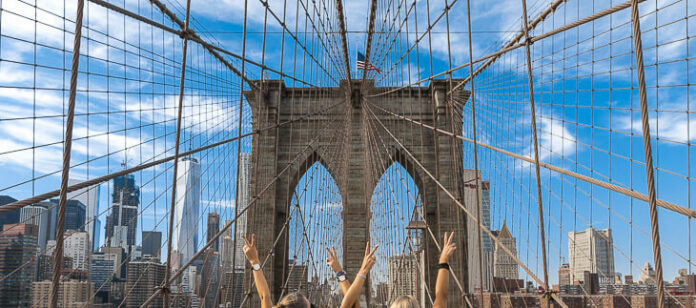 What about the USA? It is considered to be the country where dreams come true, the land of chances, and the place where you have to remain active. However, switching to a permanent location can be even stressful in some cases. First of all, understanding a new country's ways, norms, and rules can be hard. How not to become puzzled in the United States, and what do you have to do as a Swedish student? 
Here are some helpful tips:
Read up about the United States in Advance
If you are sure that you have become a student of one of the American universities, you will have enough time to learn more about the whole country, the states, the culture, and typical norms and social rules. Moreover, within the context of COVID-19 pandemic and quarantine restrictions, find out the rules established exactly in the state you are moving to. Notice: the restrictions may differ in every state. For example, California could ease them, while Minnesota could tighten them. The information mentioned above can be found in various sources: blogs, your national embassy's site, travel guides, and so on. Finally, seek information about your institution, its campus, activities, etc. In this case, you won't have to refer a lot to other students, and you will feel confident every second!
So, before starting to live in the United States, make sure you understand the norms. Doubtless, you will learn them in the process of being in a particular city and getting accustomed to its pace. However, it is rather important not to screw up at the beginning of your American path!
By the way, if you want to read paperwork on an exact US-related topic, you can also rely on essayshark to save time and learn new facts!
Get in touch with the Swedish community
There are several organizations in the United States that can help you get more involved in the Swedish community, or if needed find support within the community. Hearing advice or sharing experiences about the US from the words of your fellow countrymen, then up you go! Furthermore, you can participate in Swedish cultural festivals to feel just a bit like at home.
In addition, many of these organizations can be of valuable help should something bad happen. The organizations remain permanently in touch with the embassy of Sweden. So, you can consult right there. 
Be Open to Something New
You probably had a person in your class that sat alone and felt shy to come closer and say hello. Being introverted all the time isn't a good feature if you want to know something new. So, try finding common ground with the people you study with. Be the initiator of a conversation, organize a field trip, go to a cafe and chat about various topics! Prove you are a charismatic student eager to move forward and make friends! What is more, being open is not only related to people. It is also connected with a chance to explore museums, monuments, interesting places, and so on. It's nonsense to sit the whole time in your room, scroll the screen of your phone, and lie on a bed! In such an event, you are subsequently creating a new comfort zone and becoming captivated by it.
If you are a Swedish student in the USA, you open new frontiers for yourself! It is a great chance to broaden your horizons and gain the best characteristics of other nationals. In particular, if you want to develop yourself, you must achieve higher levels. Just imagine coming back home, meeting friends and parents, and telling funny and interesting stories about your American adventures. Don't waste your precious time, and enjoy yourself while you can!