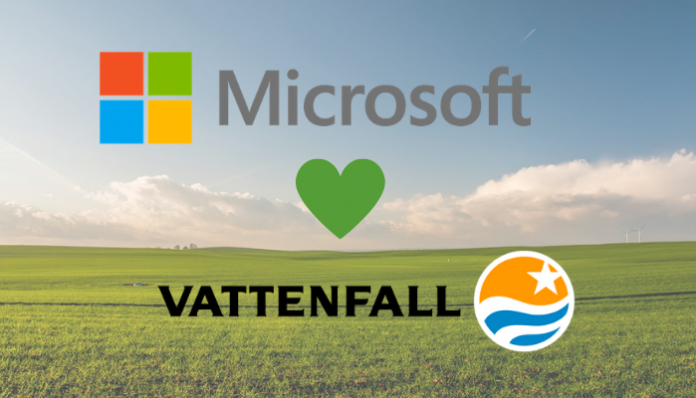 Microsoft intends to lay the path for sustainable cloud services – in Sweden.
Microsoft is now turning to Sweden, well-known for its efforts to tackle climate changes, to further minimize their environmental impact. Carbon neutral since 2012, the technology giant has recently revealed its plan to build, simply put, the world's most advanced and sustainable data center to meet the ever-growing needs for cloud services.
According to Noelle Walsh, CVP of Cloud Operations & Innovation at Microsoft; "We intend for our datacenters in Sweden to be among the most sustainably designed and operated in the world with the ultimate ambition of achieving zero-carbon operations." And this technological wonder will be located near the town of Gävle, roughly a hundred miles north of Stockholm.
The main reason for this location is the abundance of renewable energy sources in Sweden; wind, solar and especially hydropower. In 2015, 54% of Sweden's energy was coming from renewable sources, way ahead of other European countries (16% on average) and the US (8%).
As of today, Microsoft is about to achieve its target of powering its data centers with 60% renewable energy. To reach 70% in 2023, and ultimately 100%, Microsoft has decided to collaborate with the Swedish power company Vattenfall. Together they'll build new power infrastructures to provide stable and clean power, but also develop solutions to reduce the data centers' energy consumption. As Andreas Regnell, Senior Vice President at Vattenfall explains:
Vattenfall is fully committed to helping our customers make fossil free living possible within one generation, so this partnership fits very well with our overall strategy. We will support Microsoft on the sourcing and supply of renewable energy for the future datacenters and help provide innovative solutions to reduce the carbon footprint of the datacenters.
The challenge is huge though. Certain studies even suggest that the CO2 emissions from the numerous data centers around the world exceed the ones from airplanes! And as more and more people and things are connected, the need for reliable and sustainable data centers is growing exponentially. But Microsoft is committed to reducing its environmental impact (as you can read more about here) and is seizing this opportunity to, hopefully, find groundbreaking solutions for sustainable cloud services – in Sweden and the rest of the world.