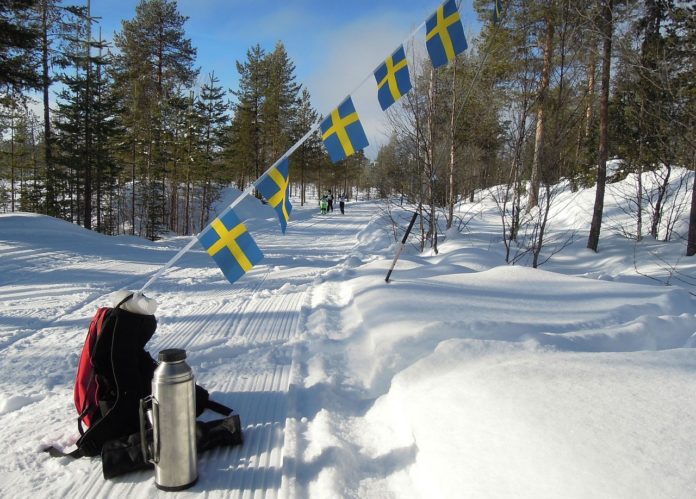 Over this past weekend, one of Sweden's most famous races took place.
The 96th Vasaloppet (the Vasa race), is an annual long-distance cross-country ski race held on the first Sunday of March. The course is 90 kilometers (56 mi) long, starts in the village of Sälen, and ends in the town of Mora in the middle of Sweden. 
Interestingly, Vasaloppet is the oldest cross-country ski race in the world and the one with the highest number of participants.

The race was originally inspired by a famous journey made by King Gustav Vasa. It followed a similar route from Mora to Sälen and happened when he was fleeing from Christian II's soldiers during the winter of 1520–1521. What made it notable was that King Gustav was fleeing on skis.

The first prize for winning the Vasaloppet is a garland, a 20-kilogram trophy and 96,000 SEK (about $10,000 USD).

Most participants come from Stockholm county (2,464 participants), Västra Götaland (2,406), and Skåne (736) this year. There are also plenty of participants from neighboring countries, including Norway (1,213 participants), Finland (547) and Denmark (539).

This year, Petter Eliassen from Team Ragde Eiedom and Lina Korsgren from Team Ramudden, won the 90 km long Vasaloppet respectively. 
"I had an amazing day and amazing skis," says Korsgren.