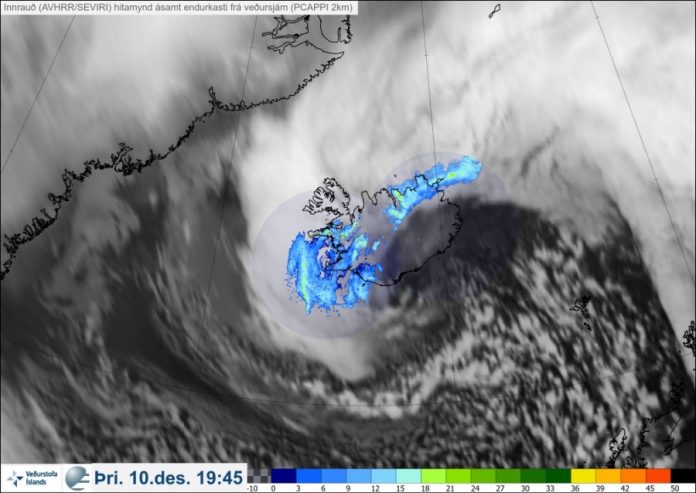 There are many inconveniences that we have to face in winter, such as bone-chilling weather, shoveling snow, or the car not starting. However, those hurdles fade in comparison to what Iceland has been going through the last couple of days.

The island recently went through some of its toughest storms in the last decade as 150 mph winds and sub-zero temperatures (reaching-15 C) battered the country.

In fact, the storm was so severe that it even prompted the Icelandic Meteorological Office to issue a "red alert" — which was the first of its kind.

"This was the first red alert we've issued with the new system, [which has been] used since 2017," said Hrafn Gudmundsson, a meteorologist with the Icelandic Met Office, "We've basically only been using yellow and orange colors. The orange color was for pretty serious storms, but this one was a level higher, I would say."

The capital, Reykjavik, was fine, although many cities and towns nearby were not:
"It was really windy in many places… There's a weather station on a mountain in the southwest that is pretty high up [that] had sustained winds up to 130 mph."
Gusts reached as high as 149 mph at the station — Skálafell — which is about 20 miles northeast of Reykjavik.

Thanks to the topography of the country, winds were able to get further inland: "There were really high winds everywhere in the country," said Gudmundsson. "In the upper highlands, and in the mountains … it was also very gusty in the southeastern part under the big glacier, [due to a] wave formation."

Due to this, many roads were closed, and the government warned citizens to stay indoors.
Besides the road closures, many households in remote areas were left without power, with figures estimating that it had affected more than 20,000 people.

"The houses are cooling down in many places in the north, and we're having extremely cold conditions," Gudmundsson continued.
"I would say this is one of the most memorable [storms]," Gudmundsson ended. "It's probably because of the impact. Of course, we've had these before, but this is probably a 10-year storm."