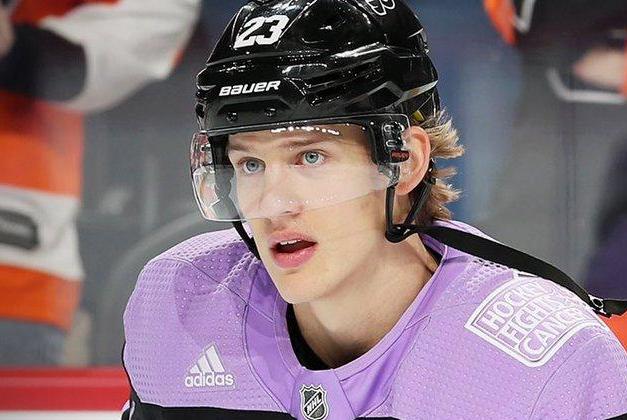 It was last Friday that the Philadelphia Flyers made the shocking announcement that Swedish forward, Oskar Lindblom, had been diagnosed, by specialists at the University of Pennsylvania, with a rare type of bone cancer, called Ewing's sarcoma. Due to the diagnosis, the young Swede is expected to miss the 2019/2020 season.
General Manager of the Flyers, Chuck Fletcher said in a statement: "The Flyers will do everything possible to support Oskar and assist him in securing the best care available."
"Out of respect for Oskar and his family, the team will have no further comment at this time and asks that Oskar be afforded a period of privacy so that he may focus his efforts on his treatment and a return to full health," he said.
Originally from Gävle in Sweden, Oskar Lindblom joined the Philadelphia Flyers in 2014 and has a total of 30 goals made since then. According to the NHL, he is tied to have scored the most goals for the Flyers this season.
Upon learning about Lindblom's diagnosis, the Flyers created and shared the hashtag #OskarStrong on social media. Since the announcement, there has been an outpouring of love for Lindblom with everything from fans and colleagues to the team's mascot sharing heartfelt messages of support.