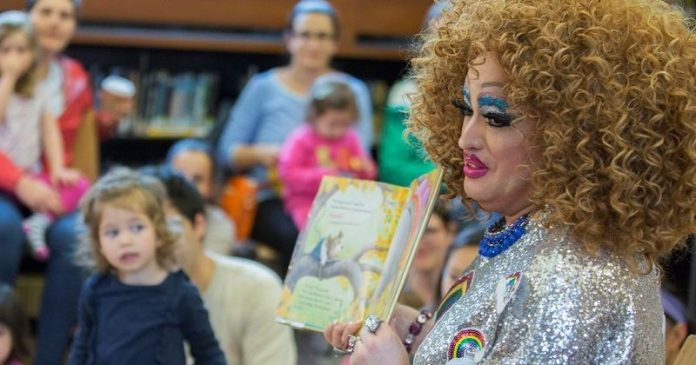 In a landmark move, the Swedish government announced that it will be investing 1.7 million Swedish Krona (around $175,000) to encourage drag shows for kids in libraries, schools, and daycares around the country.

The funding will be given mainly to Kulturföreningen Mums ("Cultural Society Moms"), a politically independent association based in Stockholm, whose mission is to broaden Sweden's cultural offerings with a special focus on LGBT+ and diversity.

The money will come from the Swedish Inheritance Fund, a state entity that manages the inheritance money of Swedish citizens who die without a written will and without any heirs.

"The project will, together with children, young people and adults with disabilities, develop available normative creative fairy tales in the form of drag shows," said Sweden's General Heritage Foundation. 

The drag queens will mainly come from the Bland Drakar Och Dragqueens ("Among Dragons and Drag Queens") company, and will include drag show workshops based around drag queens reading storybooks to children in libraries.

Kids will also be able to take part in workshops intended to teach children how to perform and organize their own reading events.

The project is expected to be rolled out starting early next year.