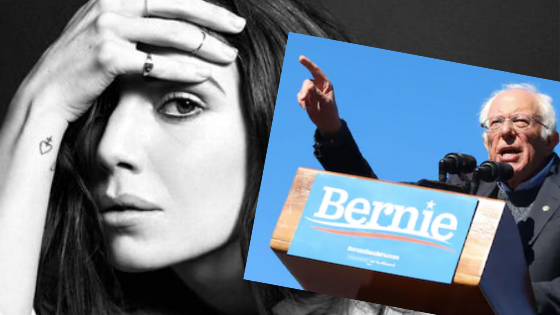 Fans of Lykke Li, if you're in Las Vegas today, here's your chance to see her live. The Swedish singer will perform alongside Swedish-American indie pop band Miike Snow at Bernie Sanders' presidential campaign meet-up in Las Vegas. 

According to the press release from the University of Nevada, local politicians and activists will also be present. Bernie Sanders is one of the most popular candidates who is most likely slated to be the Democratic nomination in this fall's presidential election. Mr. Sanders is currently campaigning across the country, and recently took home the victory in Tuesday's primary in the state of New Hampshire.

"This victory here is the beginning of the end for Donald Trump," Mr. Sanders told jubilant supporters in Manchester, N.H., claiming "a great victory" even before the final results were in. And looking toward Nevada and South Carolina, the next two states to vote, he vowed he would "win those states, as well."

The rally and concert will be held at the University of Nevada, Las Vegas, on February 18, and is free to the public.