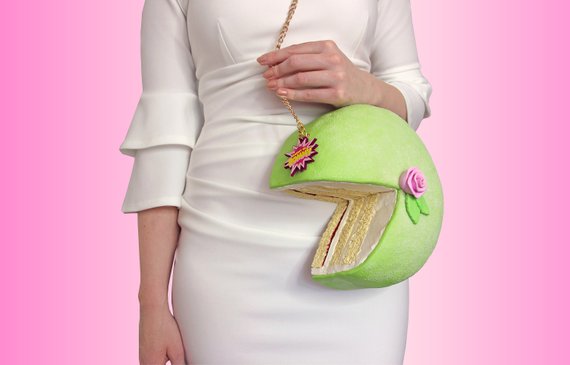 There are few things more Swedish than the beloved Princess Cake, and it seems that this Danish Etsy Shop has decided to take the Scandinavian's love for pastry a step further, and create cake bags. Yes, you heard that right. You can now purchase a Swedish Princess cake bag to go with that blue IKEA bag dress.

This 100% handmade creation can be yours for the humble price of $529. Seller Rommydebommy guarantees that you'll "you'll steal the show on every occasion," and that the purse is "almost good enough to eat."
The bag takes 2-4 weeks to make since it is carefully painted and dried.
The Swedish Princess Cake not really your style? Rommydebommy doesn't just make this marvelous design bag, but a whole variety of bags designed as cakes, desserts, food and household items. Check out the Etsy shop here.
This article was originally published on Jul 24, 2018.