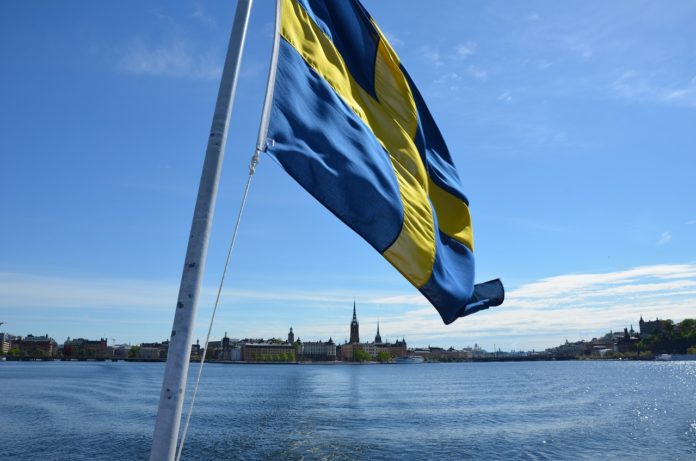 TRAVEL —
Start off your virtual tour in Sweden's capital, Stockholm. On YouVisit's website, you can walk around classic tourist spots like the colorful houses of Gamla Stan (Old Town), as well as 360-degree views of Skansen open-air museum, the Royal Palace, and more.
If you're missing the beautiful spring flowers of Kungsträdgården (King's Garden), Stockholm 360 has a virtual panoramic tour. Try not to get lost in the crowd.
CULTURE —
For a dash of culture, the Royal Swedish Opera is currently streaming ballet and opera performances — just brew some tea and pretend your couch is the VIP seating in the theater.
Choose from full-length operas or documentaries; or if you want something quick, there are also 20-minute Short Stories. No log-in or payment is required, and you can access it from this link.
Fotografiska, Sweden's most popular photography museum, has a variety of interesting articles, interviews, and photo galleries to inspire and widen your world.
On Google Arts & Culture, Sweden's Nationalmuseum has an interesting virtual exhibit about Swedish women artists.
NATURE—
For those who miss the sights and sounds of Swedish nature, no worries: we have just the thing.
You can start your day by looking for moose before having a picnic near some campers and going on an evening swim with some local Swedes — all from the comfort of your home. These 360 videos from VisitSweden will have you traveling to some of the best places in Sweden.
If you prefer something a little colder, visit the Arctic wilderness through YouTube. Aurora photography company Lights over Lapland has created a variety of stunning videos that will have you meeting local Huskies, going reindeer sledding, or seeing the Northern Lights shine above.
LANGUAGE —
If your Swedish has gotten a little rusty (or if you want to start learning!), the non-profit organization Kompis Sverige has a program called Språkkompis that matches up foreigners who want to improve their Swedish with a native speaker.
FOOD —
Finally, wind down your trip across Sweden by making some delicious Swedish pastries. That's right – it's none other than Cinnamon and Cardamom buns! This Airbnb online experience will teach you how.
Of course – we at Swedes in the States have a few recipes up our sleeves:
Try creating our favorites: Lingonberry Cheesecake, Swedish waffles, or Tunnbrödsrulle.
This article was originally published on April 15, 2020