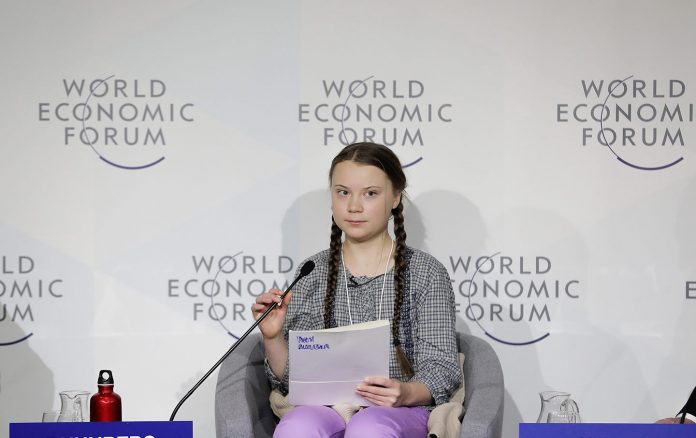 The Swedish superstar environmentalist, Greta Thunberg has been nominated for the Nobel Peace Prize. One of the many prizes awarded by the Nobel Foundation, founded in honor of Swedish inventor Alfred Nobel. The prize has previously been awarded to people like Malala Yousafzai, Barack Obama, and even the European Union in 2012.
The news of Greta Thunberg's nomination comes just days before her first organized global action protest. This Friday, thousands of children, in more than 100s of countries, are expected to strike against climate change in support of a movement called Fridays For The Future, #fridaysforthefuture, started by Greta Thunberg.
Till this date, regular walkouts and strikes have been organized all around the globe, including countries like Germany, Japan, Australia, and the UK.
Who is Greta Thunberg? Read our article: "Greta Thunberg: The Young Swedish Activist Who Is Taking The World By Storm" here. 
Ms. Thunberg was nominated for the award by three Norwegian PM's. The Socialist MP, Freddy André Øvstegård told AFP News Agency:
"We have proposed Greta Thunberg because if we do nothing to halt climate change, it will be the cause of wars, conflict, and refugees,"
"Greta Thunberg has launched a mass movement which I see as a major contribution to peace," he added.
The Norwegian PM's aren't the only government officials who have gone out and publicly supported Greta.
"It is truly inspiring to see young people, led by brilliant young women, making their voices heard and demanding urgent climate action. They are absolutely correct that our actions today will determine their futures," said Anne Hidalgo, the mayor of Paris and chair of the C40 group of cities. "My message to young citizens is clear: it is our responsibility as adults and political leaders to learn from you and deliver the future you want."
Apart from the mayor of Paris, she has also gained support from the mayors of Milan, Sydney, Austin, Philadelphia, Oslo, Barcelona, Portland, and Montreal. Even Angela Merkel of Germany and Leo Varadkar of Ireland have publicly shown Greta Thuberg their support.
Honoured and very grateful for this nomination ❤️ https://t.co/axO4CAFXcz

— Greta Thunberg (@GretaThunberg) March 14, 2019
On Twitter, the teen wrote: " Honoured and very grateful for this nomination,".
"Tomorrow we #schoolstrike for our future. And we will continue to do so for as long as it takes. Change is coming whether they like it or not,"
Greta is joined by another 300 candidates in the nominations for the 2019 prize, which will be awarded in December: 223 individuals and 78 organizations. Should she be the Nobel Peace Prize winner, she will be the youngest recipient of it since Malala Yousafzai who won the prize for her fight for all children's right to education.