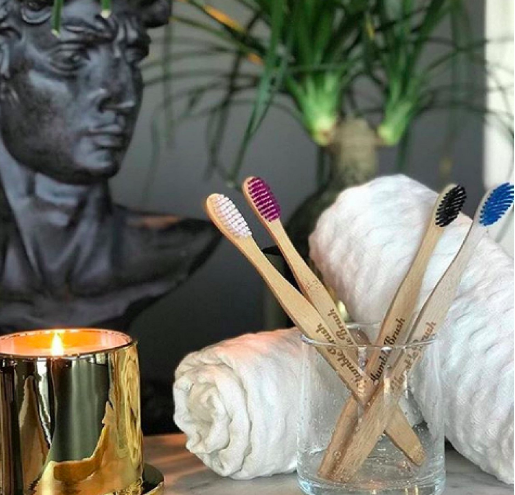 Every year, around 3.5 billion plastic toothbrushes are sold.
After being used for a few months, they are thrown away with many not even considering how a toothbrush should be recycled. Because of this, many eventually end up in our oceans.
Swedish company The Humble CO are on a mission to change that, with their sustainable, environmentally friendly bamboo toothbrush. "We are the most shared toothbrush on Instagram," said Oskar Holmblad, Sales Manager at The Humble CO.
"Good" and eco-friendly
Large amounts of toothbrushes, made by non-sustainable plastic and washed up on beaches all over the planet was the dreary reality that dentist, Noel Abdayem, came across when he was volunteering abroad. At the same time, he found that not many people had access to a toothbrush of their own.
Because of this, Abdayem decided to start The Humble Co with their main focus being to make "good" and environmentally friendly toothbrushes, made out of bamboo.
If you want to start brushing your teeth in a more conscious way,
you can try out Humble and Co's toothbrushes here.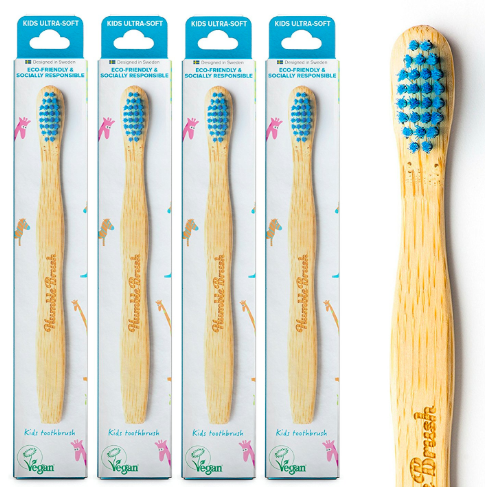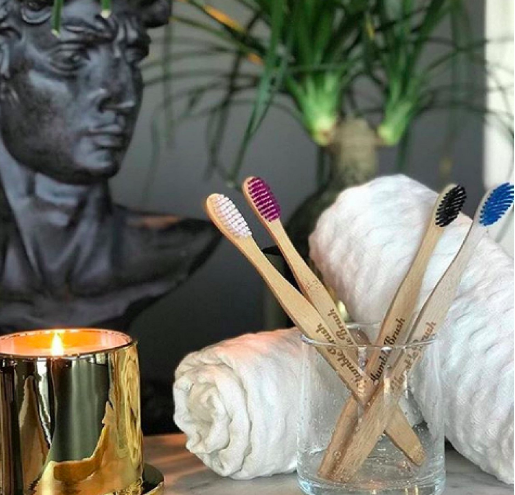 Humble and Co's toothbrushes can be found on Amazon,
with a four-pack starting $15.96.
Four years later, the company exists in 30 countries and can be found at around 25.000 retail stores. Among those are the American retailers are Walmart, T.J.maxx, and Amazon, among others. " We develop and they distribute, which gives us the possibility to grow on many different markets simultaneously," said Holmblad.
Taking it a step further
"We are very goal oriented and focused on our niche, we have found a window in the market that nobody yet have developed," said Holmblad and talks about how the toothbrush industry has always been the same, dominated by plastics and without innovation, "We thought a step further and choose to develop a product that is considerate towards the environment as well as our peers".
The team behind the company consists of 4 people so far, which is remarkable given that their sales have been off the charts with it's 23 million SEK turnover last year (close to $2,8 million). Holmes, think that the success is due to strong cooperations with distributors across the globe and this year the aim is for a 50 million Swedish kronor turnover (close to $6 million).
Supporting kids in need
What started as just the idea of a toothbrush has now expanded into larger product-line such as toothpaste, chewing gum, dish brushes and more, and while their biggest markets are Sweden, Norway, and Germany, they ship worldwide and toothbrushes cost less than $5 (30-36 SEK).
A big part of the business is based on welfare and sustainability, so it is no surprise that 3-5 percent of the sales go to the company's own foundation called, The Humble Smile Foundation, who support kids in need.
Instagram has been a big contributor to Humble's success, "we are the most shared toothbrush on Instagram. When people hear our story they find it unique and want to get behind it. We received a lot of marketing through it," said Holmblad.