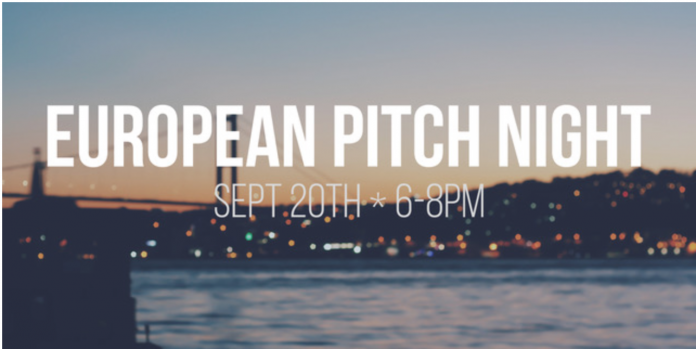 Clear the calendar! The fall edition of the European Pitch Night is coming up. Five out of Europe's most interesting Startups will take the stage and perform a five-minute pitch followed by three minute Q&A and feedback from the audience.
Take this chance to join the European Chambers and Business Associations on our collaborative event European Pitch Night. This is a perfect event if you want to expand your European network in San Francisco, learn more and get inspired by European innovation and business or just enjoy beverages and light snacks in a nice venue.
Last April this event was a huge success which sold out so be sure to get your tickets in time!
WHEN
6:00 PM – 8:00 PM, 20th of September, 2018
WHERE
DocuSign, 221 Main Street, Floor 15, San Francisco, CA 94105
Price: $20-$35
Get tickets here: https://www.eventbrite.com/e/european-pitch-night-on-september-20-tickets-47935688936