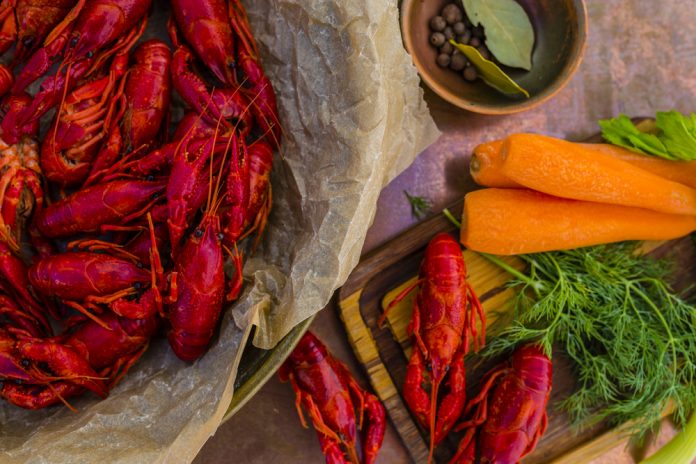 My mamma makes the best crayfish soup, in fact, it was the first thing she cooked for my husband during his first trip to Sweden back in 2013. It's a rich, velvety soup with bits of heaviness. It serves perfectly fine as either a starter or an entree, and the trick is to serve it with garlic toast. It's my mamma's legendary crayfish soup, and she's agreed to let me publish it here for all of you. You will want to try this one out, and yes, you can thank me later.
Mama's Crayfish Soup
– 3 Middle sized carrots
– 1 Fish broth cube
– 2 Cups of water
– 1,5 Cups of crème fraîche
– 9 Oz. Kräftost or if unavailable cream cheese
– 12 Oz. Crayfish tails (cooked and deveined)
– Fresh dill, salt and pepper to taste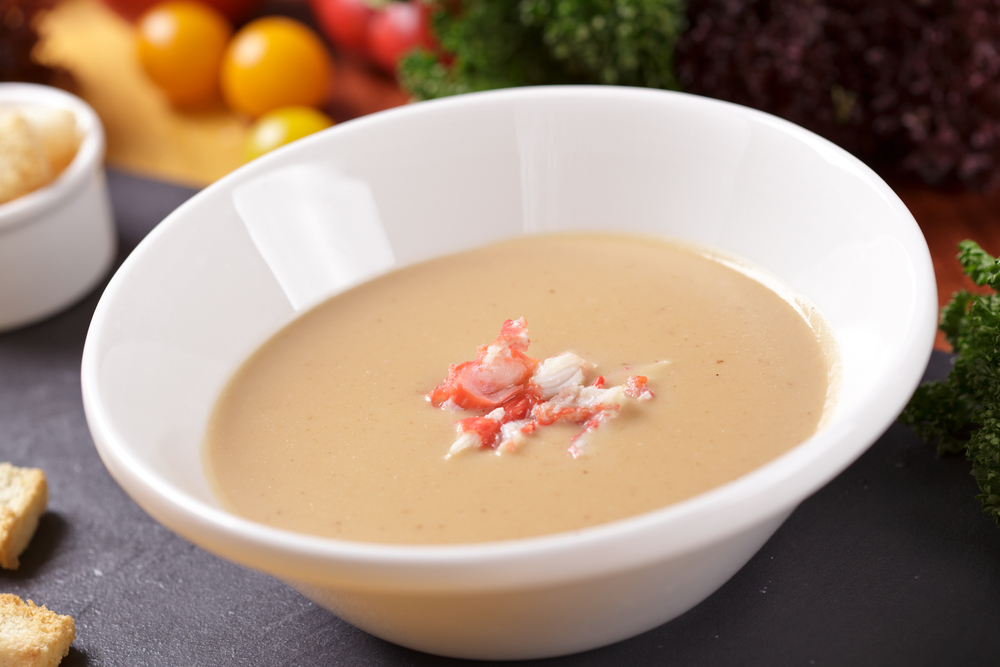 How to make it
1. Pour up the water in a medium-sized pot and bring to a boil. It is possible to trade 1 cup of water to 1 cup of dry white wine if wanted, you should try it! I usually do, and hey, don't forget to pour a glass for yourself too.
2. Add the fish broth cube into the boiling pot and let simmer until dissolved. Whilst doing so roughly grate the carrots and put aside in a bowl.
3. Time to add the creamy kräftost, or cream cheese into the same pot (1) and stir under medium heat. If you are having issues with melting the cheese, pour the warm mixture in a blender and gently pulse it until fully incorporated together. You can also use an immersion blender to whisk the mixture right in the same pot. Pour the soup base back into the pot.
4. The next step is to carefully add the grated carrots into the soup, with chopped fresh dill, salt, and pepper. Taste the soup and add after your own taste buds. I personally love to add Tony's Creole Seasoning for that additional kick but do as you please.
5. Lastly, add the crayfish tails, let simmer for just a few minutes since the tails are already cooked. Heat up some garlic toast in the oven and voilà, you have just cooked my mama's crayfish soup. I hope you will enjoy it and let me know how you liked it!