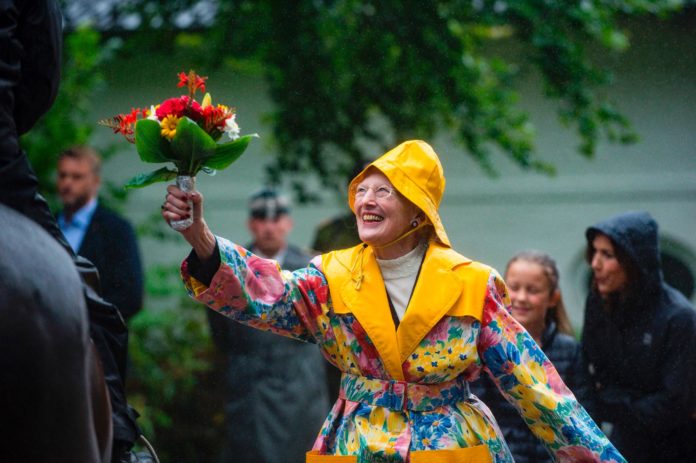 Danish Queen Margrethe II has a special request for her birthday: don't send her flowers.
The Queen, who is celebrating her 80th birthday on April 16, has politely asked the people of Denmark not to send her flowers for her special day. Instead, she suggests that they send the flowers to elderly Danes who are facing "particular difficulties" during the coronavirus crisis.
The Queen made her request in a special press release:
"In light of the serious situation for many Danes with reference to the spread of the coronavirus, Her Majesty The Queen has a special request in connection with the upcoming 80th birthday on 16 April.
Each year on her birthday, The Queen receives flowers from near and far. This year, The Queen is calling for people to send a bouquet instead to one of the many older fellow citizens having difficulty at this time."
Due to the current situation, Queen Margrethe II is also canceling another long-standing tradition:
"Another tradition changed this year is the opportunity to show up in person at Det Gule Palæ and write a congratulatory note. Instead, starting 14 April, a congratulations register will be set up on the Royal Danish House's website www.kongehuset.dk, where it will be possible to send personal good wishes to The Queen."
Swedes in the States wish Queen Margrethe II a very happy 80th birthday! 
Featured image: Scanpix/ Shutterstock