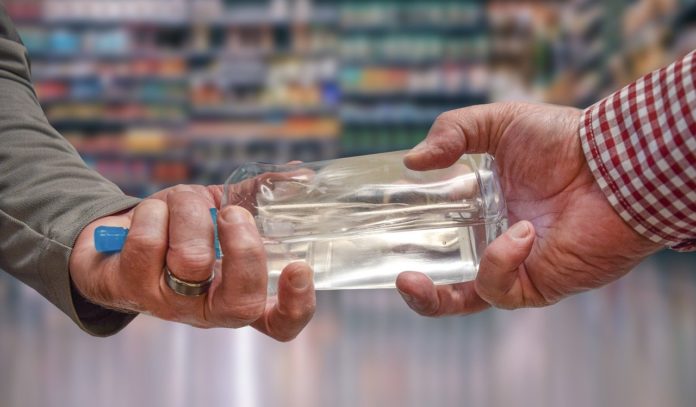 Hand sanitizer has become a scarce commodity around the world, including Denmark. People have started to hoard this anti-bacterial gel to the extent that stores and even hospitals are running out. However, one manager of a grocery store had a genius way to stop hoarders.
Store manager Rasmus Vejbæk-Zerr, who works at the Rotunda in Hellerup (a suburb of Copenhagen) decided to do something about it.
He put up a sign near the hand sanitizers that read:
1 bottle: DKK 40 (about $5.75 USD)
2 bottles: DKK 1,000 per bottle (about $143 USD)

Rasmus explains his reasoning: "There are many customers – especially older customers, who really need hand sanitizer. The problem is, [we usually run out]."
Before the new "policy" went into place, customers usually bought up five to six bottles of sanitizer. Such a large amount of purchases in such a short time often lead to empty shelves, as the store restocks hand sanitizers every five to six days — if the shipment is on time.
Rasmus notes that, so far, there have been no desperate (nor wealthy) enough customers who have bought more than one bottle.
"In these surreal times, I like to add some humor into it, because then people listen better.
It's not a matter of money, but rather that you [really need to think about it]."