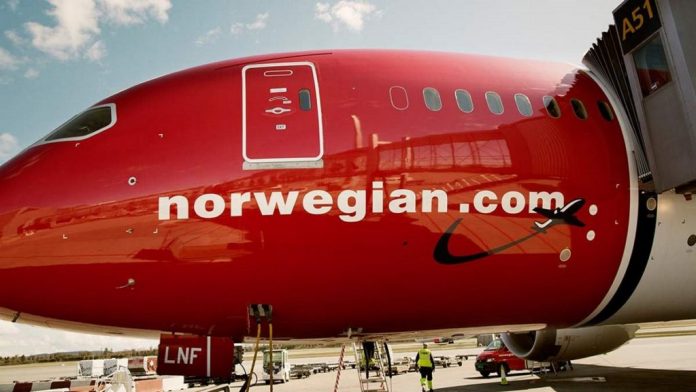 The future of struggling Nordic airline, Norwegian Air, is looking brighter thanks to a new investment from China.
The airline, who was faced with possible bankruptcy after the coronavirus crisis wiped out the travel industry, just underwent a major restructuring.
BOC Aviation, a Singapore-based company, which through an investment arm of Bank of China is owned by the Chinese government, is now one of the new investors in the budget airline.
A notification to the Oslo Stock Exchange read; "Upon completion of the conversion [of lease obligations], BOC Aviation will hold 389,053,742 shares in NAS [Norwegian Air Shuttle ASA], representing 12.67% of the outstanding shares and votes in the Company."
Another major owner, Ireland-based aircraft leasing company AerCap, bought a 15.9% slice of Norwegian Air.
Following another set of financial changes, Norwegian Air recently announced that it secured a 3 billion NKR ($290 million USD) package from the Norwegian government as part of a restructuring plan. A spokesman noted that the company "converted NOK 12.7 billion of debt to equity and laid a solid foundation for the future."
However, Norwegian Air isn't out of hot water just yet.
"… the months ahead will remain challenging and with a high degree of uncertainty for the industry. Norwegian will still need to collaborate closely with a number of creditors as the company currently has limited revenues", said Norwegian Air's Chief Executive Officer, Jacob Schram, according to Forbes.
SVT's economic reporter Kristina Lagerström weighed in on the deal: "[The deal is] very important. China is a special owner, the Chinese state is special and can drive Chinese interests very strongly."
According to analysis, the deal was a power move: should the Chinese government remain major owners in Norwegian Air, it could redraw the entire scheme of the Nordic aviation industry, especially with flights between Europe and Asia.
What do you think of this deal? Let us know in the comments!