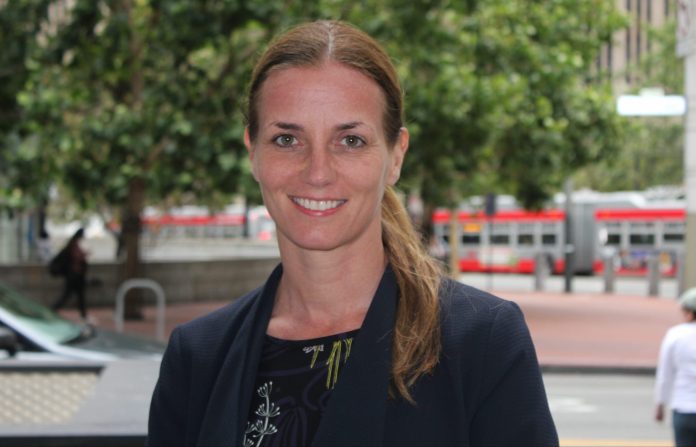 From Stockholm to Sao Paolo and Africa to San Francisco, Ann-Sofie Safa truly knows the meaning of International Business. After being a part of Business Sweden's team in San Francisco for six years, she officially steps up as the new Country Manager for Business Sweden. Being one of the most influential Swedes in the America today, Swedes in the States, of course, wanted a piece of her mind.

You just stepped up as the new Country Manager of Business Sweden. What does that mean, and how does a day look like in the life of Ann-Sofie Safa?
I am responsible for driving revenue and growth within the U.S. region. It also includes building and growing a strong team that can deliver on those revenue targets. Currently, we are located in New York, Chicago, and San Francisco.
I like to start my days early to collect my thoughts and plan my day before the stream of calls and meetings start. With the 9 hour time difference with Sweden, you need to be an early riser. A large portion of my morning is spent meeting and talking to clients. We work as one team in the U.S. and make sure to keep the communication channel open between the offices throughout the day. No day is the same and I like the challenges that come along with this role.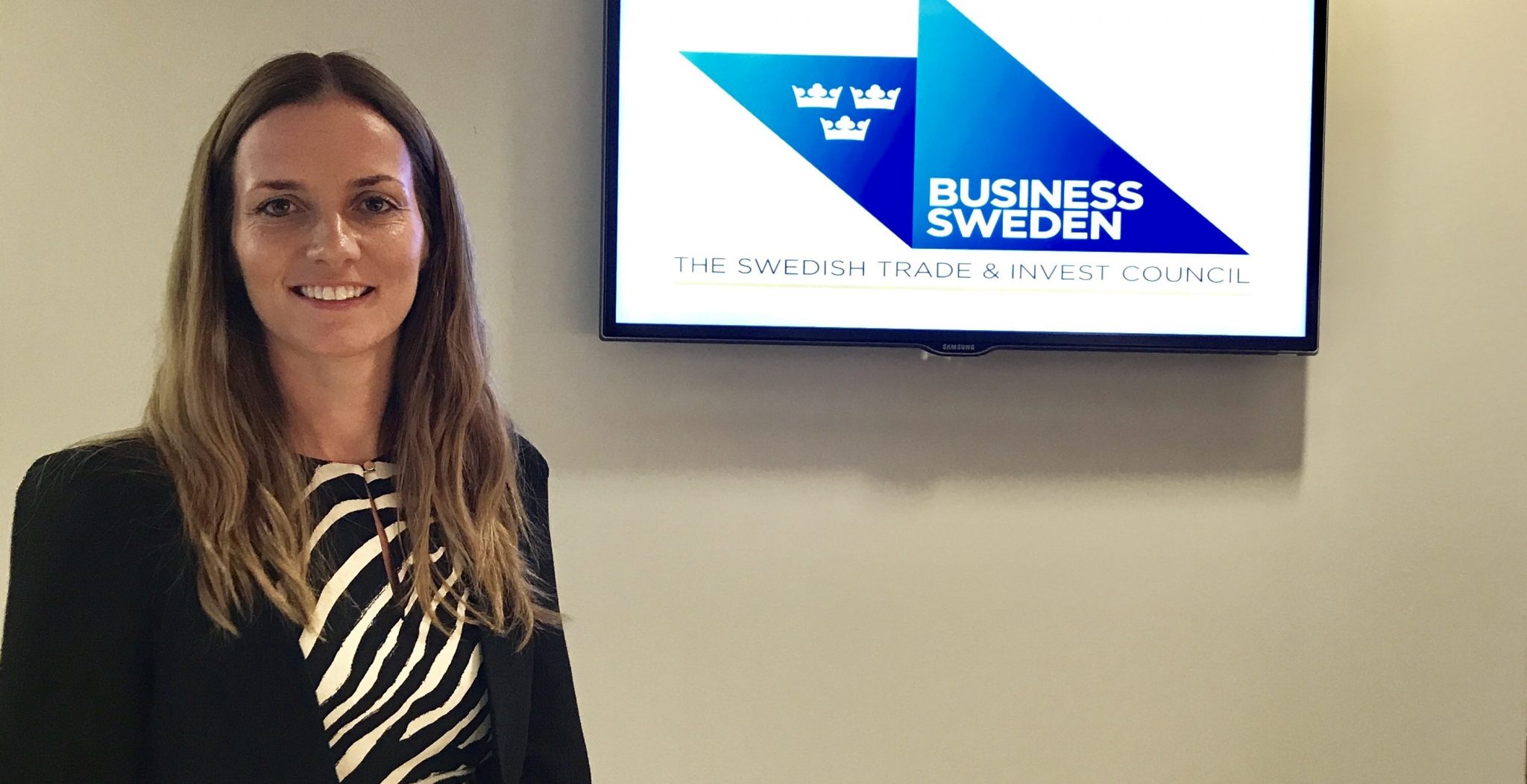 For those who don't know, what exactly does Business Sweden do?
We help Swedish companies expand internationally. We also drive investments to Sweden. A client may think or know that there is potential for their business in the U.S., but they do not know where to start and how to prioritize in such a large economy and geography. We help them develop that strategy as well as implementation. For instance, we provided Volvo Cars the analysis for the best location for the factory in the U.S. It is planned to open at the end of 2018 in Charleston, North Carolina.
As for driving investments to Sweden, we recently facilitated the establishment of Amazon Web Services' three data centers near Stockholm. The new data centers will be operational in 2018 and serve customers in the Nordics.

You have been with Business Sweden for more than 6 years, how has Business Sweden changed during the years? Is it noticeable that Sweden has been one of the world's biggest producer of successful startups (so called "unicorns")
There have been two major changes; 1) The merger of the former Exportrådet with Invest Sweden, and 2) The establishment of a new CEO and management team. These changes have significantly improved Business Sweden's chances to deliver on its objectives. Our purpose is clearer now, it is to help companies in Sweden reach their full international potential and help companies abroad to invest and expand in Sweden.
Sweden is on the top list of most innovative countries in the world, which is something we are proud to represent. Klarna, Spotify, and Minecraft are great examples of unicorns coming out of Sweden. It naturally helps in our dialogues with stakeholders in the U.S. I feel that Sweden has a strong brand internationally.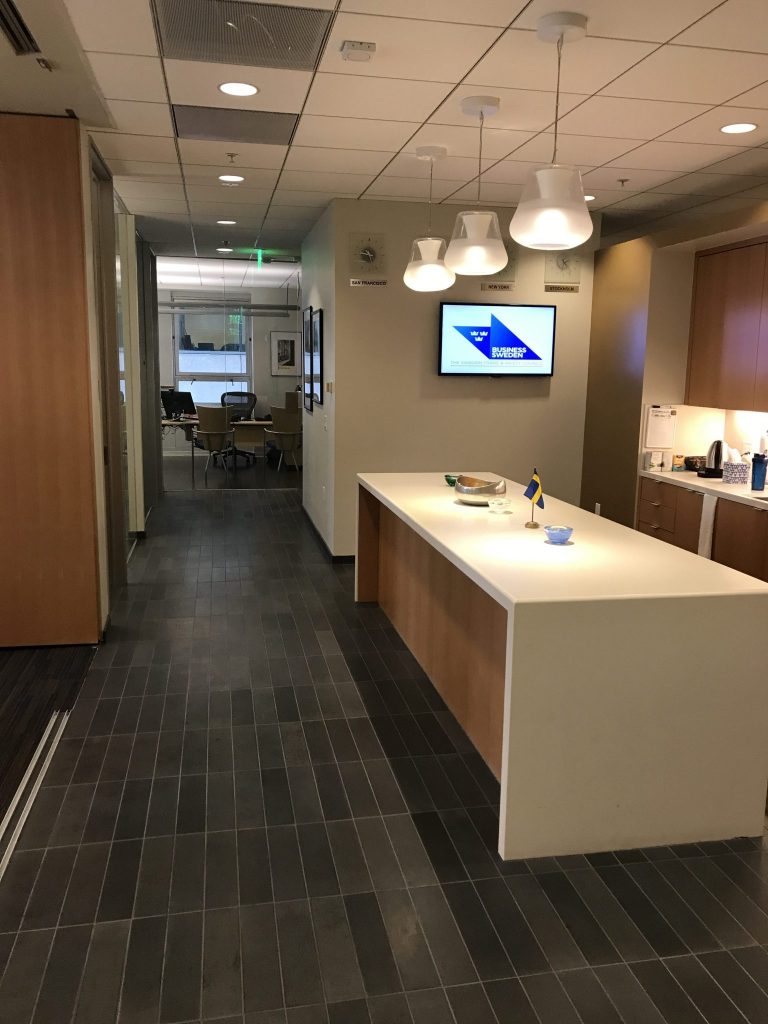 (Business Swedens office in San Francisco)

How is the Scandinavian presence in Silicon Valley and San Francisco?
Our Scandinavian neighbors all have a presence in the region and we have regular talks on topics where it makes sense for us to collaborate. We also have the Nordic Innovation House in Palo Alto where Vinnova is a Swedish partner. The Swedish Consulate is located in San Francisco and they cover a large part of the West coast. Then there are membership organizations like SACC and Silicon Vikings, where both Swedes and Scandinavians are represented.
What advice do you have to Swedish entrepreneurs that have dreams of expanding to the US?
I would encourage them to think about Silicon Valley and New York as entry points to the global market. There are also up and becoming innovation hubs like Seattle, Boulder, and Austin. These are sometimes less known to foreigners. The culture here is fast paced and failure is not necessarily considered a bad thing. As the saying goes in the valley 'Fail fast, fail often'. It is just as important to have the determination, persistence and a clear vision as having the greatest idea.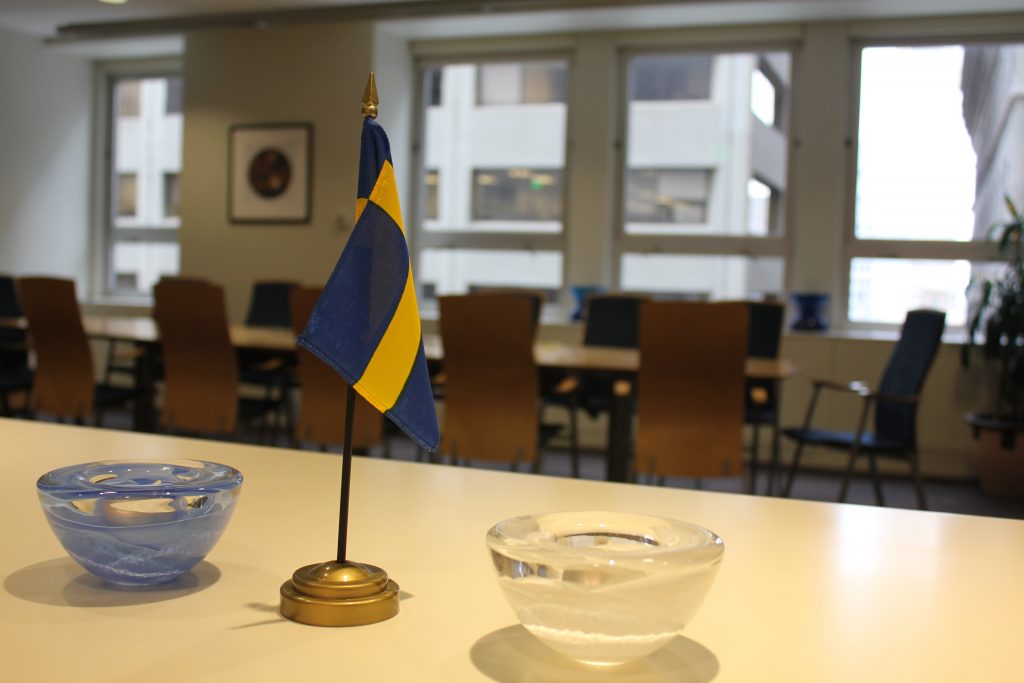 Why did you decide to move to the US?
I have lived in the U.S. before and when I finished my MBA back in Brazil in 2011 I started looking for jobs in Brazil and the U.S. After spending about 10 years in management consulting I was intrigued by the work at Business Sweden. Now, I am very happy how it turned out. I met my husband here and we have two young children.
What were your first thoughts on SF?
I love the light here, it is very special. The water and the sun light is different somehow, it has this intense blue, almost turquoise color. Whenever I travel and come back, it is the first thing that strikes me.
What was the hardest part about getting settled in the States?
After living in South America and Africa I found it very easy to get settled in the U.S. I think the hardest part is staying in touch with family and friends in Sweden due to the time difference of 9 hours. When you come home after work they are sleeping and when their work day has ended you have just started yours.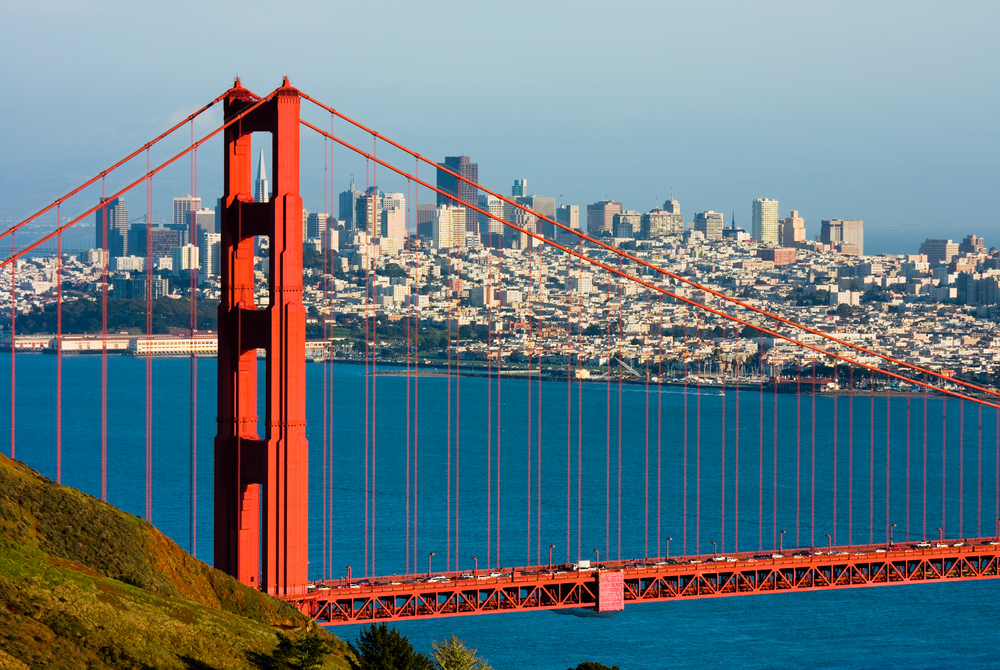 (Golden Gate Bridge in San Francisco)

How is the corporate culture in the United States comparing to Sweden?
It is more hierarchical I would say, and also consists of much more networking. The boss has a stronger say and you do what you are told. There is less of a consensus when decisions are made, which is both good and bad. It is less complicated but not everyone may be on board. The networking part cannot be reinforced enough, especially in sales. It is much more difficult to get a hold of people, especially executives unless you have a connection. Having a connection or referral can make a big difference.

What is your advice to Swedes wanting to work in the US or start a company here?
Starting a company is fairly easy, we do it all the time for our clients. The tricky part is immigration and building a sustainable business. You need to have a strategy and plan long-term, either as an individual or as a company. It can be costly to start and run a business here. As soon as you stick your nose outside the door there is a fee.
Have there been any advantages or disadvantages of being Swedish when moving here/or working here?
It is an advantage because Sweden has a solid economy and a great education system that churns out highly-skilled labor. Almost everyone knows of strong brands like IKEA, H&M, Ericsson etc., but sometimes they don't know it is Swedish.
Your Swedish smultronställe?
The Stockholm archipelago. My family has had a place in the archipelago, on an island named Singö, which I cherish deeply.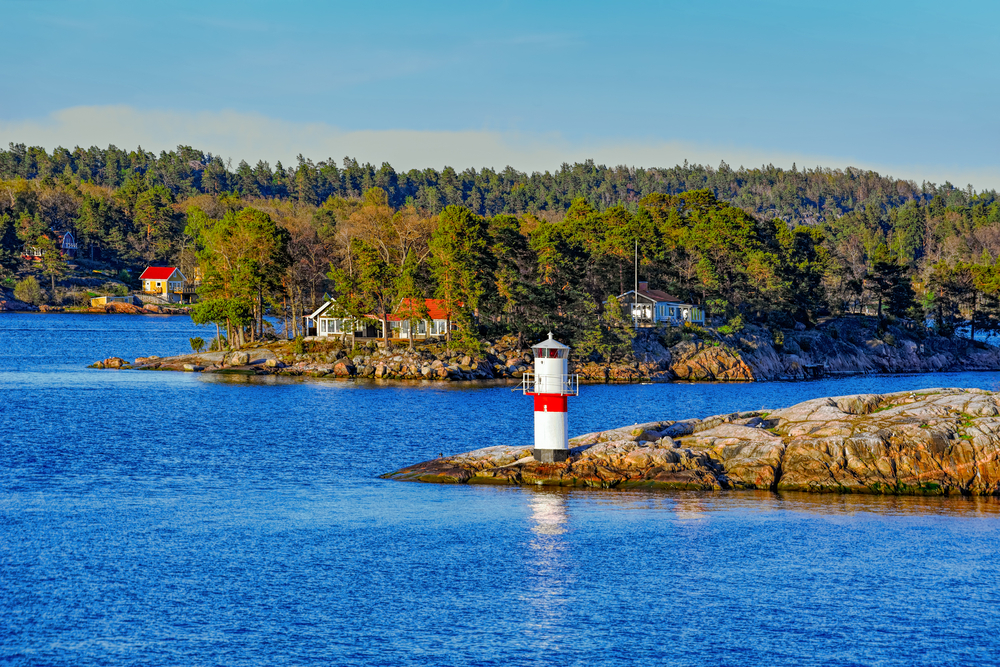 (Stockholm archipelago)

What are your favorite SF spots?
There are so many, this is truly an amazing place. On the north side of the Golden Gate Bridge, there is an area called Marine Headlands. From there you have a breathtaking view of the bridge and the city and if you go further out there is a lonely light house on this beautiful rock. With the fog coming in it can almost feel like a fictional place.