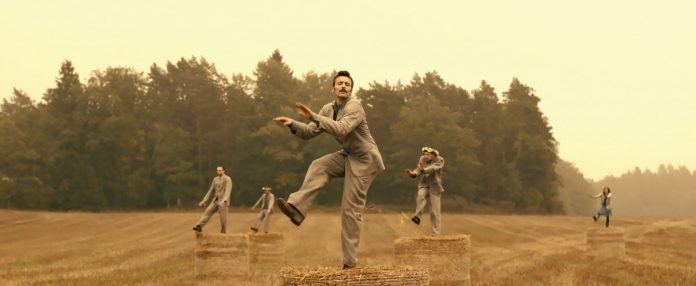 If you're a theater fan, you might know Alexander Ekman from his choreography in works such as Cacti, Tyll, A Swan Lake, and Episode 31. 
Or you might have seen this talented Swede's choreography (or costumes!) productions by the Boston Ballet, Norwegian National Ballet, Sydney Dance Company, and São Paulo City Ballet, just to name a few.
What you might not know is that Alexander Ekman will be choreographing a completely new play, A Midsummer Night's Dream, at The Chicago's Joffrey Ballet. Even though the name is based on Shakespear's original play, don't be confused – that's the only thing the two have in common! Ekman's production will take the beauty of the Scandinavian holiday Midsummer and infuse it with fresh and original ideas. Act I will feature the traditional summer maypole and a classic Midsummer picnic, while Act II delves into the character's dreams (good and bad!).
"In my work," Ekman says, "I like to take ordinary situations and then just twist them a little bit more so we see them and relate to them and see the absurdity."
If you're bored of "traditional" ballet performances, don't miss Ekman's eclectic and rebellious production. Dylan Gutierrez, who has been a Joffrey dancer since 2009, says "One minute, you're stomping. One minute, you're just using your arms. The next minute, you're just walking around and making these very discrete rhythms."
Speaking of rhythm, A Midsummer Night's Dream's lineup also contains two talented Swedish artists: composer Mikael Karlsson and indie-rock vocalist Anna von Hausswolff, whose work is a dreamy mix of art pop, drone, and post-metal.
For those that live in the Chicago area, you don't want to miss this!
Performances are every Wednesday at 7:30 pm until May 6. Runtime is 2 hours and 30 minutes (with one intermission) and tickets can be purchased online or at the ticket booth starting at $35.