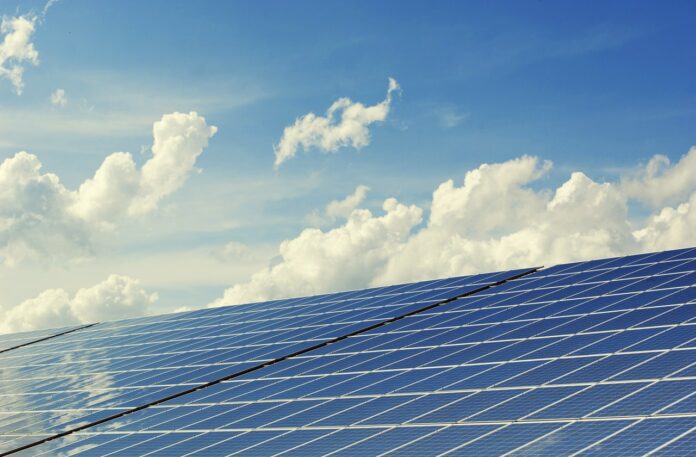 A solar cell, or a photovoltaic cell, will give you free electricity in Sweden. You can even sell the excess electricity that you make, back to the grid to make your investment even more profitable. But the investment is not a minor one; normal installation costs for a photovoltaic system that can produce about 9 kW. will cost you around 136.000 SEK (15.500 USD). Not to mention, Sweden is known for its cold weather.
So, is solar power worth it in Sweden? Yes, it sure is, and this is why:
Hot tip: Hemsol.se is an awesome informational resource about solar power in Sweden. If Swedish isn't your native tongue, download the Google Translate app for Apple or Android and take a look for yourself.
1. The government will subsidize your solar power rig
The Swedish government introduced the green energy subsidization for repair, maintenance, and extensions called 'Grönt ROT-avdrag'. The subsidization amounts to 15 % of the total cost for your photovoltaic system. That's a generous grant that probably won't be around for much longer since more and more swedes choose to invest in photovoltaic systems.
2. Solar cells are a good investment in Sweden
The repayment period for a photovoltaic system is about 10 to 15 years in Sweden. And since a normal solar power system can produce a lot of electricity for more than 30 years, a photovoltaic system is a great investment.
3. Your property value will increase
According to a Swedish study, the property value will increase by an average of 300.000 SEK (about 34.000 USD), if you choose to install a photovoltaic system in Sweden. And, a solar power system will not increase the amount of property tax you have to pay to the government each year if you own a house in Sweden.
And lastl, a solar power installation is 100 % deductible when you sell your house. 
4. You can sell the electricity that you can't use
In the summer, the solar power system will produce more power than you'll be able to consume in your home. You could buy a solar battery from for example Tesla, to store and use the electricity later. But that's generally a bad idea since the solar batteries are too expensive and weak, at least in 2021, when this article is published.
Your best bet is to sell the electricity you can't use in your home to a power company and get a more than fair compensation for it. You can sell electricity for 40.000 SEK, which amounts to about 4500 USD, each year without having to pay any income tax for it. That's a great deal.
5. You can produce a lot of energy with a photovoltaic system
Solar insulation amounts to about 1.060-kilowatt-hours per square meter in Sweden. And around the coastal cities and islands, you'll be able to produce 1.200 kWh electricity per square meter. All in all, you can produce as much solar energy in Sweden compared to northern Germany. 
6. The Swedish weather is not an issue
Rain will wash away all the dirt from your solar power system, and snow is not an obstacle either. Snow-covered solar cells produce about 1 – 2 percent less energy, which is negligible in the long haul.