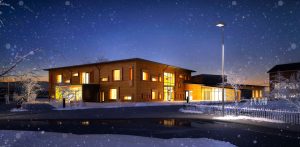 An exhibit of 22 sustainable housing concepts designed for the northern climate of Sweden. The houses are presented through a series of photographs, descriptions and comments from their architects. Adaptive re-use, passive energy concepts and traditional building methods are just a few of the ideas these designs explore in their attempt to preserve natural resources and contribute to long-term ecological balance.
When: 6-8pm, 31st of March, 2017
Where: Swedish American Museum, 5211 N. Clark St., Chicago
Cost: Normal admission fee's – Adults $4, Children/students/seniors $3, families $10. Members and children under the age of one are always free.
More info: http://swedishamericanmuseum.org/2.0/event/exhibit-opening/