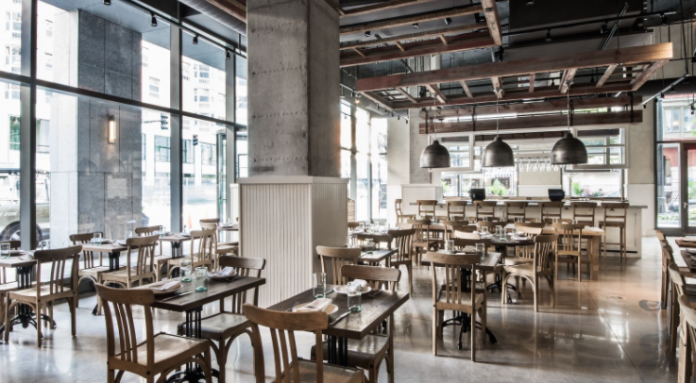 After passing by The Little Beet Table on State street. I finally got my chance to try this place out when having dinner with my gluten intolerant friend. Since it has turned out to be one of my favourite (and hers) restaurants, maybe her intolerance was a bit of a blessing in disguise here.
This cosy, contemporary restaurant is not only entirely gluten-free but the majority of the menu is also vegetarian. Double-win when you don't even have to try hard to cut down on your meat consumption or gluten intake.
The Little Beet serves a brunch which is definitely worth trying with their Pumpkin Frittata, Banana bread with Hazelnut butter, and Smoked Salmon Eggs Benedict. All dishes varying from 8-15$. But it is the main menu that definitely has me hooked. I try to vary my order whenever I am there, but I always end up including the Wild Pink Shrimp Curry with chickpeas and the Roasted Sweet Potatoes in my order. Its just too good to miss out on. If you're not a huge curry fan, give the Seared Fjord Salmon a try. The lunch and dinner dishes vary between 13 -33$, so there is something there for all wallet sizes.
This amazing, gluten-free restaurant also has a location in New York.
The Little Beet Table, 845 N. State St., Chicago