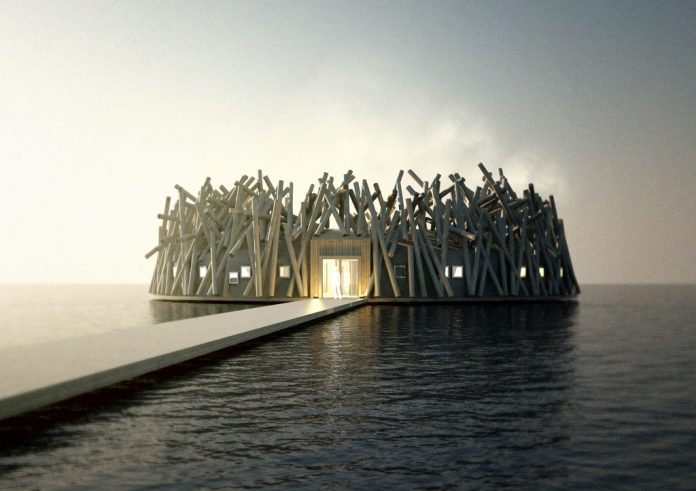 Have you always wanted to see the Nordic lights? Soon you will have the opportunity to watch them from a floating hotel in Northern Sweden.
In 2018, Arctic Bath, a sister retreat to the Swedish TreeHouse Hotel will open its doors. In the making of the Arctic Bath, architect Bertil Harström – the creative force behind 'The UFO' and 'The Bird's Nest' hotel rooms at the famous Treehotel, teamed up with Designer Johan Kauppi. Kauppi is an interior architect whose work is a mix of interiors, product, furniture, and industrial design.
At the six-room floating hotel located in the Luleå River, you will find four different saunas, a spa treatment room, a shop, bar, and restaurant.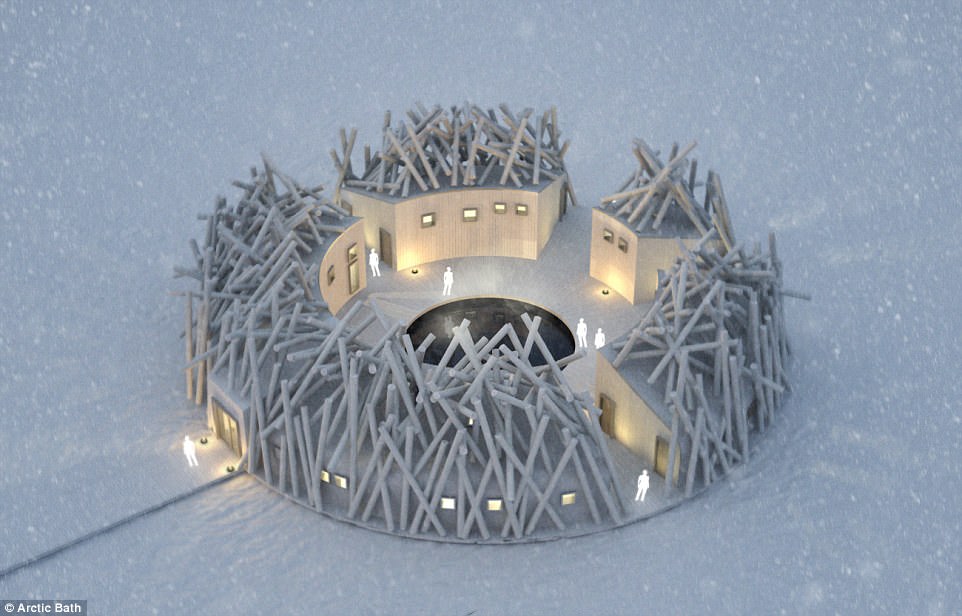 In the winter, the hotel and spa freeze into the ice of the river and floats freely on top of the water in the summer. The main, floating bath, which resembles a bird's nest, remains accessible all year round – even when the river freezes.
Each hotel room, designed with Scandinavian minimalism, is equipped with a wood-burning fireplace and a skylight – which makes it the perfect place to watch the mesmerizing Northern Lights.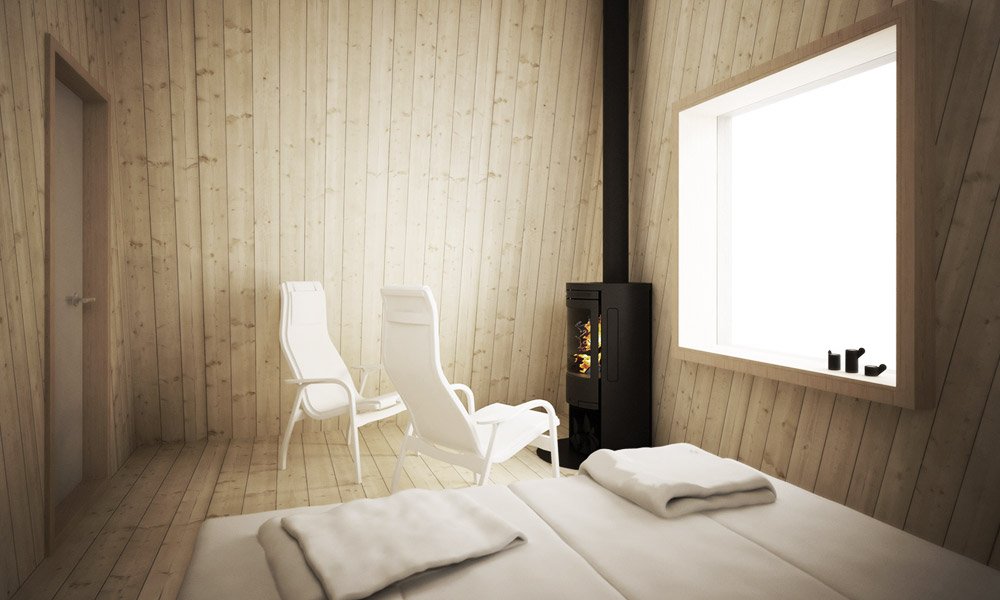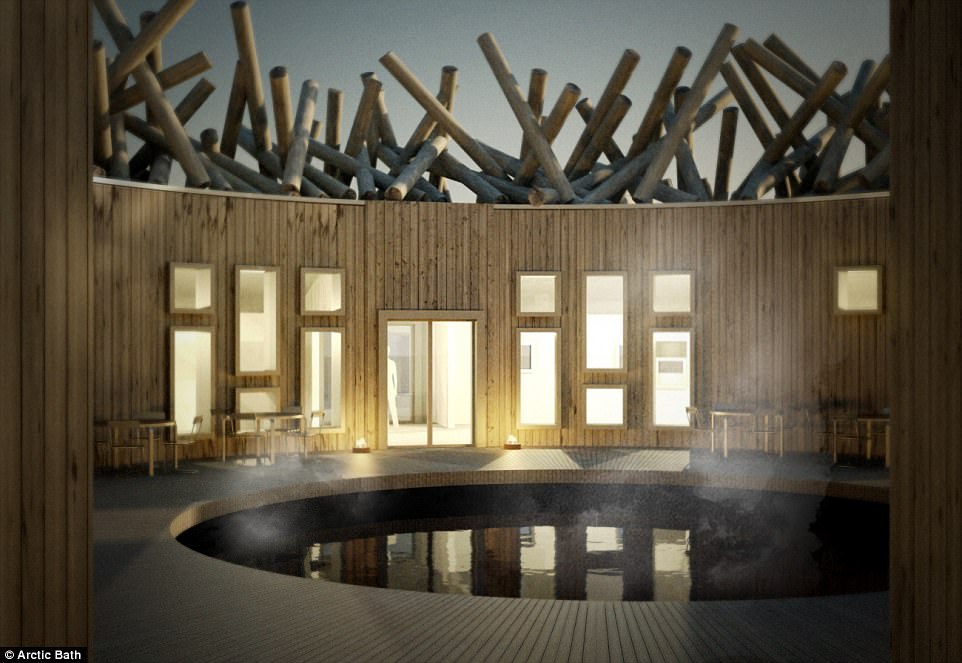 In the hotel's design, you can see the inspiration from the Swedish forest and its history – the hotel is meant to resemble a jam of timber sent down the river. This is a reminder of the traditional logging practices in North of Sweden, where trees were felled and floated down the river. The two designers also considered how to minimize the impact the hotel would have on the environment and thanks to the area's great source of wood, they were able to use local materials to build it.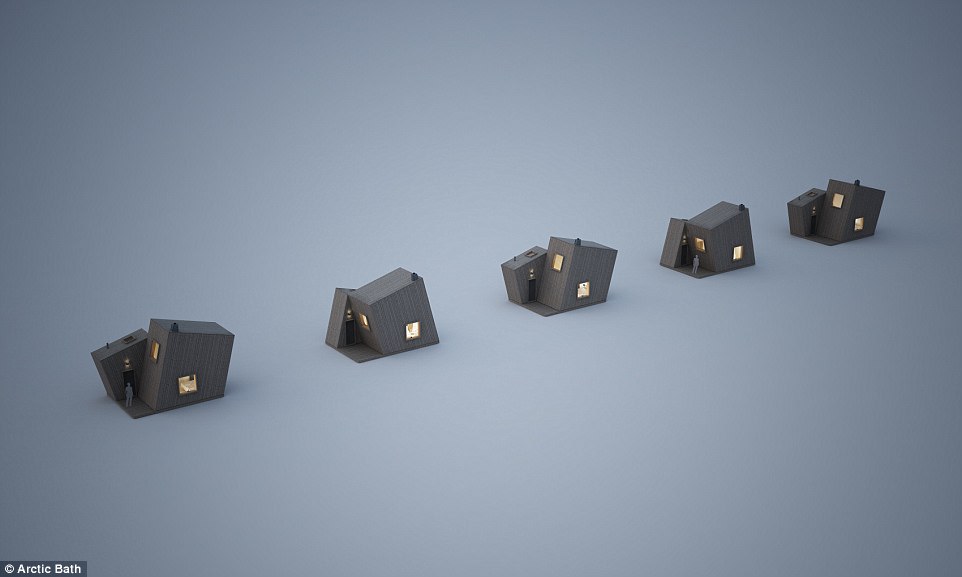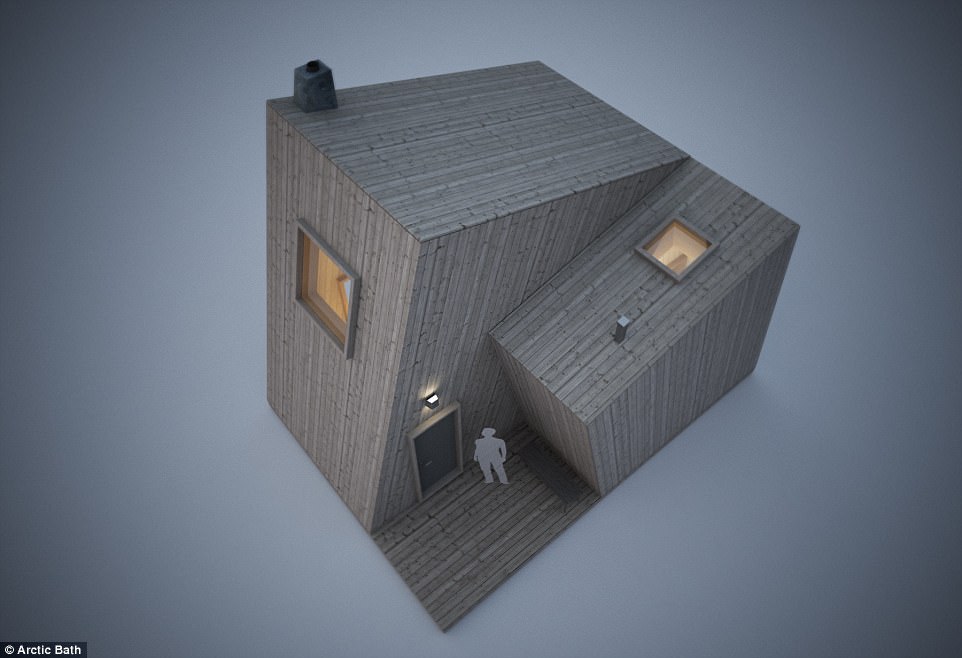 Since the hotel hasn't officially open yet, they are still accepting reservations. So if you want to be one of the first guests, keep you eyes on their website!