You might have a few celebrities that you follow on Instagram – Zara Larsson, Rihanna, David Beckham – but there's one more that you should add to your list:
TinTin the Squirrel!
This little cutie lives in Denmark with his owner, Decan Andersen, and furry sibling (a cat named Tiger). However, his story wasn't always a happy one…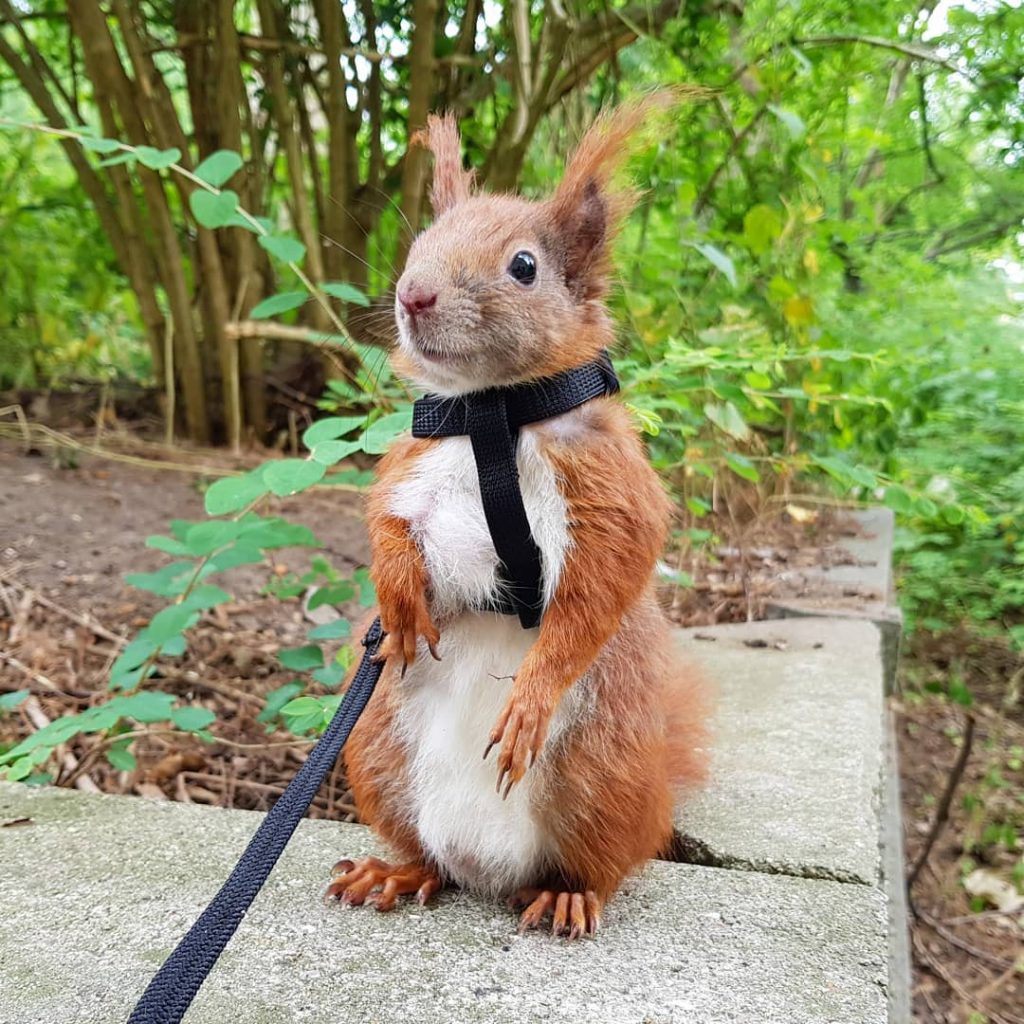 A few years ago, TinTin was a wild baby squirrel that accidentally fell from a tree and onto a roof. He suffered from a terrible cut and his mother abandoned him shortly after. The Dane, Decan Andersen, saw this and felt so bad for TinTin that he took him to the nearest veterinarian – and it's a good thing he did because this little squirrel wouldn't have survived without his help!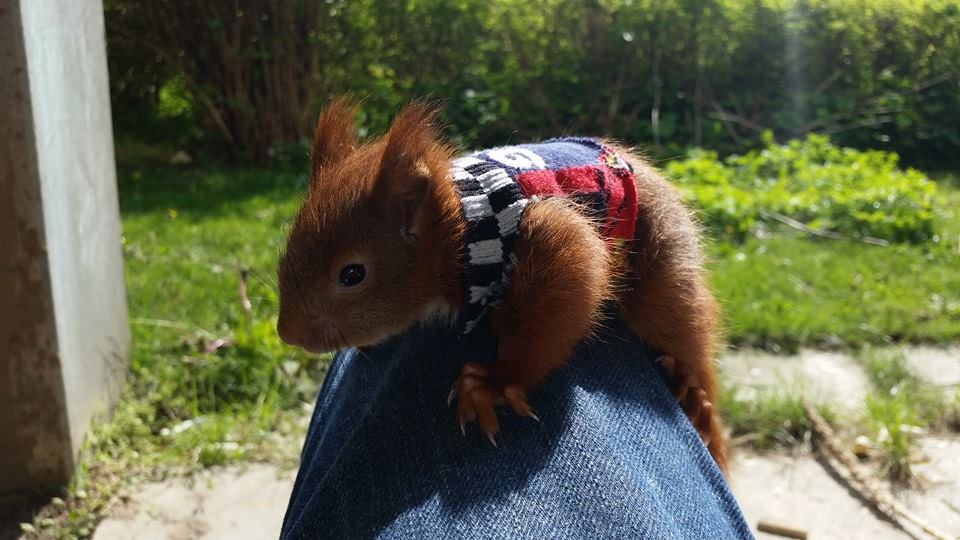 In the beginning, TinTin had to wear a "t-shirt" that Mr. Andersen cut from some socks so that he wouldn't scratch the cut. He had to be bottle-fed every few hours until he could heal properly, but after 5 months, TinTin was back to being a normal squirrel.
You might be wondering, what is it like to live as TinTin? That's a great question, and you can see it all on this celebrity squirrel's Instagram account (he has more than 100k followers!). TinTin wakes up around 6 am to eat, and a while later he runs around, plays in the house, and takes a short nap. He normally nibbles on pinecones, but will also eat rabbit food, corn, lettuce, tomatoes and other veggies. TinTin and his owner like to take daily walks in the forest near their house, and TinTin wears a little harness so he doesn't get lost.
If you want to keep up with this cute Danish squirrel, TinTin has an Instagram, Youtube channel, and Facebook, where his owner chronicles his daily adventures.