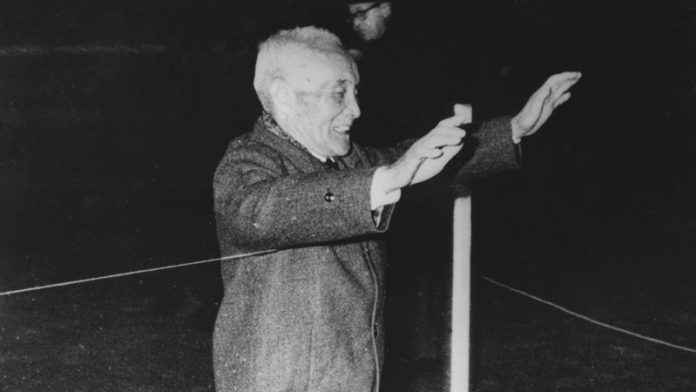 It was during the 1912 Olympic games in Stockholm, Sweden that the Japanese marathon runner, Shizo Kanakuri, embarked on what would be the longest marathon run in history. It took him a whopping 54 years, 8 months, 6 days, 5 hours, 32 minutes, and 20.3 seconds to "complete" the race.
Shizo Kanakuri was a highly esteemed marathon runner in Japan during the early 1900s. During the 1911 Domestic Qualifying Trials in Japan, he was reported to have set a marathon world record by completing a 40 km course, which is technically a few km short of the normal marathon, in 2 hours, 32 minutes and 45 seconds.
Thanks to his glowing accomplishments at the qualifying trials, Japan was happy to send him as one of the two athletes that they sent to the Olympics in Stockholm.
To get to Stockholm from Japan, Kanakuri was required to travel by ship followed by an intense train ride on the Trans-Siberian railway. During his long journey to Sweden, Kanakuri fell sick. With only five days to recover and unfamiliarity to the Swedish cuisine, Kanakari started the race only to faint halfway through it. He was found and cared for by a Swedish farming family.
In true Japanese fashion, he was embarrassed to have potentially lost face and for not following through on his mission, so Kanakuri returned to Japan without notifying any officials in the Olympics.
Despite his "failure" at the Olympic games in Stockholm, Kanakuri went on to compete in the 1920 Summer Olympics in Antwerpen, Belgium, finishing at 2 hours, 48 minutes and 45.4 seconds, and the 1924 Summer Olympics in Paris, France, which he also failed to complete. He was chosen to compete in the 1916 Summer Olympics in Berlin, Germany, which was canceled due to the outbreak of World War I.
50 years later, Swedish authorities still considered Kanakuri a missing person before they discovered that he was alive and well, living in Japan. Once news broke, Kanakuri was contacted by the Swedish National TV, who offered to help him complete the race in Sweden. In 1967, Kanakuri completed the race with the time 54 years, 8 months, 6 days, 5 hours, 32 minutes, and 20.3 seconds.
Upon completing the race, Kanakuri told the Japan Times, "It was a long trip. Along the way, I got married, had six children and 10 grandchildren."
This article was originally published on March 13, 2018.