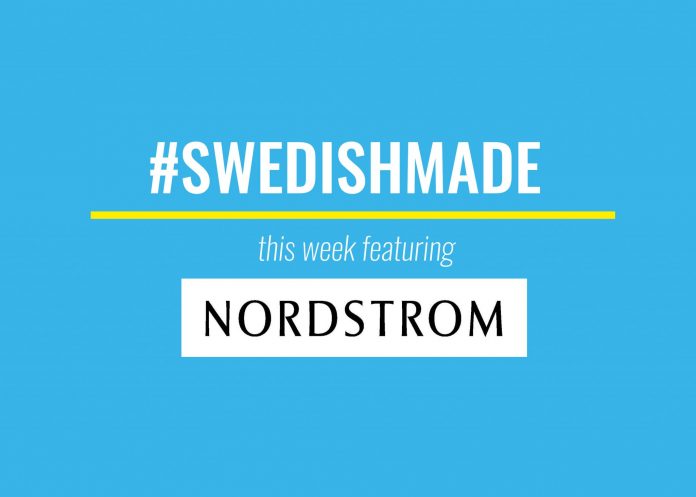 #Swedishmade is our new weekly article series in which we feature famous brands, apps, artists, DJs and companies that are made in Sweden. We're skipping H&M, IKEA, and ABBA because we know that you already know they're Swedish treasures – instead we are highlighting equally as awesome people, brands and companies, that we are guessing you didn't know were Swedish. Are we right or are we wrong? Don't forget to vote in the poll below the article!
For our third #Swedishmade article, we're introducing a brand you're most definitely familiar with, but did you know that the department store Nordstrom was founded by a Swede?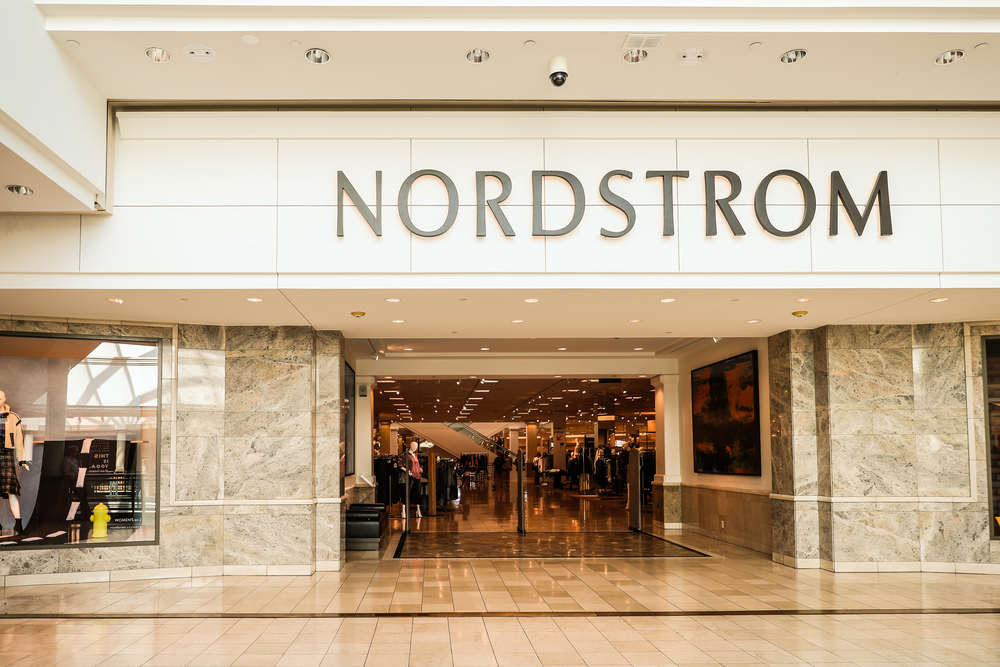 The department store Nordstrom currently has 349 stores in over 40 states in the U.S, Puerto Rico and Canada and pulled in a revenue of almost 15 billion dollars last year. But this wasn't always the case. Let's go back 130 years in time.
The village of Alvik, Northern Sweden, the year is 1887 and John W. Nordstrom (born Johan Wilhelm Nordström) is 16 years old and have just left his hometown inhabiting less than 300 people to move to the land of opportunity and prosperity: the United States. Nordstrom was not the only Swede leaving Sweden at this time, it's estimated that around 1.3 million Swedes emigrated to the U.S between late 19th century and early 20th century.
When John W. Nordstrom left Sweden he didn't speak a single word of English and with only $100 on hand, an inheritance from his father, which decreased to a single $5 bill after buying boat and train passage, food and a new suit for the long journey.
For around 10 years he moved across the country, working in mines and logging camps which was a harsh life.
In his autobiography The Immigrant in 1887, John Nordstrom describes life as harsh and brutal having to share a bunk with a fellow worker who smelled heavily of the sweating horses he tended. He also wrote that he "awoke some mornings with his hair frozen to his head or his body covered with bites from lice". When working at a Fremont sawmill for $1.5 dollar/day, Nordstrom saw his partner being pulled down a steep embankment while breaking his back. He died instantly, which made Nordstrom realize that he had to leave to find a more bearable lifestyle. Not long after that, he saw a newspaper headline about working in gold mines in Alaska.
After two years of hard work, he struck gold and earned $13,000 for which he moved to Seattle and started a shoe store together with his friend Carl F. Wallin. The store was originally called Wallin & Nordstrom but later turned into what we know it as today: Nordstrom Inc.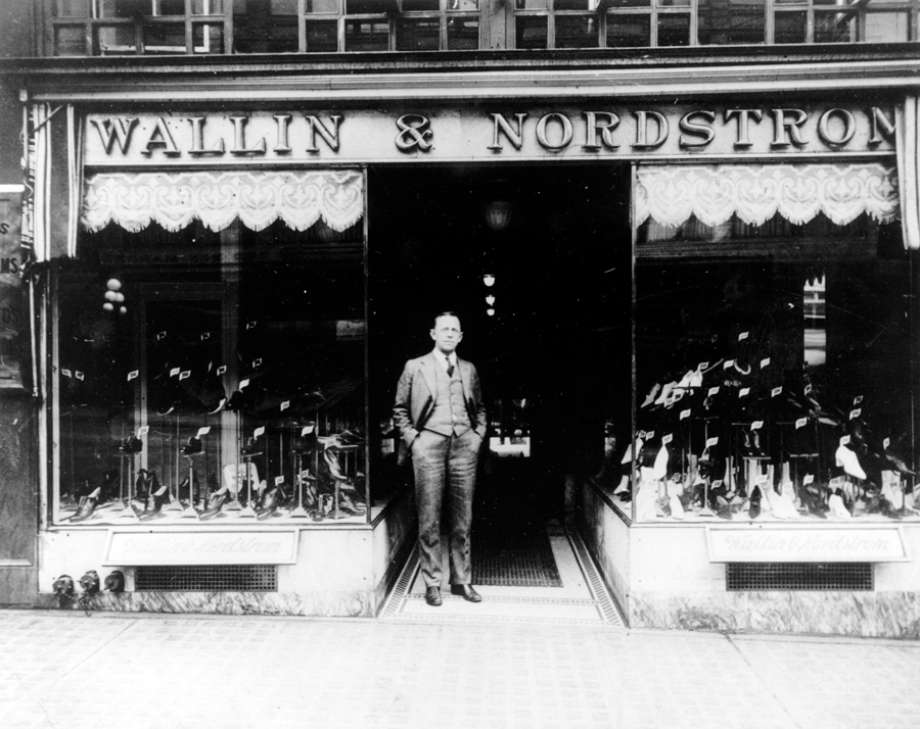 John W. Nordström in front of his first store Wallin & Nordstrom. Photo: Seattlepi.com

Fast forward to 27 years later. John W. Nordstrom retires and sells his shares to two of his sons, Everett and Elmer. One year later, his companion, Wallin, retires and sells his shares to the Nordstrom brothers as well. Another one of Nordstrom's sons join the company in 1933 and together the three brothers runs the business successfully for almost 40 years. Ironically John W. Nordstrom never had any real interested in the fashion or the shoe industry, but he still showed up daily at the store in Seattle until he turned 80 – just to chat with the customers.
In 1971, Nordstrom Best was made public on NASDAQ. It was two years later that the company became simple Nordstrom without any frills to it. It was later moved to the New York Stock Exchange under the ticker symbol JWN after John W. Nordstrom.
Nordstrom continued to expand and grow rapidly during the 1970s. When expanding to the southern California market, the firm had over $300 million in sales. This put them in the in the same category as Saks Fifth Avenue and Lord & Taylor, meaning that Nordstrom was now the third largest specialty retailer in the U.S. Nordstrom projected that by 1985 they would double the earnings and total square footage. Funnily enough, that projection was not optimistic enough. 1980 recorded a sales record of $407 million and just three years later sales reached $787 million. The success would not end there, by each following year, Nordstrom continued to open new stores and double their earnings.
What was the reason behind the massive success?
The success was due to several factors but from the start, John W. Nordstrom believed that success would come if they could offer customers the best service, selection, quality, and value. Another factor was the selection: Nordstrom maintained bigger inventories and a wider selection than any other department store.
Today Nordstrom is still known for its ridiculously good customer service and loose return policy – just like John W. Nordstrom wanted it. Through word of mouth tales such as salespeople paying shoppers parking tickets, rush deliveries to offices, unquestioningly accept returns, lend cash to strapped customers and to send tailors to customers' homes were told.
Even in 2017 a lot of Nordstrom's frequent customers have such good relationships with the salespeople that they get pictures sent to their phones of new stuff coming in that they might be interested in.
Nordstrom is till this day a family company and is currently run by Blake, Pete, and Erik Nordstrom. Nordstrom's sister Maria's grandchildren and great-grandchildren still live in Alvik, outside of Luleå in the northern parts of Sweden where John W. Nordstrom was once born. They have done well for themselves as well, owning a bus and truck company called Alviks Trafik as well as the travel agent company NEX which is based in Luleå.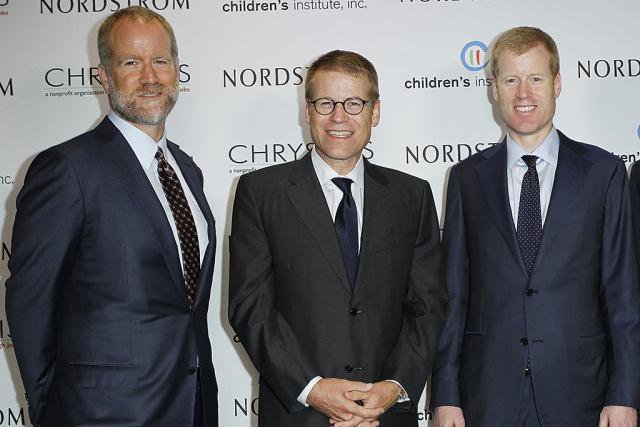 Blake, Pete, and Erik Nordstrom. The great-grandsons of the Swedish immigrant John W. Nordstrom, founder of Nordstroms.
Did you know:
1. Nordstrom sold $2.3 billion worth of goods to customers in 1988, when they only had 21,000 employees and 58 stores. That meant a profit of $123 million.
2. Their return policy is almost to the point of insanity. According to the return policy, there is no last date to return something you bought, meaning you can return it years later. Even if it's used or stained. You don't even need a receipt to return an item – all though it makes the process shorter. You're even allowed to return makeup that you've used!
3. While many stores closed their doors during the great depression in 1930, the original Nordstrom shoe stores made $250,000 in sales.
4. A woman in North Carolina once lost a diamond of her wedding ring when trying on clothes at a Nordstrom store. She started to crawl around the floor looking for it and when a store security worker saw this he helped her search, even going so far as to ask two building-services workers to help. They ended up having to open bags of the store's vacuum cleaners which is where they eventually found the diamond.
5. Salespeople are trained to never point where things are but always follow the customer there as well as never answer the phone later than the 2nd ring.
6. Nordstrom is a Hall of Fame member of Fortune magazine's 100 Best Companies to Work For-list.
7. For those interested in John W. Nordstrom history, founder of Nordstrom's, he wrote an autobiography in 1887 called The Immigrant.
8. At the very beginning of Nordstrom's history, a man walked a Nordstrom department store in Alaska with two snow tires. He walked up to the counter, put the tires down and asked for his money back. The clerk, who'd been working there for two weeks, saw the price on the side of the tires, reached into the cash register and handed the man $145. It didn't matter that Nordstrom doesn't sell tires, the customer got what he wanted which is what's been Nordstrom's policy from the start in 1901.
Did you know Nordstrom was founded by a Swedish immigrant?