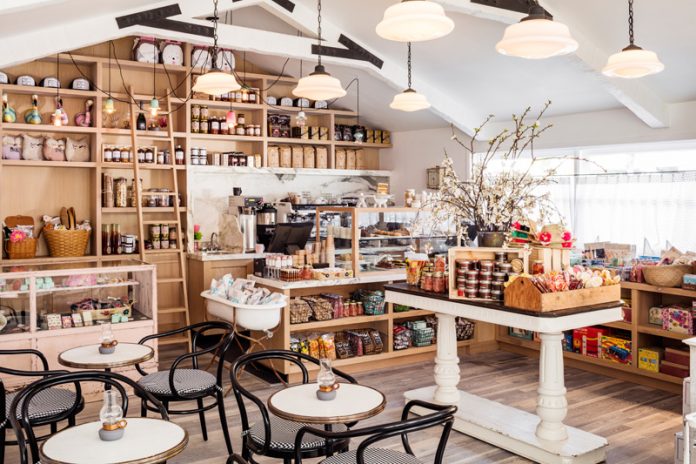 If you are the parent of a young child, dining out can sometimes be a bit of a challenge.
Odds are you've left your half-eaten food on the table while you chase a restless toddler through a crowded restaurant, or that you've tried to quickly get some food into your mouth while simultaneously trying to stop your squirming baby from pulling the tablecloth off the table.
Now picture this scenario instead:
You and your child are enjoying a nice lunch with some friends on the gorgeous patio of your favorite restaurant. When your toddler starts getting restless, you excuse yourselves and step into a play area filled with toys and activities where you drop your child off with a friendly au pair – and return to your table to finish your meal in peace while your son or daughter plays happily and safely close by.
Does it sound too good to be true? It's not!
At Au Fudge, a kid-friendly restaurant on Melrose, co-owned by actress Jessica Biel, you can do just that!
In addition to excellent food, a great kid's menu, and a full bar, the restaurant also offers babysitting while you eat! There are organized classes and activities to choose from, such as yoga and cooking, or, for $15, you can opt for free play supervised by an au pair for children aged 2 and up. For younger children, personal au pairs are available for $40/hour, if you call and arrange it in advance.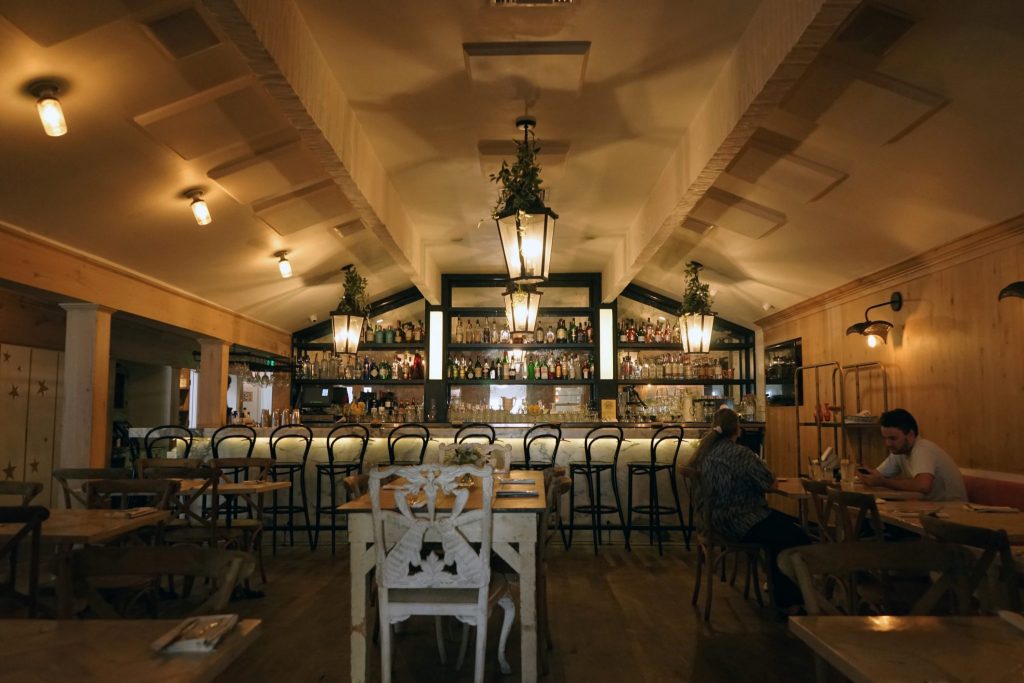 The indoor restaurant and bar are situated right next to the playroom – parents can watch their children play through the windows while they eat or enjoy a drink.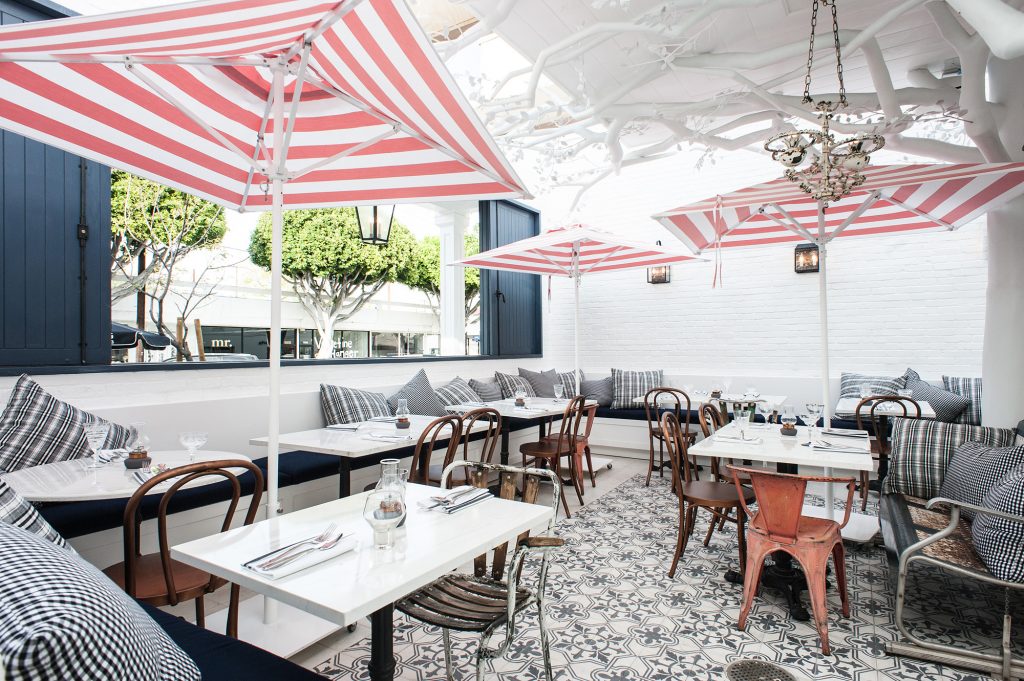 Photo credit: Wonho Frank Lee
White trees covering the bright and airy outdoor patio create a whimsical storybook feeling.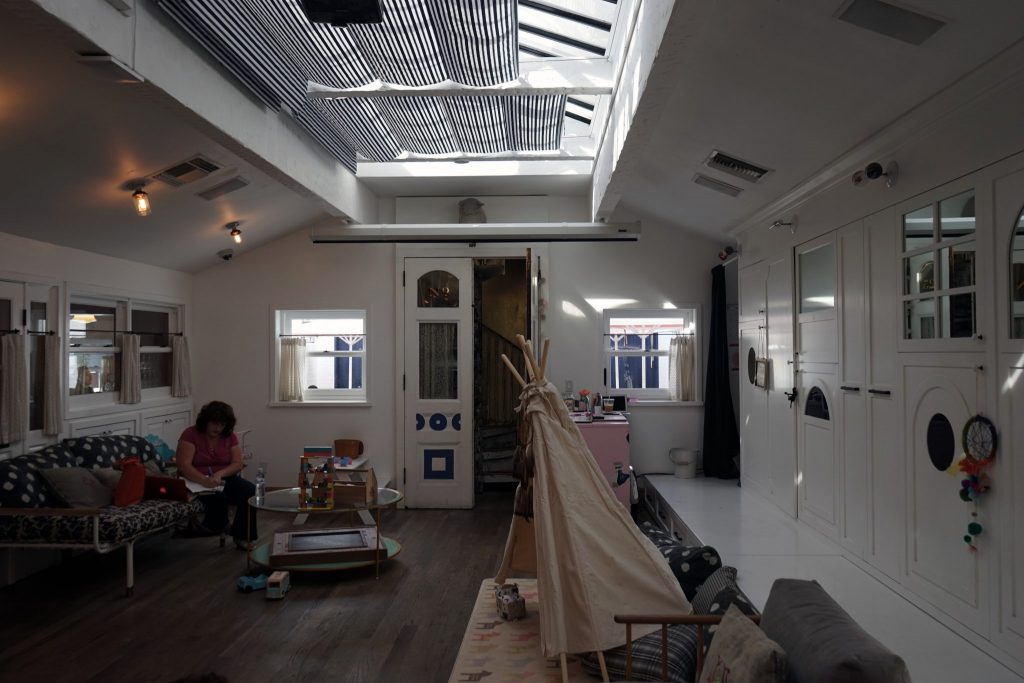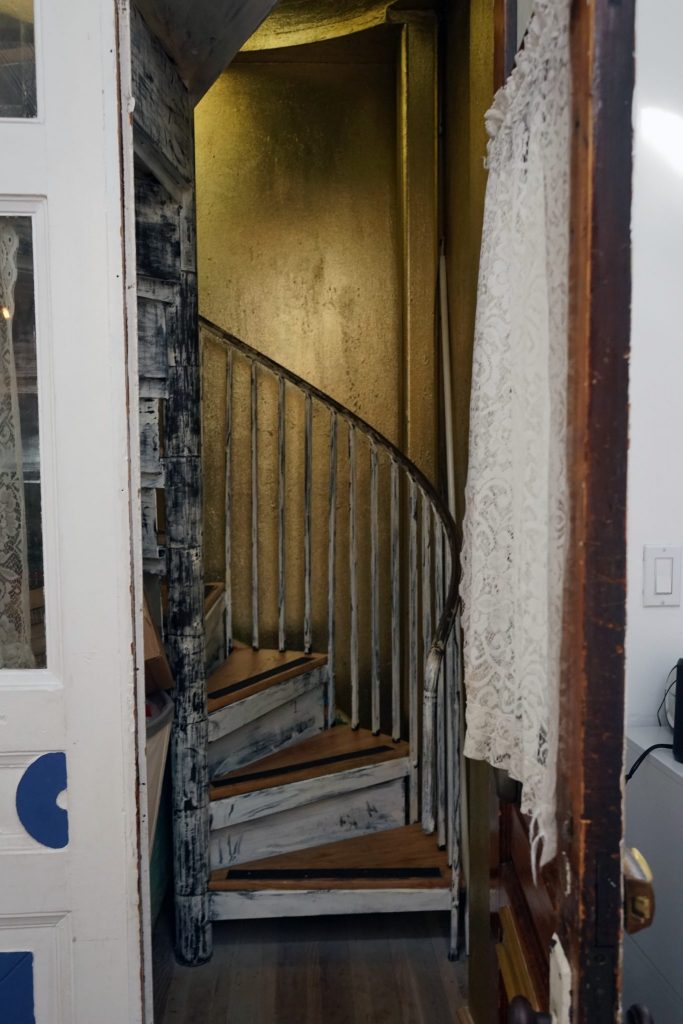 The playroom is filled with toys and offers activities for the younger children, while older children can sneak up the golden stairwell to the tree-house to hang out with friends.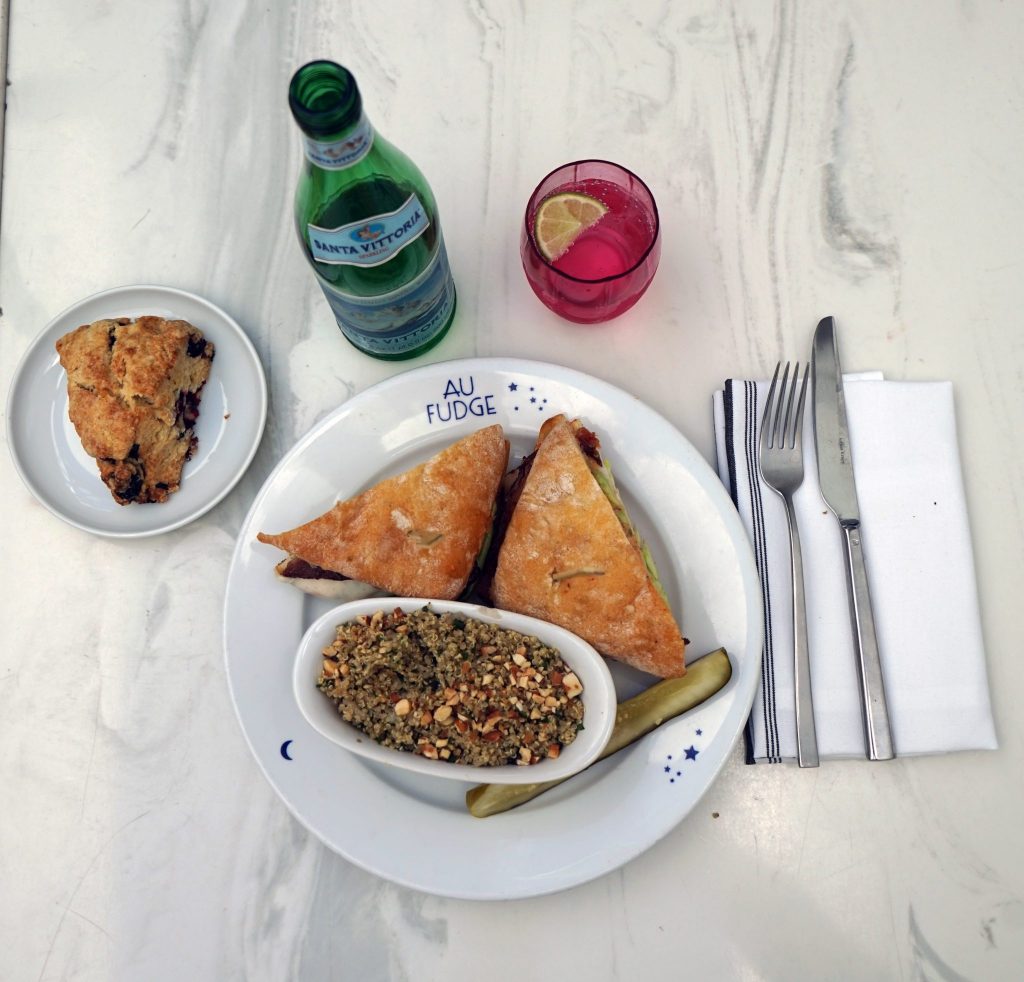 The portions are generous, the service quick and friendly. Lunch entrees range from $15-$28.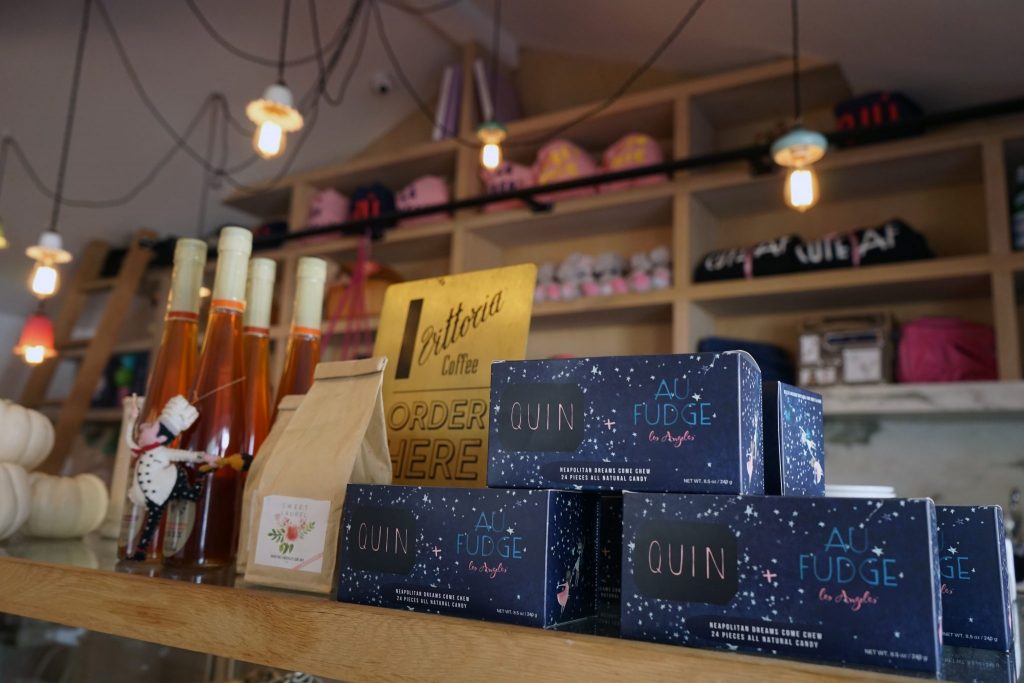 The marketplace offers coffee, champagne, baked goods and custom order cakes, along with cute and original toys, accessories, clothing, and books. While some items are quite expensive, you can also find fun trinkets for just a few dollars each.
The team behind Au Fudge is currently in the process of launching Au Fudge CAMP (Center for Art Music and Play) in addition to the restaurant. The center is located in West Hollywood and will offer over 20 different classes for children ages 6 months to 10 years old.
For more information, go to http://www.aufudge.com/camp/
Here you can hear Jessica Biel tell you all about Au Fudge in her own words!