This recipe is written by Ingrid Schatz in collaboration with Axelsdotter Bakery. For questions or feedback, email axelsdotterbakery@gmail.com
I am ashamed to say that in a lifetime of traveling to Sweden, it was only a few years ago that I discovered this sweet treat! I was on a trip with my mother and infant daughter and we stopped into a supermarket for a quick trip to get an ingredient for dinner and hastily decided to get a little fika treat too. I chose my usual Cardamom bun and my Mom chose a vaniljhjärta. I was intrigued and the next day I bought one for myself and was hooked!
Buttery, cream filled and vanilla?! What more could you want in a cookie treat?
Traditionally these are made in heart molds that are deep enough to hold all the pastry cream inside. These molds are hard to find outside of Sweden so in this version, they are baked flat on a cookie sheet. Because of this, they might not have quite the same amount of cream inside, but they make up for it in flavor.
Swedish Vanilla Custard Hearts
Makes 18 cookies, with some pastry cream leftover
Ingredients
Shortcrust pastry
1 ¾ sticks butter, softened
1 cup plus 2 tablespoons powdered sugar
2 ¾ cups all-purpose flour
½ teaspoon salt
1 egg

Vanilla Pastry Cream
2 cups milk
1 tablespoon good quality vanilla extract
½ teaspoon salt
½ cup sugar
¼ cup cornstarch
5 egg yolks
6 tablespoons butter, room temp
Directions
Start by making the pastry cream:
Pour all the milk into a medium saucepan. Add the vanilla and about a quarter of the sugar. Stir lightly and set over medium heat.
While the milk heats, whisk together the egg yolks, cornstarch, salt, and the remaining sugar. Whisk until the yolks become light in color. When the milk is hot, but not boiling, slowly pour half the milk into the yolks while stirring. Once mixed, return the yolk/milk mixture to the saucepan and set over medium heat. Stir constantly with a whisk until the mixture thickens and eventually "bubbles". Remove from heat and stir in the butter. Transfer to a container and set in the fridge to cool for at least 2 hours.
To make the dough:
Allow the butter to soften at room temp on the counter, or if pressed for time, microwave for a few seconds at a time until soft. In a stand mixer, combine the flour, powdered sugar, salt, and butter and mix with the paddle attachment until sandy. Add the egg and mix until it forms a dough. Remove the dough from the bowl and wrap it in plastic wrap and allow it to rest for at least 1 hour or overnight.
Remove dough from the fridge and roll out to about 1/8th of an inch thickness – use your pastry cutter to cut heart shapes, making sure to cut two shapes per cookie you wish to make.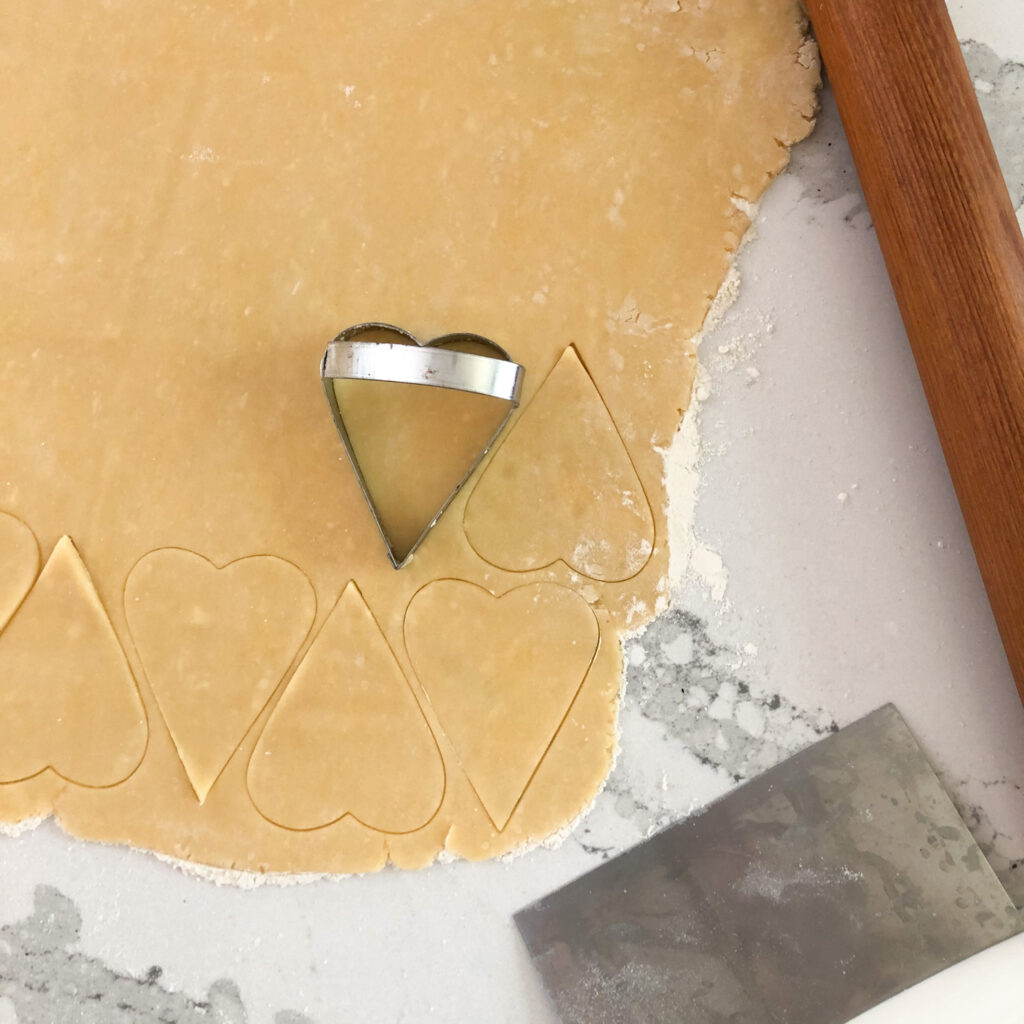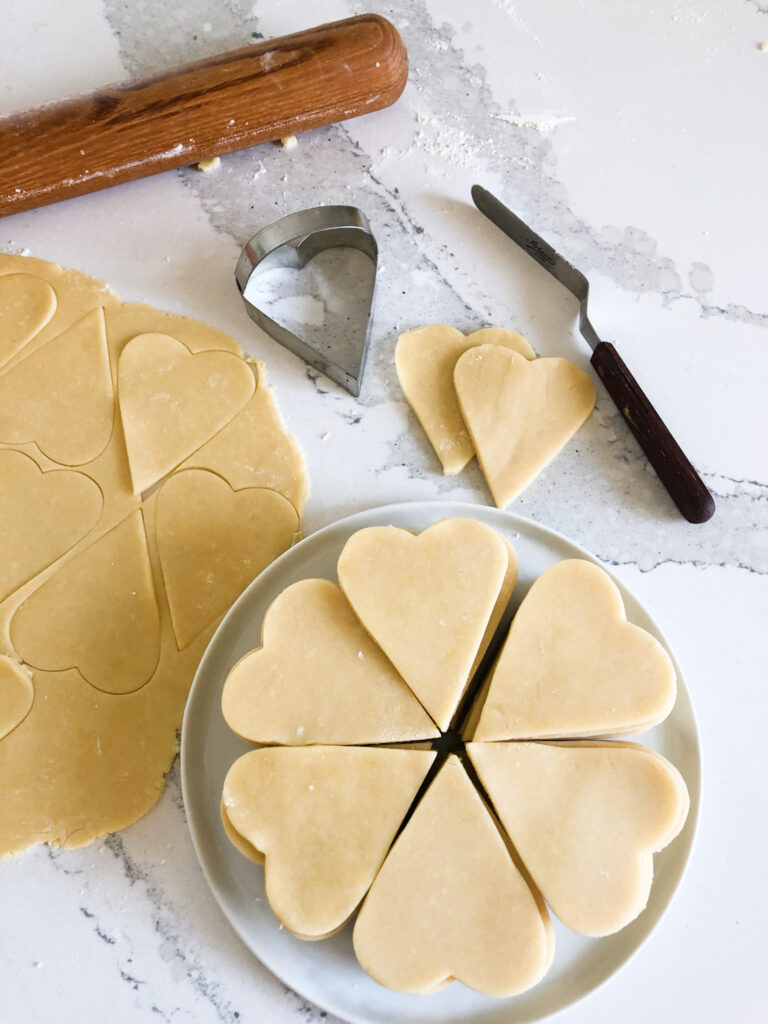 Arrange half the hearts on a cookie sheet and spoon or pipe some of the vanilla pastry cream into the centers. Use your rolling pin to slightly enlarge your heart shapes for the top of the cookie. Place the dough lid on top and press closed with your fingertips. To clean up the edges, press the cookie cutter over the cookie and cut off the excess dough.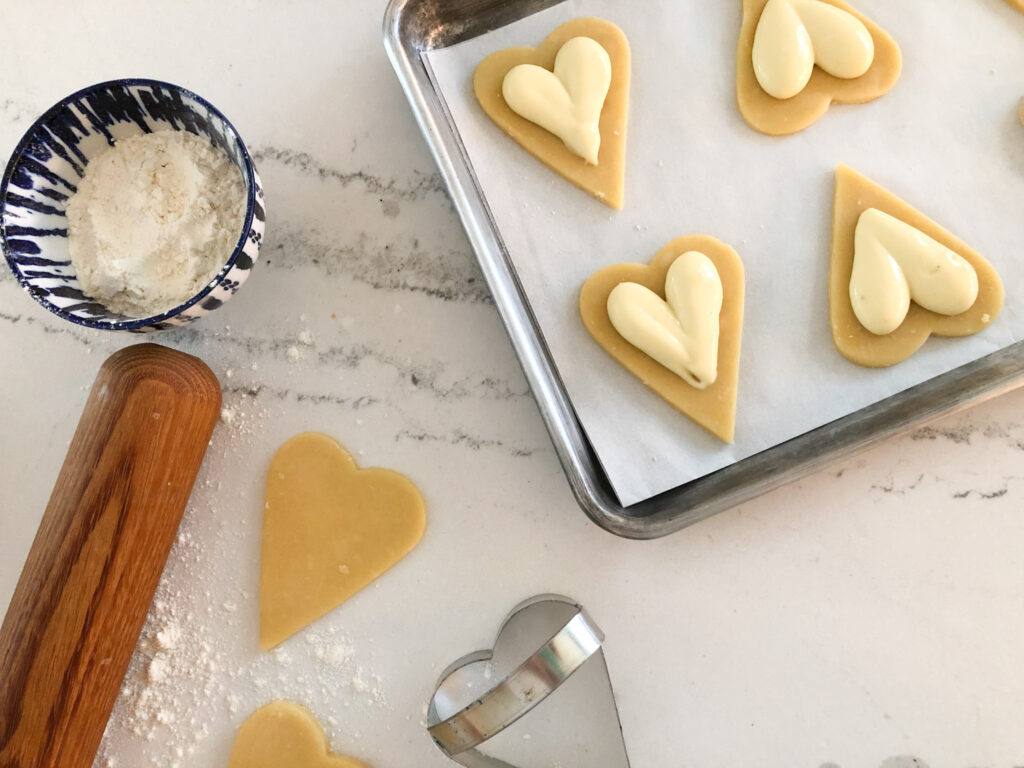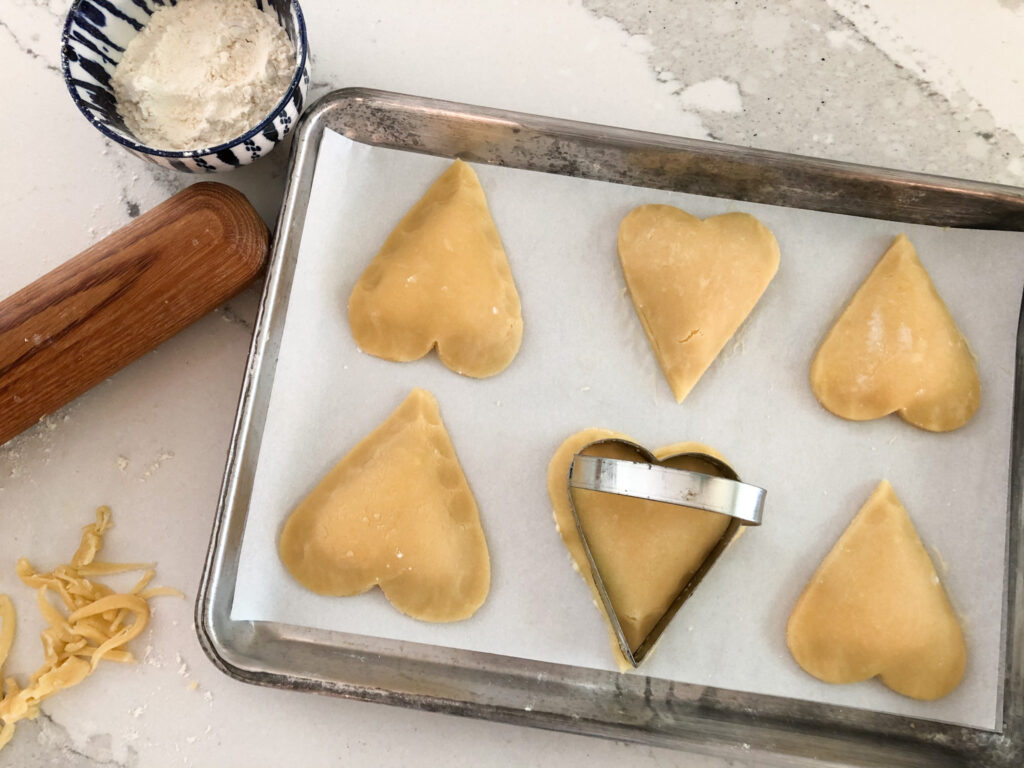 Bake at 350F for about 15 minutes until the edges are just starting to brown, the cookies should barely have any color to them. Allow them to cool on the sheet pan.
Sprinkle with powdered sugar before serving.
Enjoy!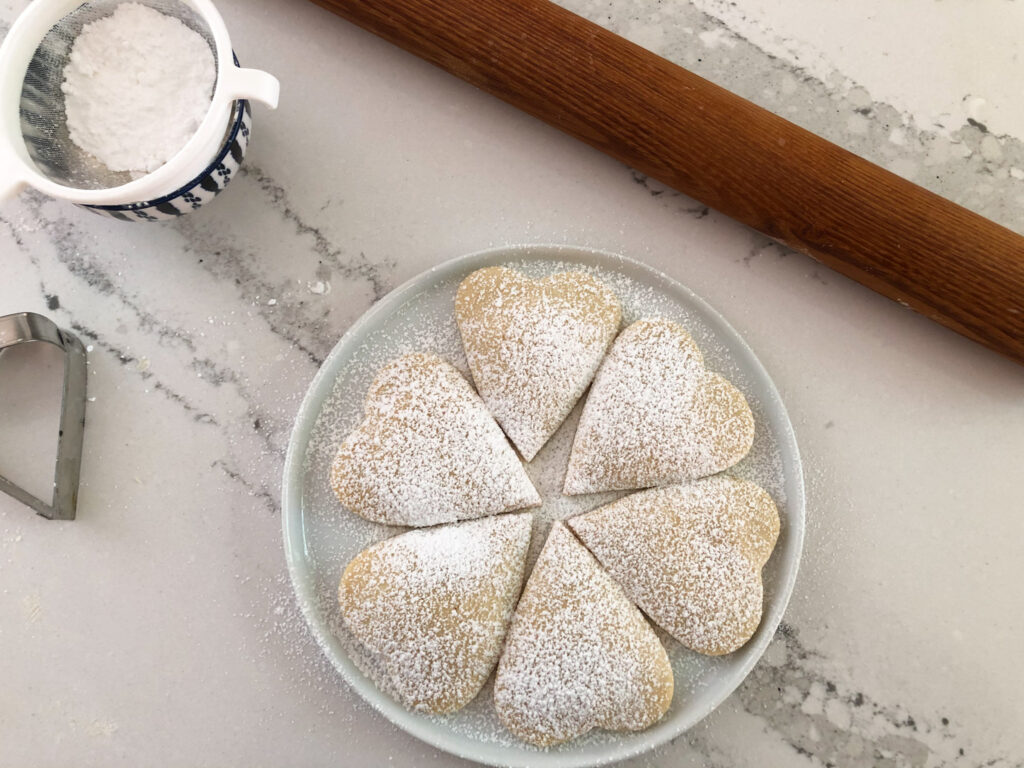 This article was originally published on June 3, 2021.