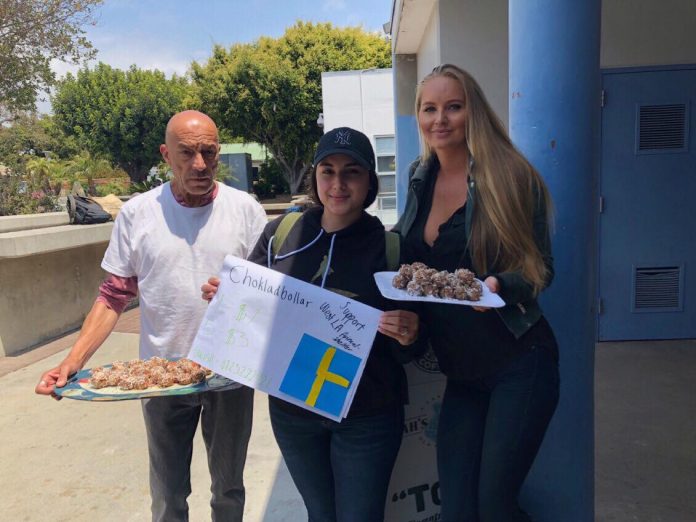 If your teacher gave you $5 to start a company, what would you do with it?
Last Wednesday, on May 2, Swedish student Penny Harling, together with a few classmates, took the opportunity to incorporate Sweden into her project. They set up a stand outside of the cafeteria of their school, Santa Monica College(SMC), to sell Swedish chocolate balls (chokladbollar) for a cause. "We got a great response on Facebook, I think that helped us a lot," said Harling.
Starting a company for $5
It all started as a challenge from a teacher in their entrepreneur class as part of a group project. The rules were simple: the got $5 as an investment and they could not add more money to it, but use whatever resources they already had. It soon became more than a project as Harling went back to her Swedish roots, "the first thing that came to mind was Swedish oatmeal balls. It's so Swedish and I remember being a kid and selling them around my neighborhood."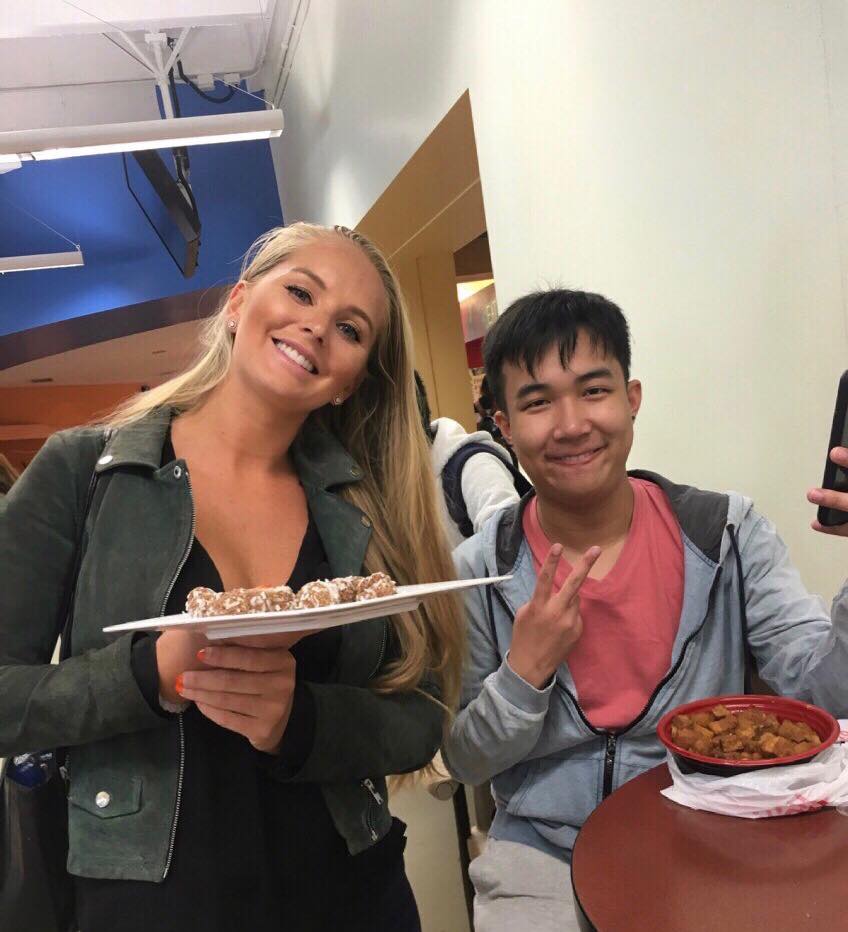 Sold out within an hour
Harling went home and made the oatmeal balls. "I thought it would be better if the money went towards something good since it would be more of a reason for people to buy them if it's for a good cause". She posted about the event in a couple Facebook groups and got a positive response. The day went well so well that the oatmeal balls sold out within an hour. "Some people said we should do this again so they could buy more chocolate balls, I guess they were a hit."
The Swedish treats sold for one dollar each or five for three dollars, and all together they made around 150 dollars, including donations. The money raised is going to the West Los Angeles Animal Shelter, "I have always loved animals, especially dogs. When I was little we adopted two dogs from a shelter in Spain, so I looked around for organizations around here who I thought seemed good and I found this one."
Harling said she wants to continue raising money for charity. "I am going to continue to raise more money through Facebook for the shelter because I want to bring them as much as I can get, it's more fun that way," said Harling.