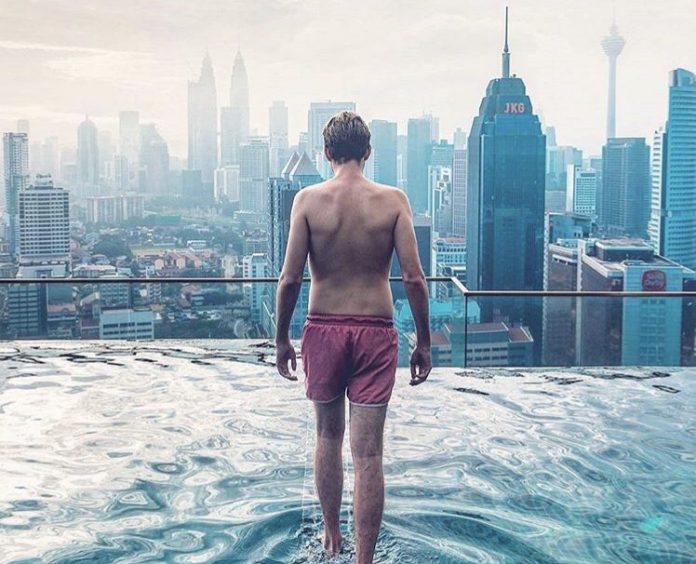 Alexander Waltner, aka the Swedish Nomad, has been to over 50 countries. Since he started traveling in 2010, the Swedish nomad has accumulated quite the following on social media. At the time of this article being written, around over 110 000 Instagram fans follow Alex and his girlfriend Christine (you can find her blog here: https://www.alienchris.com) on their exciting journey around the world.
Even though the photographer lives a busy life, he had time to sit down and answer some of Swedes in the States questions and give our readers some travel tips, like where to find cheap tickets, how to sustain the traveler lifestyle, and sharing his favorite spots to visit in Sweden!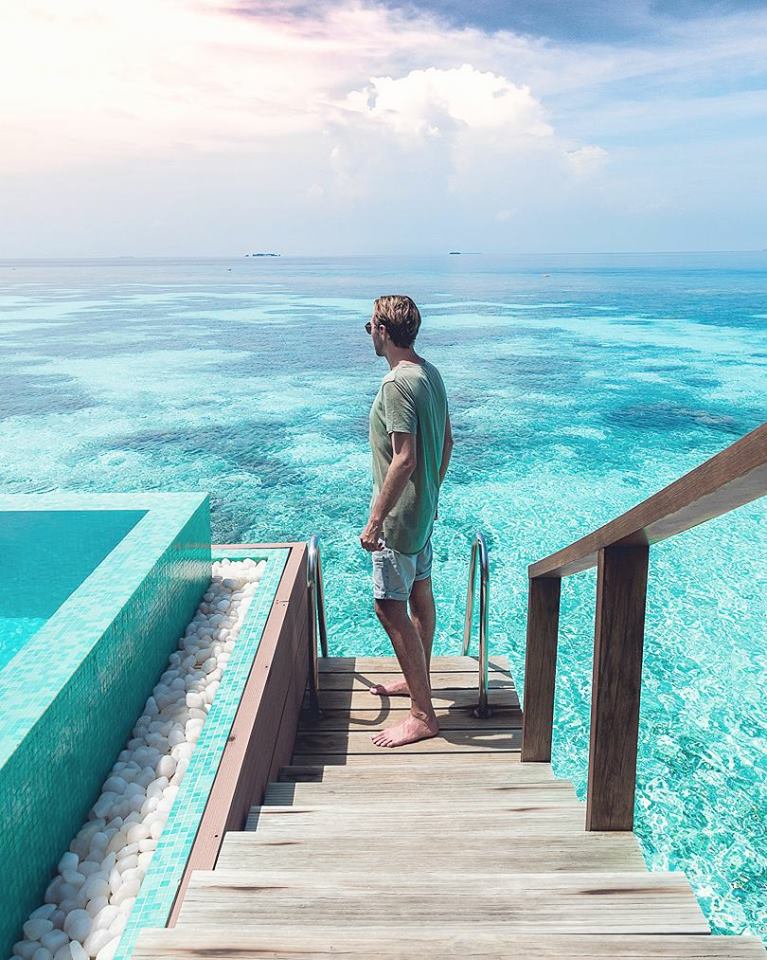 THE LIFESTYLE
For how long have you been traveling?
I went on my first trip in 2010 and started working abroad as a bartender and ticket seller until 2012. I started traveling full time in 2014 and now we go on several trips a year.
What does a regular day look like for you?
Every day is different, except for when Christine and I rent an apartment and stay in the same place for 1-2 months just to catch up on work. During those periods, our lives are pretty boring and our routines are mostly the same every day.
6 AM
Wake up and check our Instagrams and email, we write articles or speak to potential partners, or make plans for the next trip and research cool places to go to.
12 PM
Time to work out and eat something, and then back to doing the same things as before until we have to update our social media channels.
When we travel, we get up one hour before sunrise and get ready to take photos and do sightseeing. We finish the day by updating our Instagram and watching a film/series before falling asleep. My everyday life is not for everyone, it consists of long days and a lot of work, but I get to see amazing places and I love what I do.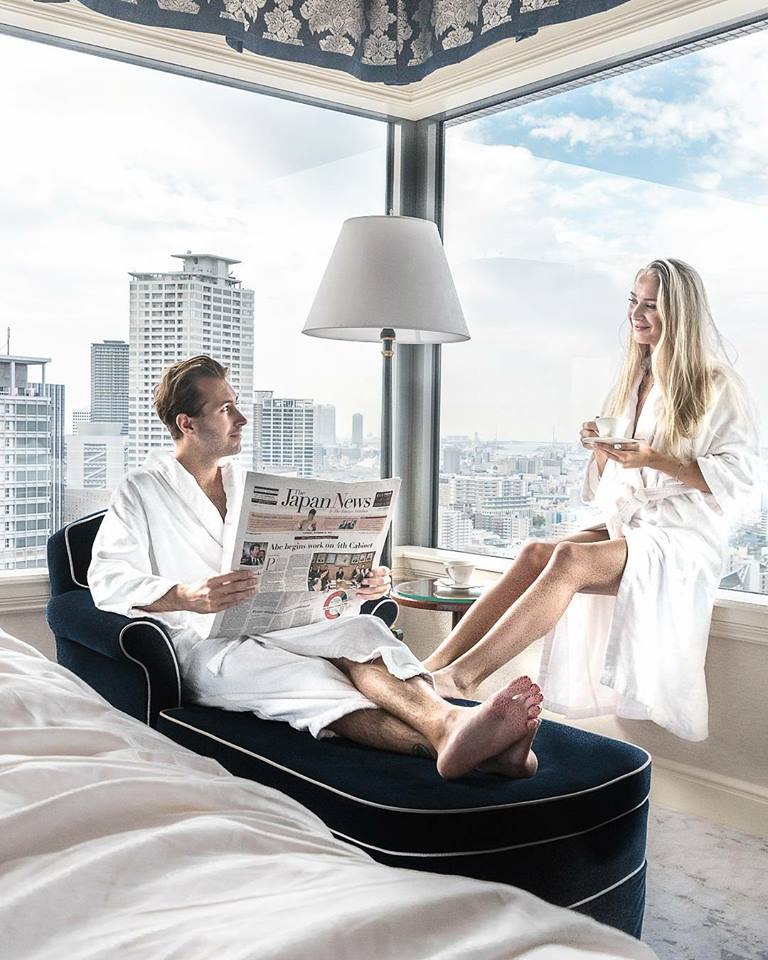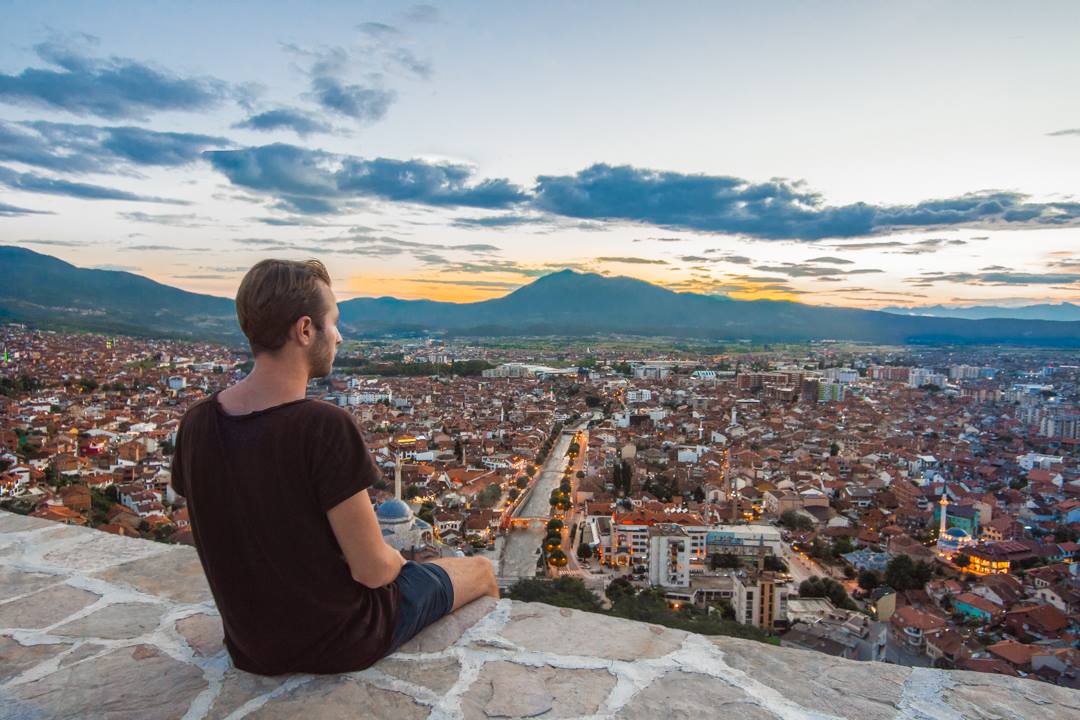 Are you a tourist every day?
No. When we're traveling and exploring new places, we do sightseeing for 5-6 days a week. When we stay in one place for a longer period of time we don't do much besides sitting by the computer working.
SWEDEN
Which places would you recommend to anyone traveling in Sweden?
There's so much to experience in Sweden! I feel like I haven't traveled enough in Sweden to recommend the best of the best, but I would recommend doing a road trip in the northern parts of Sweden, traveling in a circle around Abisko and Luleå with a stop in Jokkmokk.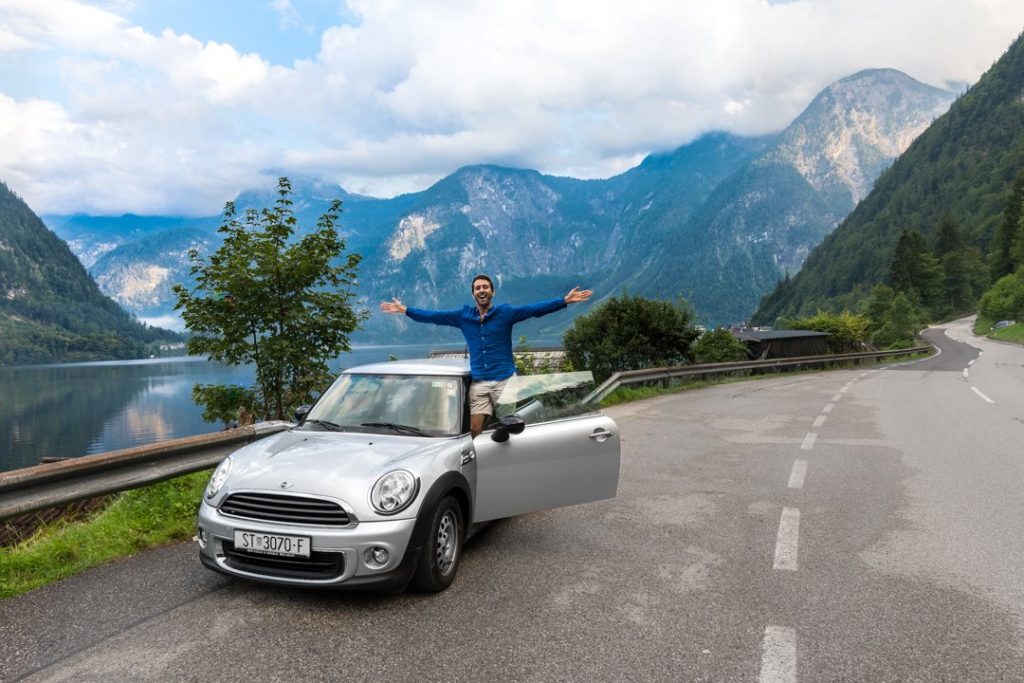 The southern parts of Sweden will always have a special place in my heart since that is where I grew up and that's where I spent most of my life. For example, a 10-day trip with a rental car in the Southern parts of Sweden could look something like this:
Day 1-2
Helsingborg with a day trip to Kullaberg, Arild, and Mölle.
Day 3
Visiting beautiful castles around the area, such as Trollenäs, Trolleholm, Ellinge Slott, Kronovalls Slott, Glimmingehus and Marsvinsholms Slott.
Day 4-5
Staying the night at Ystad's Saltsjöbad and explore Ystad's old and charming city center.
Day 6-8
Österlen – travel around the beautiful beaches, walk around in Simrishamn and just drive around in your car while enjoying the beautiful scenery.
Day 9-10
Visiting Malmö, which is a culinary experience in itself.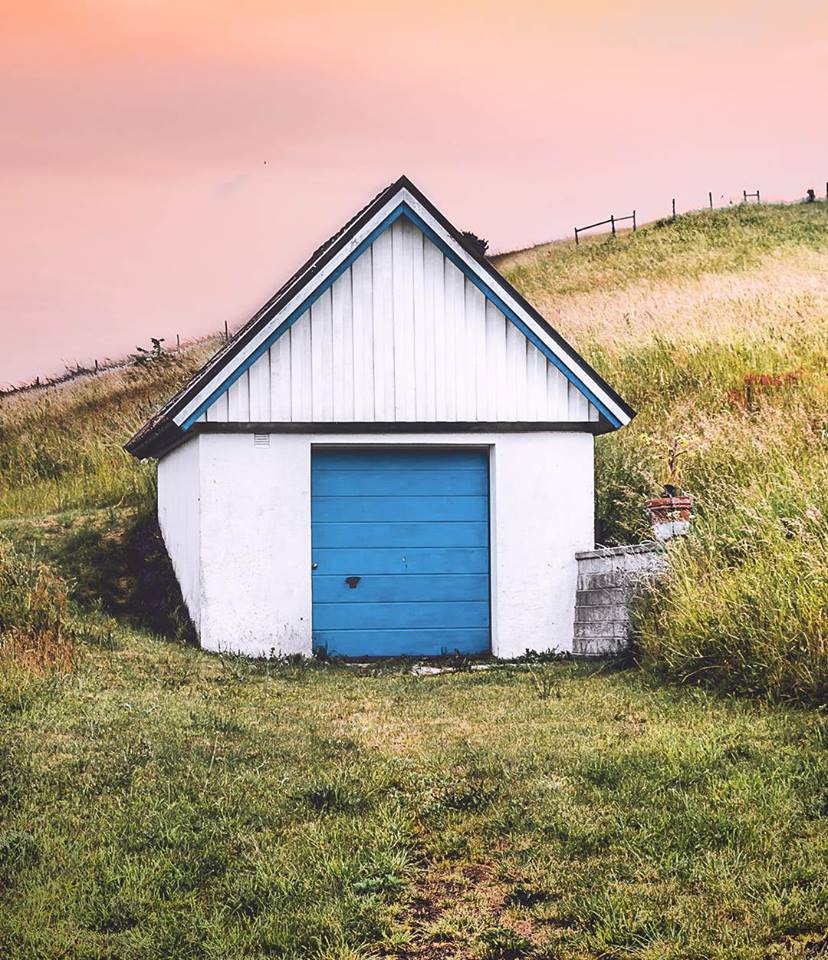 What's on your Swedish bucket list?
The Icehotel in Jukkasjärvi is at the top of my list.
You write on your blog that you get cravings for Swedish food from time to time. How do you satisfy that craving?
If there's an IKEA nearby, we'll go there. Otherwise, I eat or drink something else that reminds me of Sweden – that always works. Lösgodis (Swedish candy) is something else that I constantly miss when I'm out traveling!
What do you miss about Sweden?
There's something special about the Swedish lifestyle, the simplicity, and comfort. In Sweden, we're very spoiled with how well off we are compared to other countries. Just a simple thing such as having hot water and heat during the winter months we take for granted.
TRAVELING TIPS
What's in your luggage?
I travel with my camera equipment and laptop in my carry-on luggage, and for the checked in luggage, I fill half a bag with clothes. I wish that you were allowed to add weight to your carry on, so I could travel with just one bag.
Any tips for our readers on how to score cheap flight tickets?
Search tickets on either Momondo.com or Skyscanner.com, they're both good for finding cheap tickets.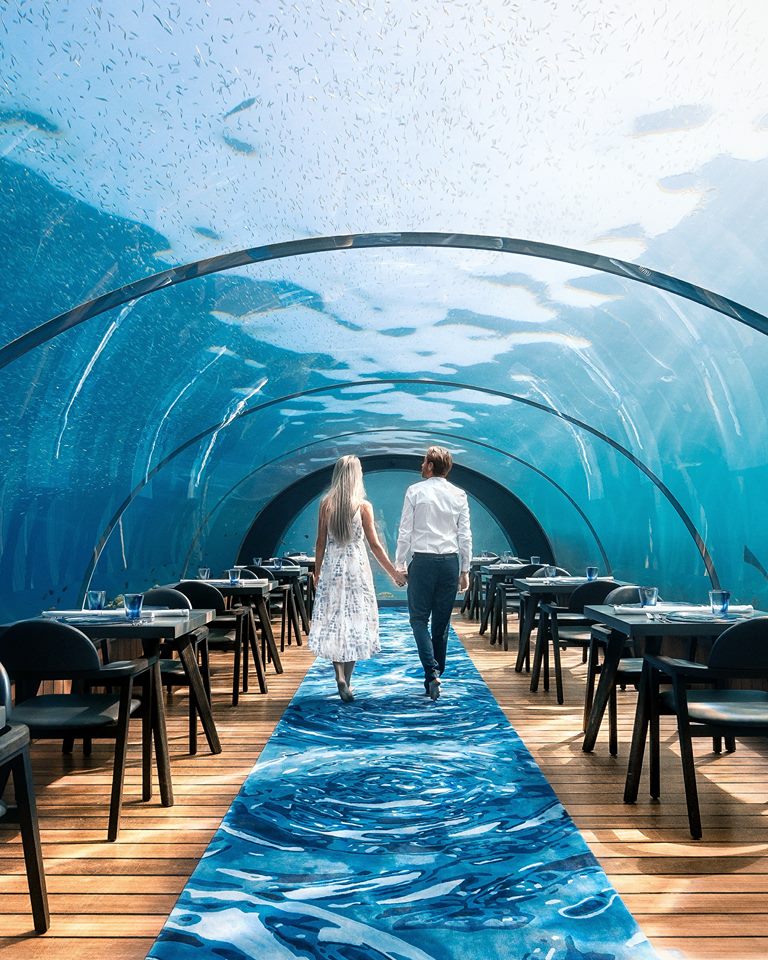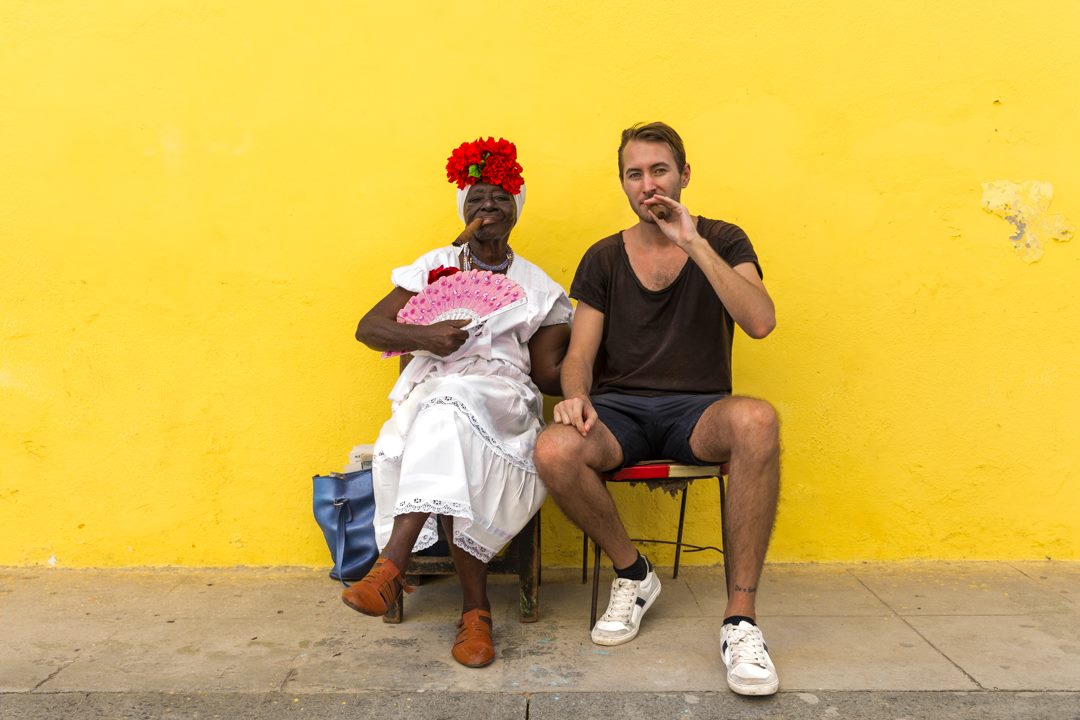 What apps or websites could you recommend, for someone with your lifestyle?
Tripadvisor is a good app to have just to get an overview of different places. I use Instagram a lot to find inspiration. Other than that I really don't use that many apps, besides Google Maps.
Here's an article I wrote about my favorite travel apps. (https://www.swedishnomad.com/sv/reseappar/)
How do you sustain your traveling lifestyle? Do you have another job on the side?My real job is writing articles and taking photos, which I do during when I travel. I rarely travel outside of work. I sell articles and pictures as well as do collaborations and photography jobs for other companies.
There seems to be A LOT left on your bucket list — for how long do you think you'll travel full time?
Yes, there are still things on there, and the more I travel and meet other people, the more places I find out about which I then want to visit. I'm probably going to travel for the rest of my life, but eventually, I want to find a place as my home base.
Find Swedish Nomad's bucket list here.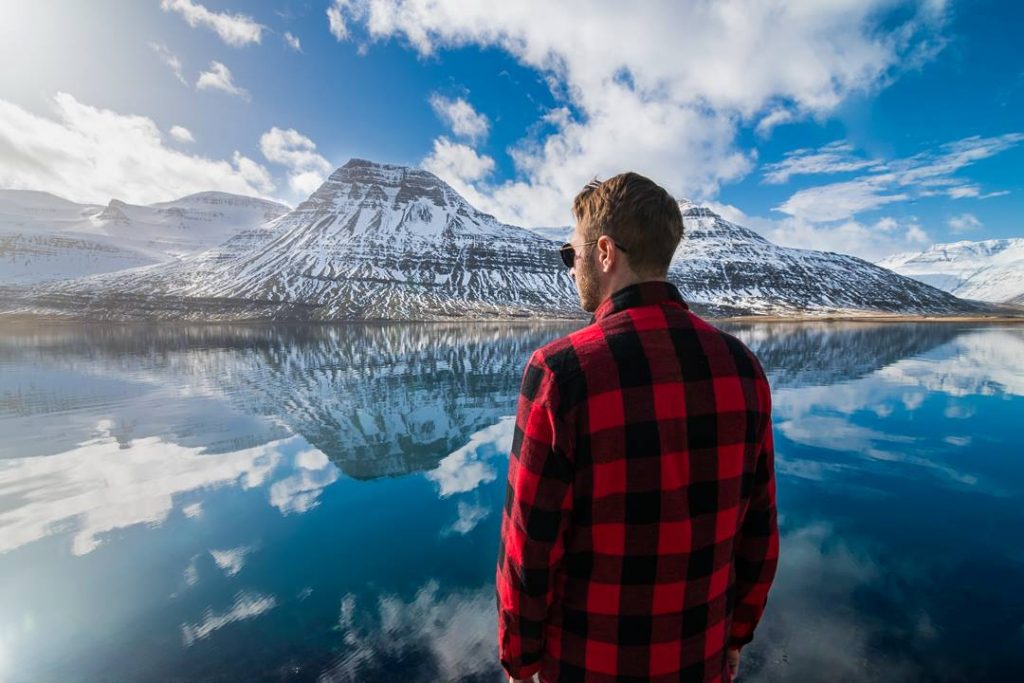 Is there a country you wouldn't travel to, and if so, why?
No, not really. I wouldn't travel to countries where I would jeopardize my safety, but situations like these are often temporary and I wouldn't say there's a country I won't visit if it's safe to go there. I think all countries have their own charm and things to offer their visitors.
Favorite place/activity in the U.S?
I've only visited New York, but I would love to travel to the different national parks. It looks magical! My favorite places in NY are Dumbo and Brooklyn. Read Swedes in the States Brooklyn guide here, for tips on what to do in Dumbo and Brooklyn.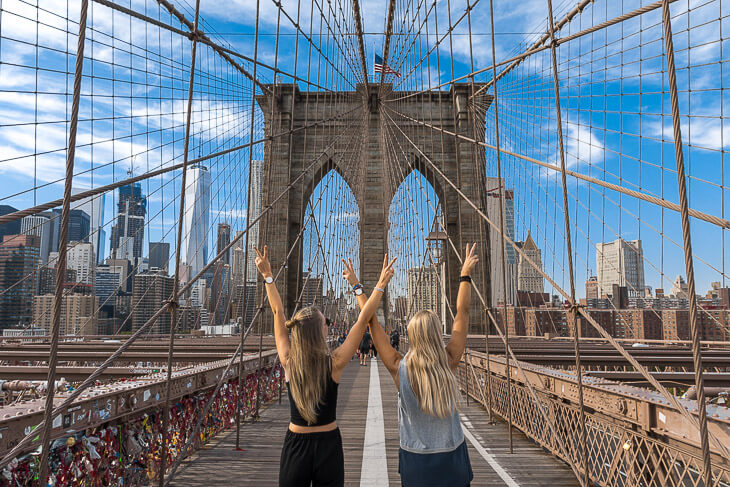 Want to follow Swedish Nomad on his next adventure?
Have a look at his website, and blog here, or his Instagram here.