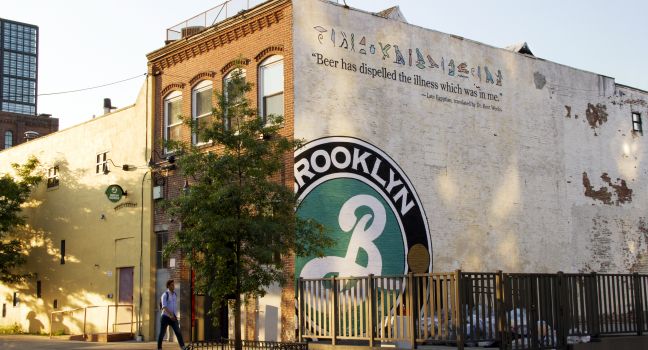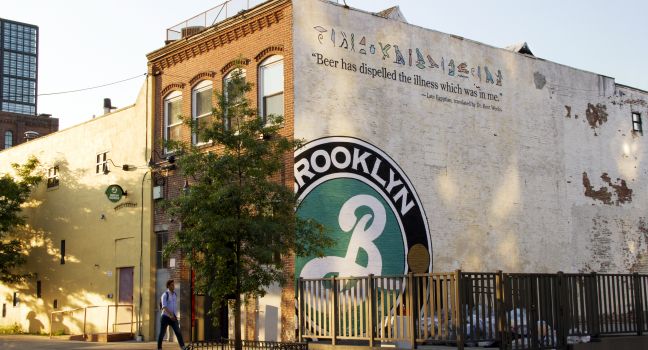 The biggest mistake many people do when they visit New York for the first time is that they spend too much time around Times Square. Don't get me wrong, Times Square is amazing, but there's so much more to experience in New York than flashing neon lights.
When I lived in New York back in 2015 I could only picture myself living in Manhattan. But when I meet my friend Linda at my dance school we decided to move to Prospect Park in Brooklyn. After that, I was hooked! I'm sure you will love Brooklyn as much as I do.
Brooklyn is big with different neighborhoods. It can be quite difficult to figure out where to go and where it's safe to be. That's why I'm going to guide you through some of my favorite areas in the best burrow of New York City!
Williamsburg
Williamsburg is the place to be in Brooklyn. It has many nice restaurants, great shopping, and a really good nightlife. It's very popular among young hipsters, and living here is as expensive as living in the city. Williamsburg is the perfect place for brunch and barhopping, and it has an amazing view over downtown Manhattan.
I would recommend you to take the subway while you're visiting New York City. It's the fastest and cheapest way to get around. You can get a 7 days-pass with unlimited rides for $32, or you can pay $2.75 for a single ride. The only thing you have to keep track on is if you're going uptown or downtown. Take the L train to Bedford Avenue and you will end up in the heart of Williamsburg.
If you're looking for something different, I would highly recommend going to Miss Favelas (57 S 5th Street) This Brazilian restaurant/bar is inspired by Rio de Janeiro. They play Samba, Forró, and Pagode music. Miss Favelas has a very chill atmosphere and a colorful decor. You can go here for either their popular Sunday brunch when they have live music and eat Feijoada, or you can just stop by in the evening for a couple of strong Caipirinhas. I tend to go here for the Caipirinhas and for some samba dancing! This place is always packed! A main course costs around $20 and their brunch is $14 per dish. Check out their website for weekly events.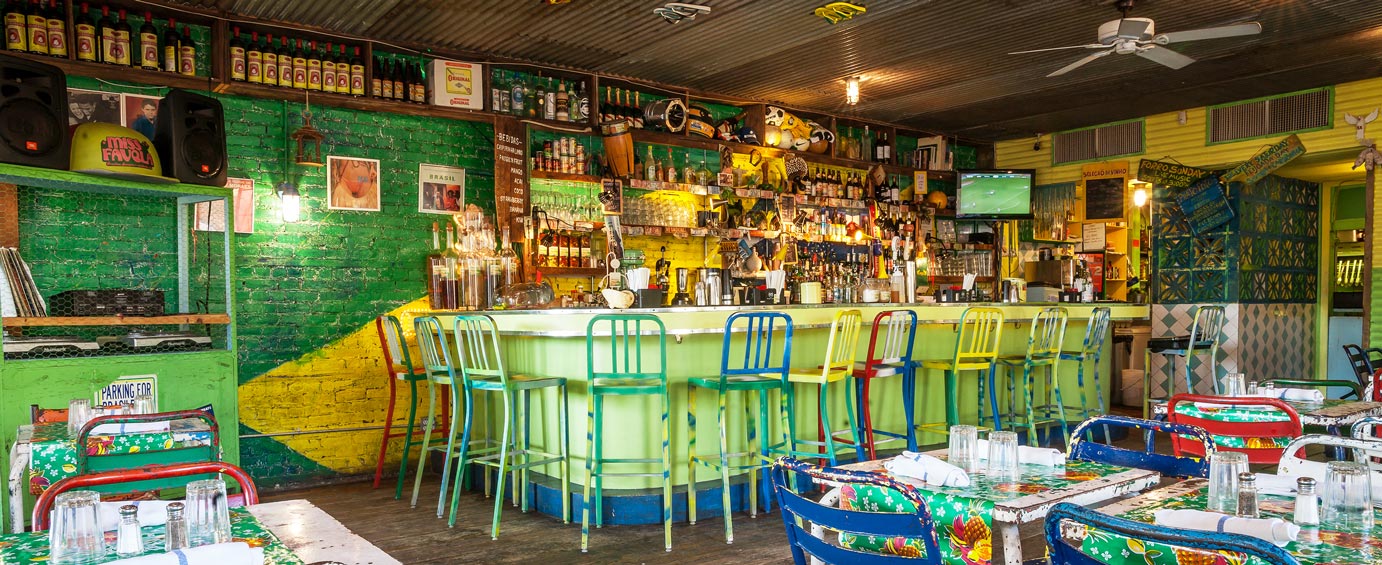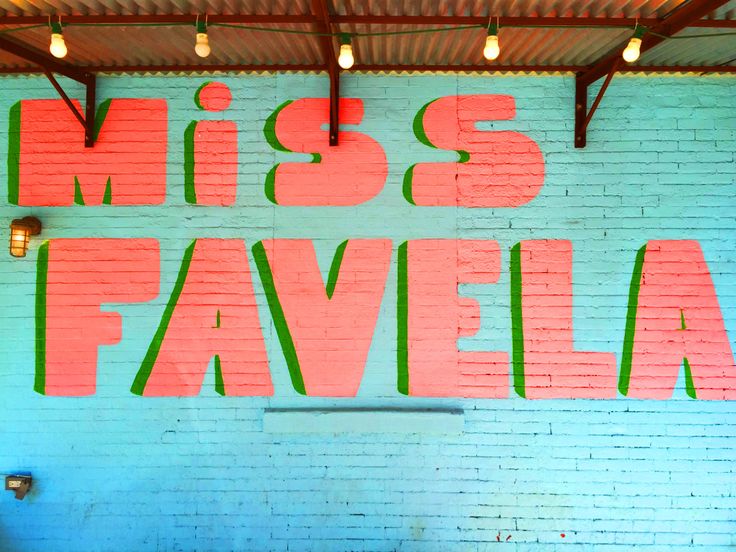 I'm always looking for new places to try out. One of my favorite places is La Esquina. They have four restaurants in the city. The flagship restaurant is located in downtown Manhattan in an area called Nolita. Nolita is located between Soho and Lower East Side. When you enter the restaurant in Nolita you will end up in their takeout section, they offer a few seats as well. You can also book a table downstairs in their cozy restaurant. But make your reservation in advanced since it tends to be busy. The one in Williamsburg looks like an old American diner from the outside. In the summertime, you can enjoy their cozy outdoor patio. My favorite things on the menu are the Elote callejero (grilled corn) and the barbacoa tacos. Their tacos are served on organic corn tortillas which make this place a gluten-free heaven and a haven to your wallet as well.
LOCATIONS
SOHO
114 KENMARE ST
WILLIAMSBURG
225 WYTHE AVE
UES
1402 2ND AVE
MIDTOWN
200 W. 55TH ST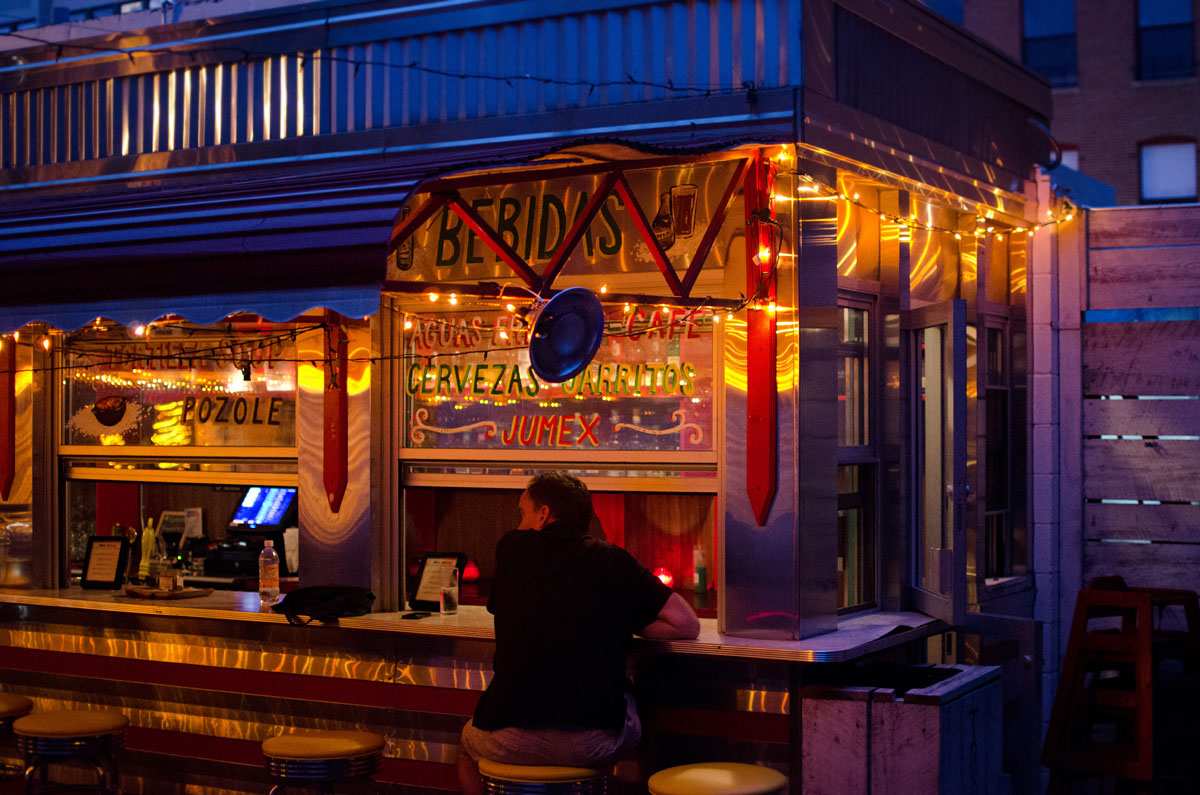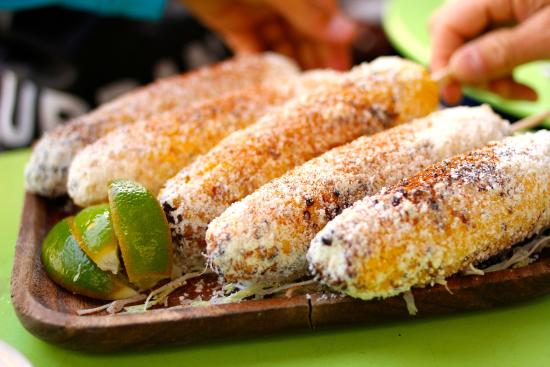 One thing you can't miss when you are in Williamsburg is the Wythe Hotel (80 Wythe Avenue) and their amazing rooftop. To watch the sun go down over Manhattan is just breathtaking. They have a big outdoor space but the inside bar is cozy during the wintertime. It's perfect for a date or just to enjoy a couple of drinks with your friends. This hotel offers amazing rooms with views of the Manhattan skyline. If you ever feel like treating yourself a little extra, book a room at this hotel and you will feel like you're in a movie! The rate for a standard room with a queen size bed starts at $395.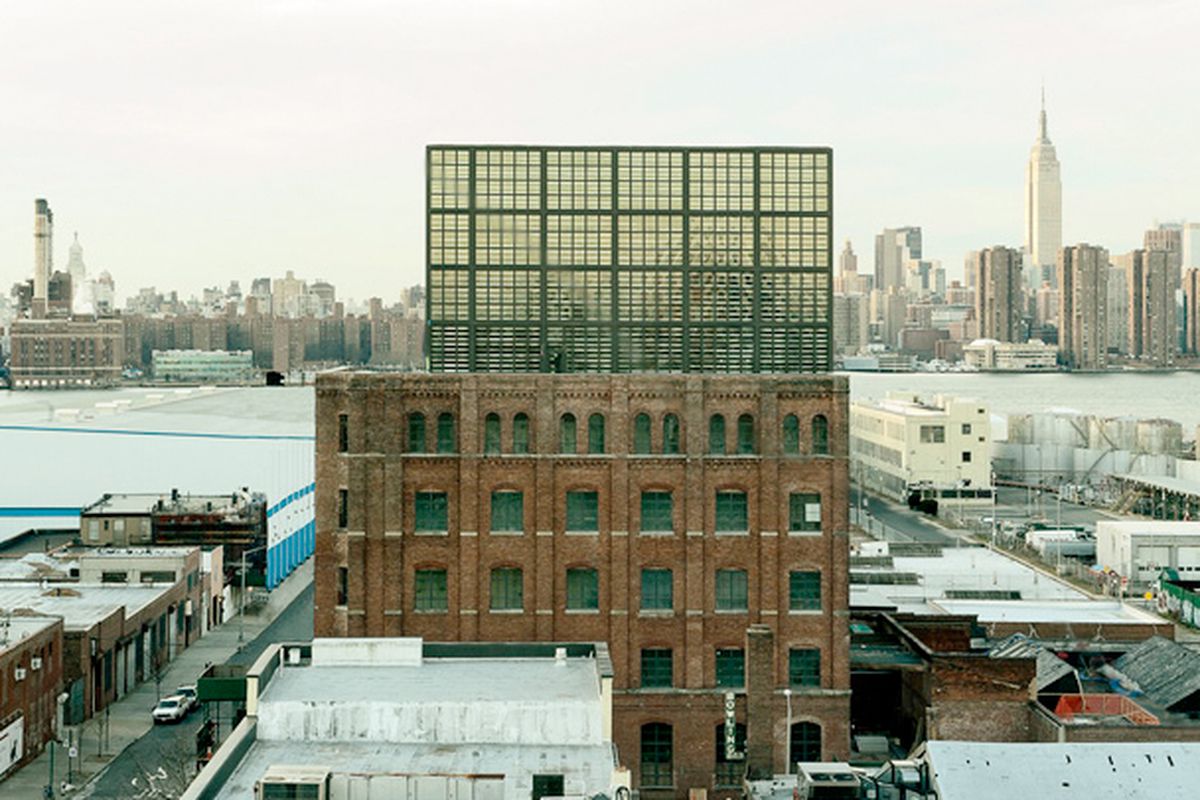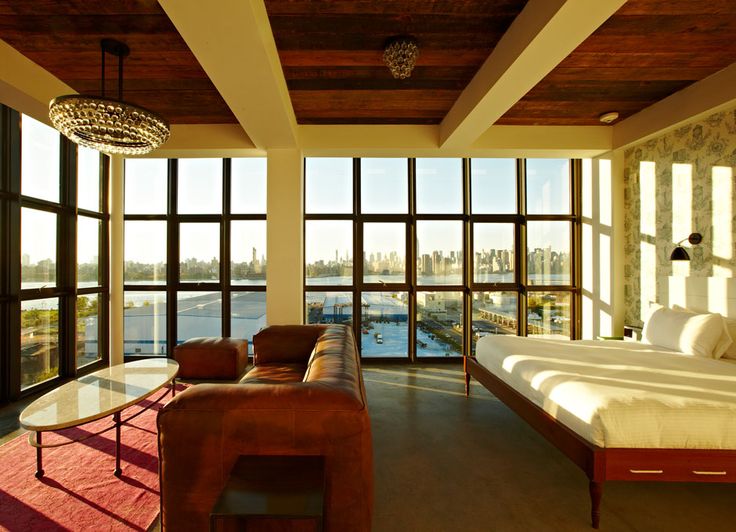 Vintage shopping in Brooklyn

This area offers really good vintage shopping as well. One of my favorite stores is Buffalo Exchange (504 Driggs Avenue) I have found so many great deals in that store. They have four more stores in New York, the other one in Brooklyn is located at 109 Boerum and the one in Queens you find at 29-16 Ditmars Blvd. Manhattan has two stores, one in East Village at 332 E 11th Street and one in Chelsea at 114 West 26th Street.
Further down the street from the Buffalo Exchange store in Williamsburg can you find another vintage store called Monk Vintage (496 Driggs Avenue). It's smaller but still offers a lot of great shoes, clothes, and accessories. Only a few steps away is Crossroads Trading Co. (135 N 7th Street) This place offers a 24-hours drop of selling service Monday through Thursday. You will definitely walk away with some great deals.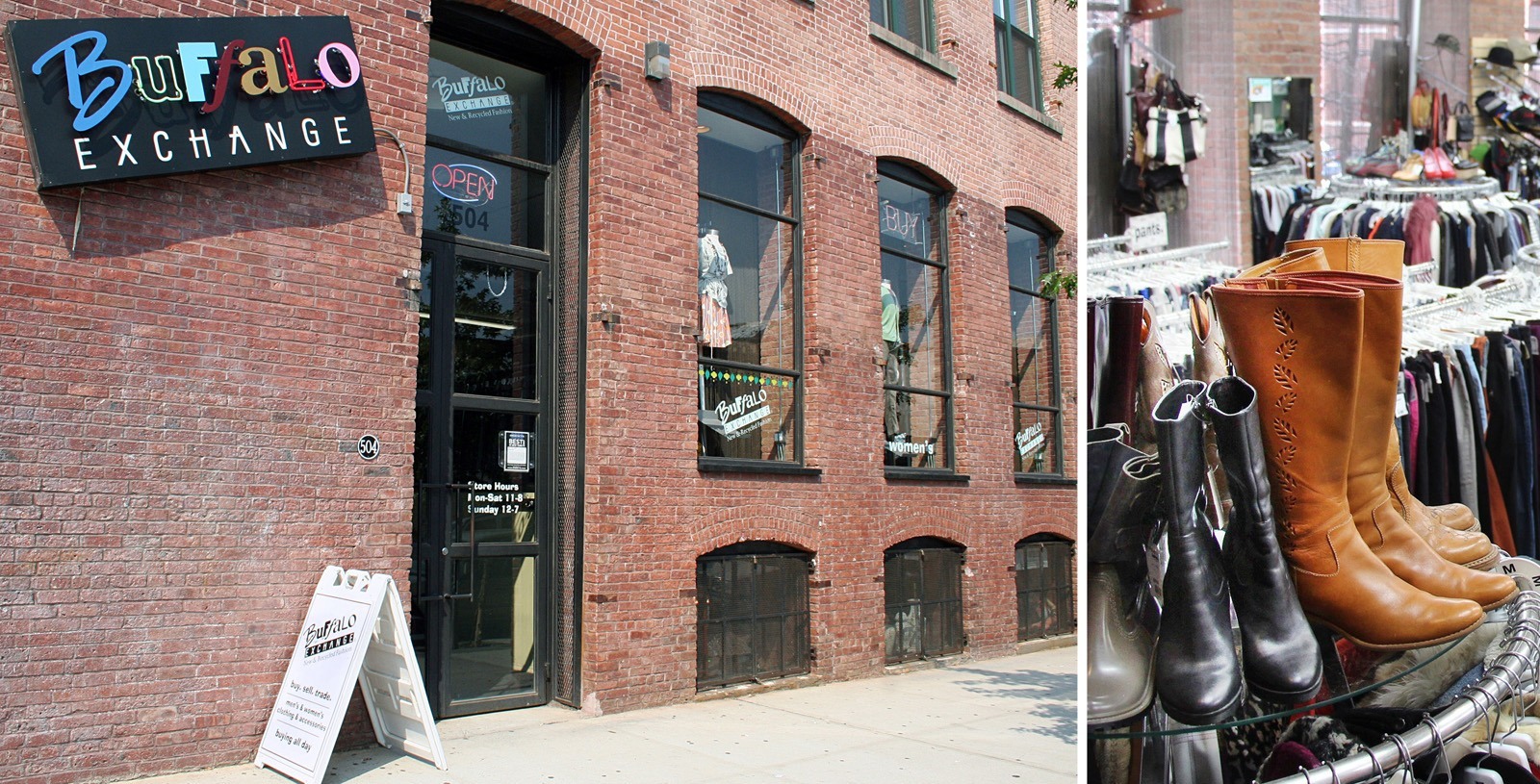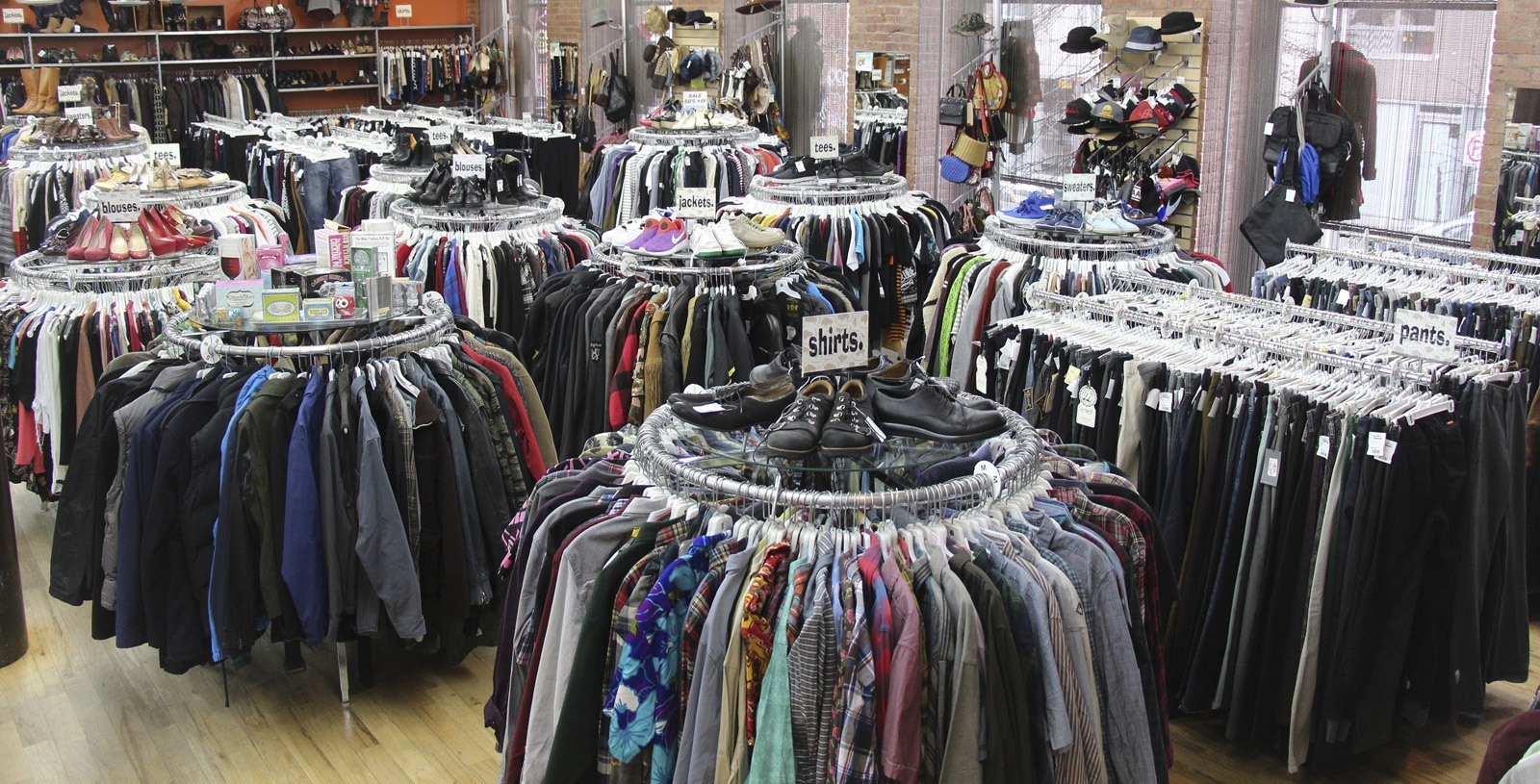 When you're in New York, you can't skip out on brunch. Sweet Chick (164 Bedford Avenue) serves really good drinks and offers everything from chicken and waffles to buttermilk pancakes, and of course mac and cheese. Try the drink Queen of New York, containing fresh strawberries, sparkling rose, and cognac. They also have a place on the Lower East Side, which is really nice.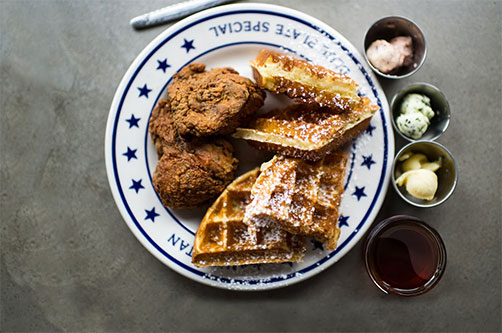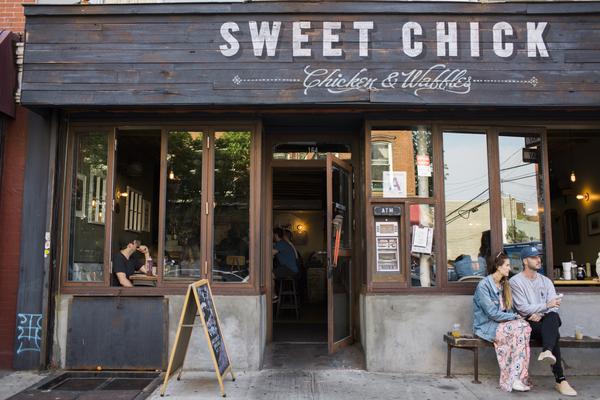 As mentioned before, Williamsburg is the perfect place for barhopping and clubbing. This area really comes to life during the summer. Freehold (45 S 3rd Street) is the place to go to for all of your needs. It offers all different kind of events and has a big outdoor patio, which is really popular. It is guaranteed to give you the real Brooklyn feel!
One thing I love about Brooklyn is the chill and laidback atmosphere. For that, I know two bars that fit right into that description. I really think you need to visit. The first one is called The Woods. They are known for their cheap drinks and if you get hungry while partying you can step outside to their outdoor patio and buy tacos from their food truck. After that, you should continue your night towards Bembe. This venue is small and intimate. They play everything from salsa, kuduro, dancehall and global beats. Go to their website to check out their weekly calendar. Last time I was there a guy played the drums to the beats. He had everybody dancing and sweating for hours. If you like to dance, this is the place to go to!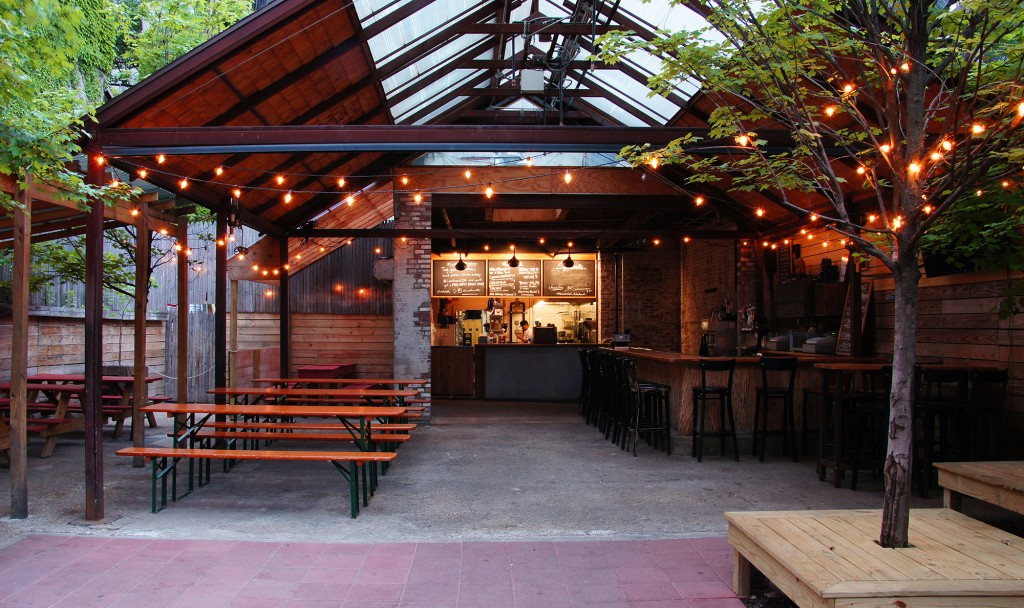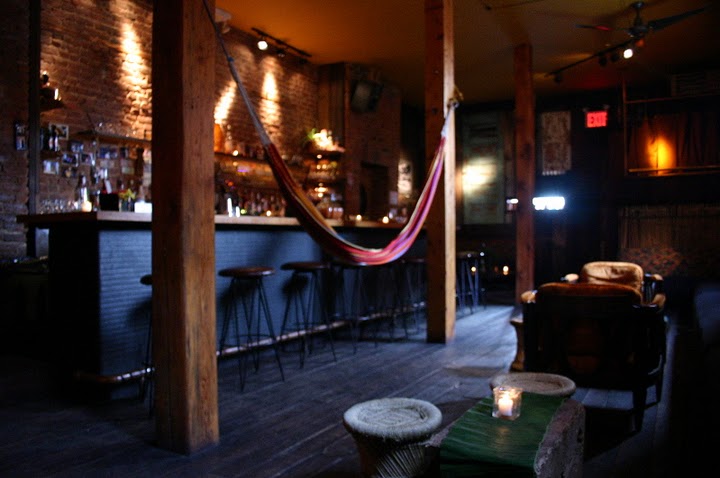 Dumbo/Brooklyn Heights
Are you looking to take some amazing photos of New York? Jump on the F train and get off at York Street and walk towards Washington Street. Here you will find a lot of people snapping selfies with the Manhattan Bridge in the background.
For more pictures and stunning views of Manhattan, walk towards Brooklyn Bridge Park and Brooklyn Promenade. You will see people running and doing all kinds of sports here. It's a really nice place to come to on a Sunday for chilling or being active if you prefer that. Brooklyn Heights has some of the coziest neighborhoods. Real brownstone buildings and small cozy coffee shops.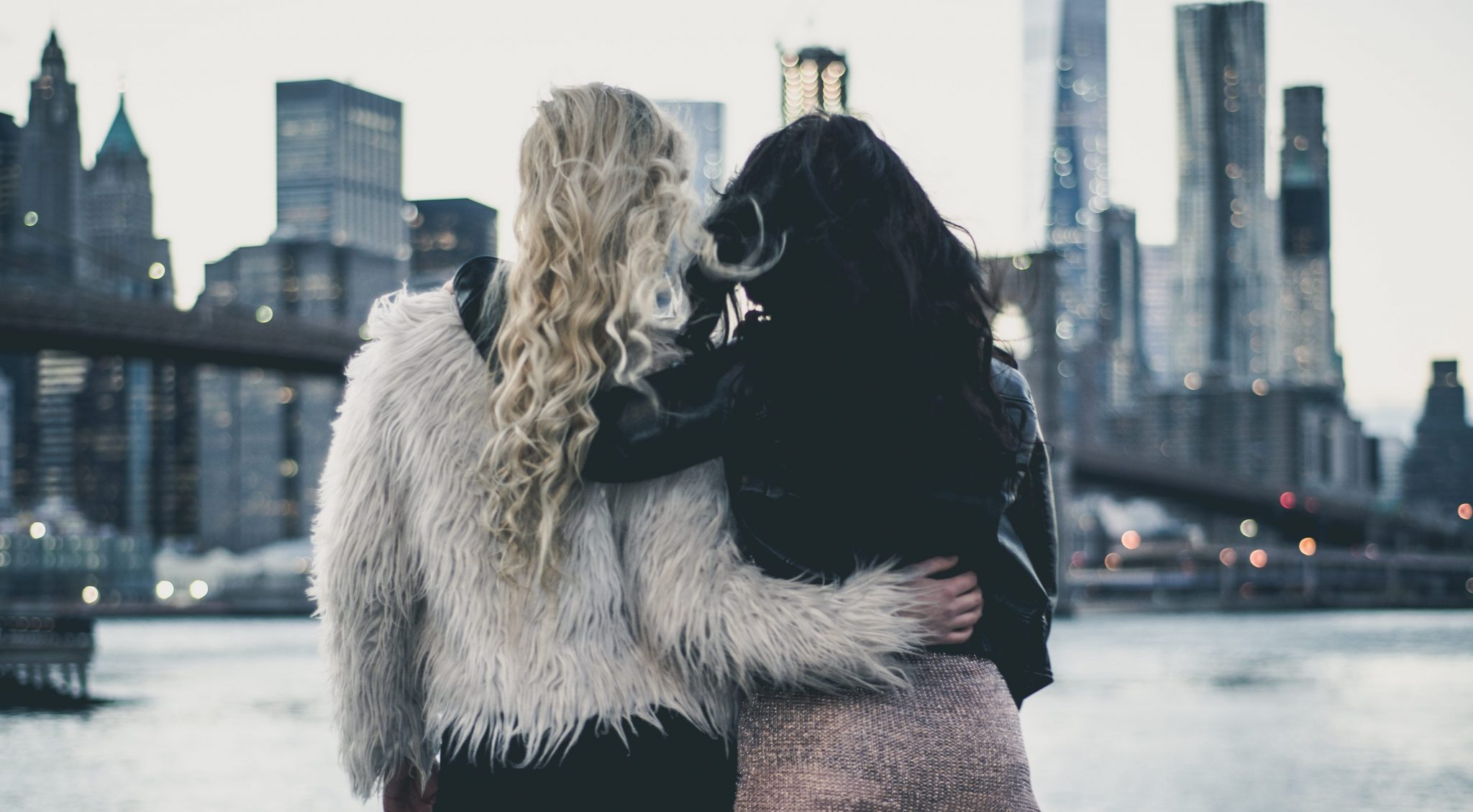 In Brooklyn Heights, you can also find the new luxury Hotel called 1 Hotel Brooklyn Bridge (60 Furman St) It's rooftop opened up earlier this year and has since then been an instant hit. Who doesn't want to come for pool parties with the Manhattan skyline and Brooklyn Bridge as the backdrop? Take the elevator to the top floor and snap some amazing photos here as well. The price for a double room is around $680. It's a bit expensive but totally worth it…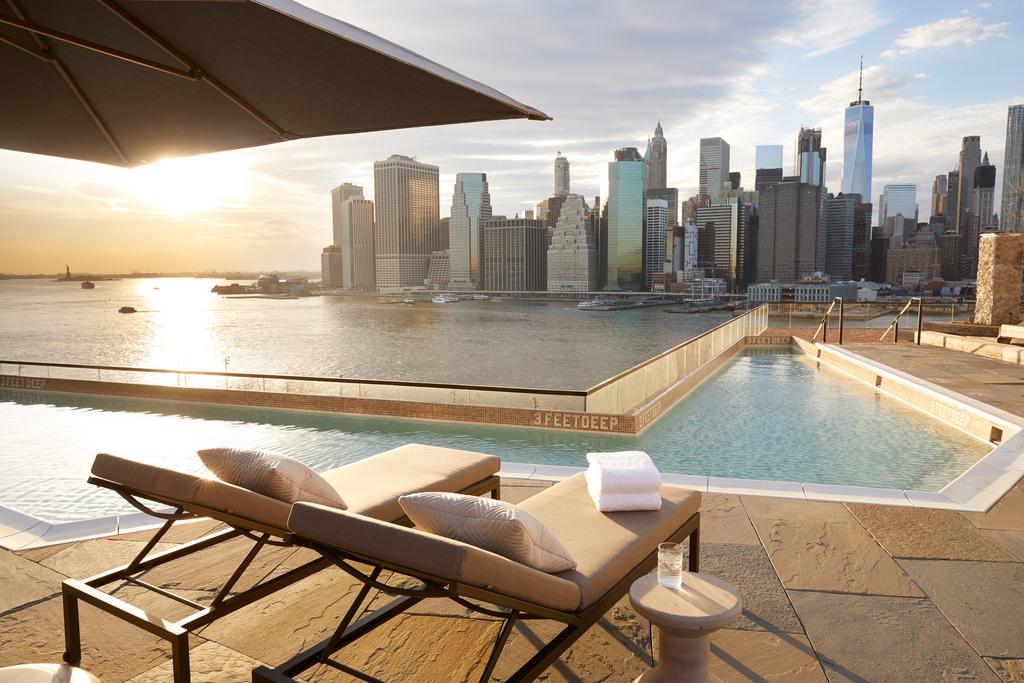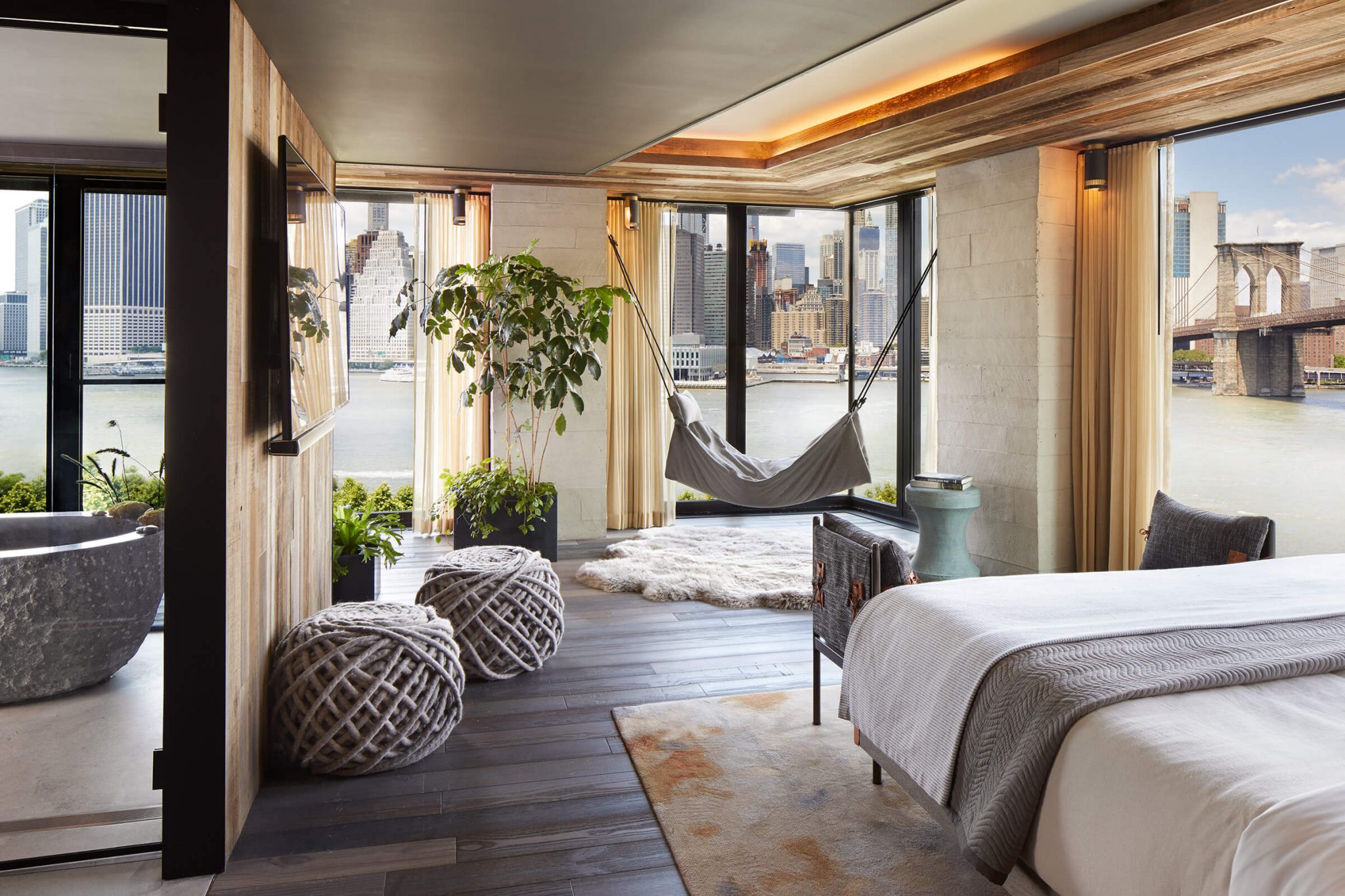 Downtown Brooklyn/Park Slope/Fort Green
If you want to spend a day shopping you don't have to go all the way to Manhattan. The area around Atlantic Avenue and Barclays Center offers some really good shopping. If you want to watch some basketball, Barclays center is the home arena for Brooklyn Nets as well as the New York Islanders that play in the National Hockey League. Barclay Center have a lot of music concerts as well.
My favorite street for shopping in Downtown Brooklyn is Fulton Street. I usually take the subway to Hoyt Street or DeKalb Avenue. They have everything from H&M, Nordstrom Racks, Century 21 and Macys.
When I need to recharge my battery I always end up at Juniors (386 Flatbush Avenue). They are known for their amazing cheesecakes. But the fact that they serve breakfast and brunch food all day long here makes it one of my favorite spots. They have one restaurant at 45th St and one at 49th St in Manhattan as well.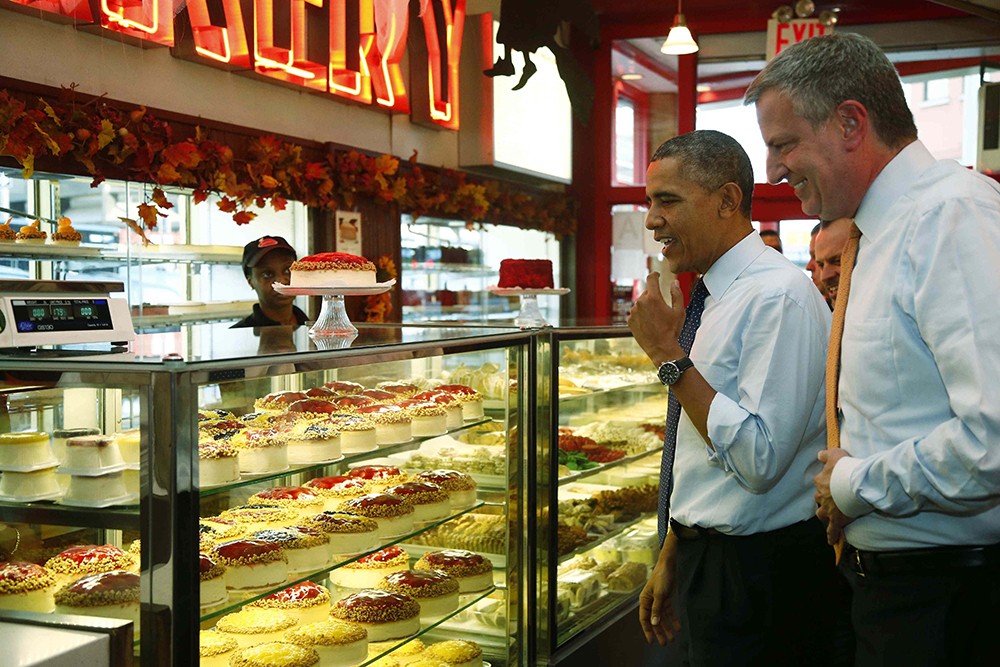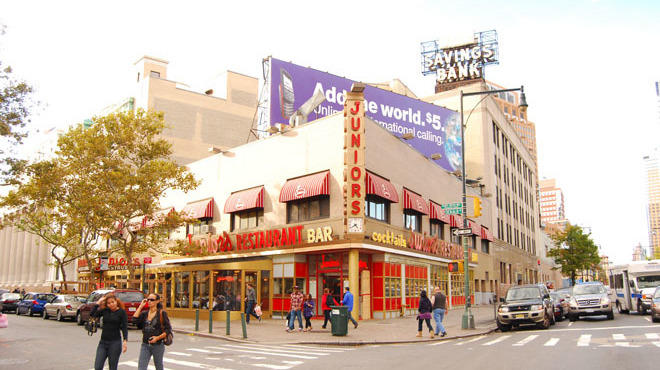 When it comes to burgers and fast food, many people like Five Guys burgers, but I think that Shake Shack is the ultimate winner. Their chocolate milkshake tastes like a chocolate lovers dream. And don't forget to order some cheesy bacon fries on your burger. They have one restaurant at 409 Fulton Street and one at 170 Flatbush Avenue.

If you walk on Flatbush Avenue from Barclays Center, you'll find many great restaurants. Piquant (259 Flatbush Avenue) offers a modern twist to the American southwest cuisine. They have a really nice outdoor seating available during summertime. I like to go here for their weekend brunch between 10 a.m. to 3.30 p.m. If you pay $12, you get unlimited Mimosas, Bloody Mary's or Sangria for 1 1/2 hour. Perfect place to have a birthday brunch at! A brunch here costs around $20. Across the street from Piquant can you find another great brunch place called Woodland. Be sure to check it out as well!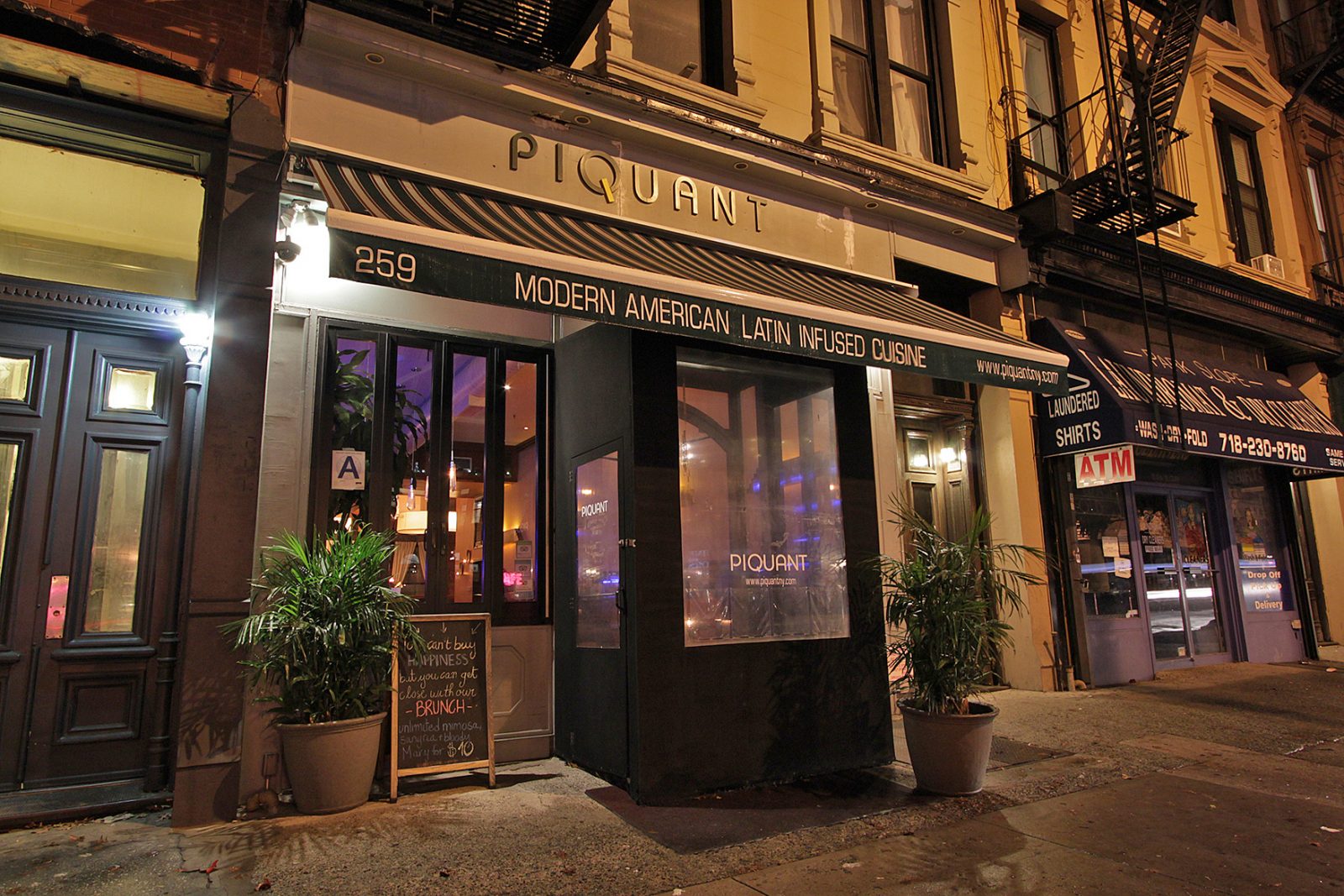 Now, get on the Train and go out and explore Brooklyn, I promise you will love it!