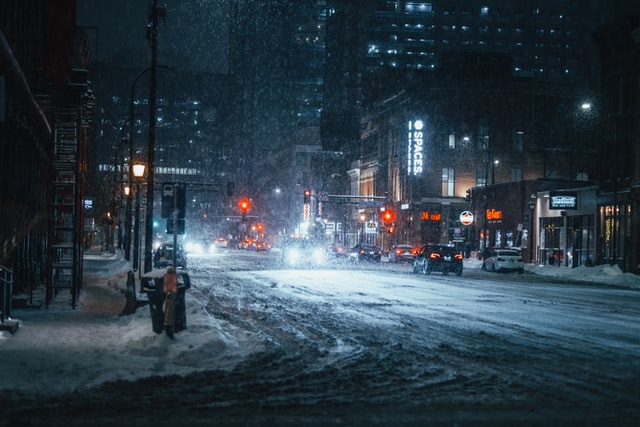 The dark and cold winter season in Sweden means that a lot of Swedes tend to stay indoors during their coldest months. So who better to turn to for inspiration if you are feeling bored at home?
Below we've listed a few past-time pleasures of the Scandinavians:
Film marathons
Swedes do love their indoor traditions during winter and one of the most popular is to rewatch classic film series, and often during one long sitting. Among these, we find the magical 'Harry Potter'-movies, 'The Lord of the Rings', 'Star Wars', and other franchises produced by Disney.
It is also trendy to rewatch Swedish film classics such as the four-time Oscar-winning drama 'Fanny and Alexander', by the great director Ingmar Bergman and the iconic comedy 'Snowroller' by Lasse Åberg. When Swedes make an exception to leave home during the winter period, they are likely to go to the cinema. In short, they love movies!
Sports hysteria
In Sweden, for as long as we can remember, there has been a great interest in sports and this tends to skyrocket during the time of year when they spend the most time indoors.
During this period large sporting events such as the seasonal sports kick-off for skiing and ice hockey take place. Likewise, the decisive period in English soccer usually begins from the middle of December to January. This of course attracts a great deal of interest because of the Premier League's gigantic following in Sweden.
Online games
In the digital age we live in today, most people turn to their mobiles and computers to spend time. These are often online games, with everything from team-based action games like counterstrike to slot games. Regarding the latter, there are now countless gaming sites to turn to that do not even require registration. Websites like Casinobonusar offers gaming without having to register for accounts. Scandinavia has some of the biggest gaming nations in the world, and with the amount of time they spend indoors, maybe that isn't so strange?
Mysa
'Mysa' is the Swedish word for cuddle, and Swedes love to 'mysa'.
After a long day at work or in the cold, Swedes will typically grab a blanket on the couch, light candles, grab some candy and sit down in front of a movie with a loved one.
In addition to fredagsmys, gaming, countless film marathons, and long sessions in front of sports broadcasts, there are many other activities that are trending in Sweden during the winter. When it is dark for most of the days, Swedes love to light up the home with cozy decor. They also spend a large amount of time baking, reading blogs, and planning plenty of activities for the upcoming summer.