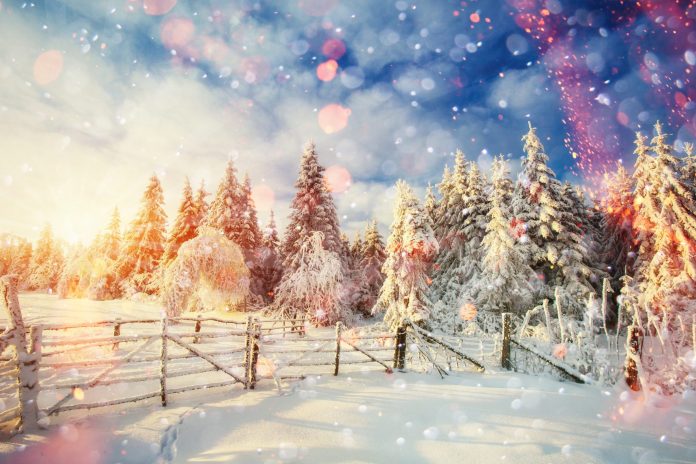 Swedish winters are known to be biting cold, dark the larger part of the day with heaps of snow and ice as far as the eye can see. Even though waking up when it's dark and having to deal with frozen car windows in the morning can be gruesome – there's so much more to Swedish winters than that!
With the sun out reflecting on the snow, it looks like it's glittering. The dark and cold outside are perfect excuses for cuddling up inside watching your favorite show, or going out and enjoying a cup of hot chocolate in the beautifully lit towns, or the Winter Wonderland landscape of the suburbs.
We at Swedes in the States took to Instagram to prove that even though it's very dark and very cold during Swedish winters, it's probably also one of the most beautiful things you can see. Here are 14 pictures to prove that the real winter wonderland exists. Enjoy!
https://www.instagram.com/p/Bc8JGj6hVjP/
Who's down for ice skating and some hot chocolate in the capital?
https://www.instagram.com/p/Bc8NThPF0mA/
Or just taking a walk around a pretty lake like this one.
https://www.instagram.com/p/Bce72uUBUEX/
Cross-country skiing is a very popular outdoor activity during Sweden's winter months, and who wouldn't want to get some exercise in, if doing so looks like this?
https://www.instagram.com/p/Bc16eszAe0w/
If you're traveling on the road in the northern parts of Sweden, you'll have to watch out for pedestrians crossing the road. Both two-legged and four-legged.
https://www.instagram.com/p/Bc-BjT9HefC/
You don't need palm trees and blue skies to get that perfect Instagram shot.
https://www.instagram.com/p/Bc9vgG_FFga/
Although it can sometimes be tiresome to live in constant darkness during the winter, sparkling lights and creations like this one certainly makes up for it.
https://www.instagram.com/p/BcAmKaJlfId/
One of the most common flora in Sweden is the fir tree, which as you can tell, looks especially beautiful covered in snow.
https://www.instagram.com/p/Bc-FrWFHsxS/
The Christmas market in Gamla Stan, Stockholm has traditions going back to the 1300-hundreds (yes, Stockholm's old city is really old) Not only is it extremely beautiful walking around here during the winter, but the place also breathes so much history. Here you can buy glögg, våfflor, cured meats such as moose and boar and other tasty things…
https://www.instagram.com/p/BcURV6qAAnj/
This looks like the perfect place to take your spark (kick-sled) on a morning ride.
https://www.instagram.com/p/Bc7rP7Pn5ft/
Whoever had to stack those lumbers, obviously had a very nice view while doing so.
https://www.instagram.com/p/BczZuyGBoHS/
@Kalvsvede_humle_o_hereford writes that "the girls often prefer to be outside rather than inside, which is easy to understand on a day like this!". Girls, we completely understand. (The girls being the cows. Yup, Swedes are said to have the happiest cows in the world).
https://www.instagram.com/p/Bc2k9X4heFK/
Residents of the northern parts of Sweden are blessed with getting views like this quite often during the months of December to February.
https://www.instagram.com/p/Bc9BTpzBOiA/
While the northern lights are magnificent, views like these are pretty spectacular as well.
https://www.instagram.com/p/Bc-CQxgFBT2/?taken-by=saarapho
Many Scandinavians go on ski vacations during the Wintertime, which means staying in a cozy cabin in the woods and driving around on a snowmobile instead of a car.
https://www.instagram.com/p/Bc9J6WFBwzO/
This beautiful church, designed by Kent Karlsson, is a reflective church covered in broken glass located outside of Umeå, northern Sweden. Winter wedding, anyone?
Do you have pictures showcasing just how beautiful the Swedish winters are? Tag us on Instagram using the hashtag #swedesinthestates on Instagram. And follow us here.
This article was originally published on December 23, 2017