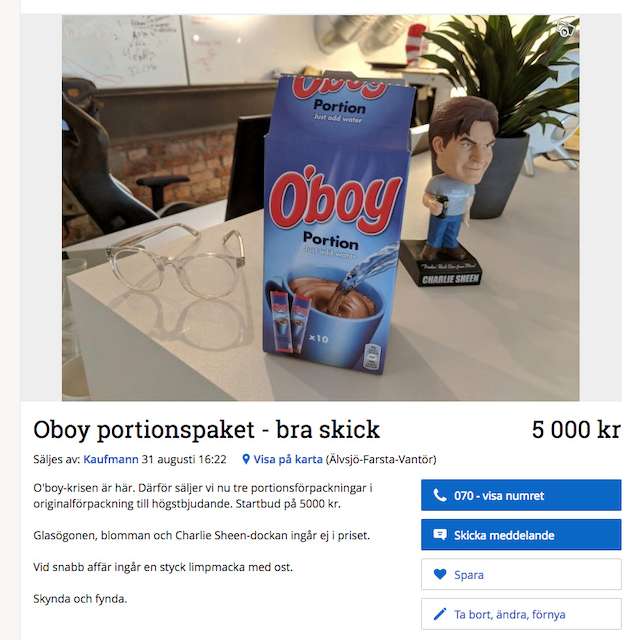 Severe disappointment awaits anyone planning to enjoy some of the Swedish classic, O'boy chocolate milk, this weekend. There's an O'boy powder shortage throughout the country.
Sad readers of Aftonbladet and Expressen have been sending in pictures of empty shelves at grocery stores all around the country, and Aftonbladet has reportedly found several ads on Blocket (Swedish version of Ebay) selling the chocolate delicacy for several thousand Swedish krona (around $100-500).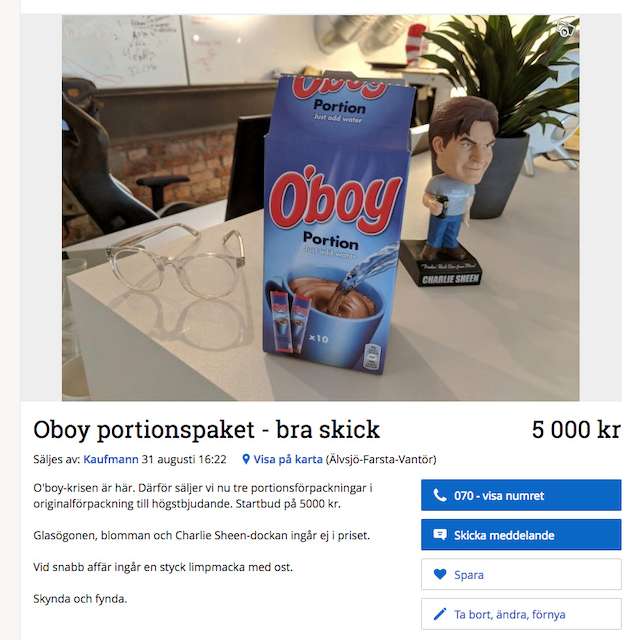 Klaus-Peter Beiersdorf from Stockholm decided to jokingly put up an ad offering 3 packages of single-use Oboy with a starting bid at $550. "I did it as a joke," he said in an interview with Expressen. He also mentioned that he, to his surprise, got an offer of $500 for the three packages. "If someone seriously gives me $550, I'll definitely sell it. You can get some easy cash now that people are desperate after the valuable brown gold."
According to Celin Huseby, Nordic Communication Director at Mondelez, the production was halted because of their new production line, and as soon as it's up and running again, the distribution will get back to normal. Currently, there's been no updates on when this will happen.
If you want to get your hands on some of this Swedish, brown gold, you can get in on Amazon for $15, which seems to be a bargain!