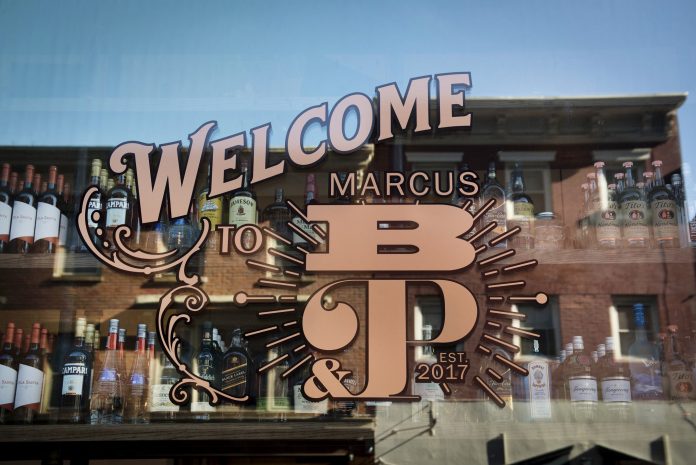 Making our way up I-95 through the grinding Thanksgiving Day traffic, we are soothed by a familiar voice on the radio, ruminating about Swedish meatballs and Jansson's Temptation. After two days of turkey in New Jersey, it was time for something different. We couldn't think of anywhere else but Marcus Samuelsson's newest restaurant in Newark.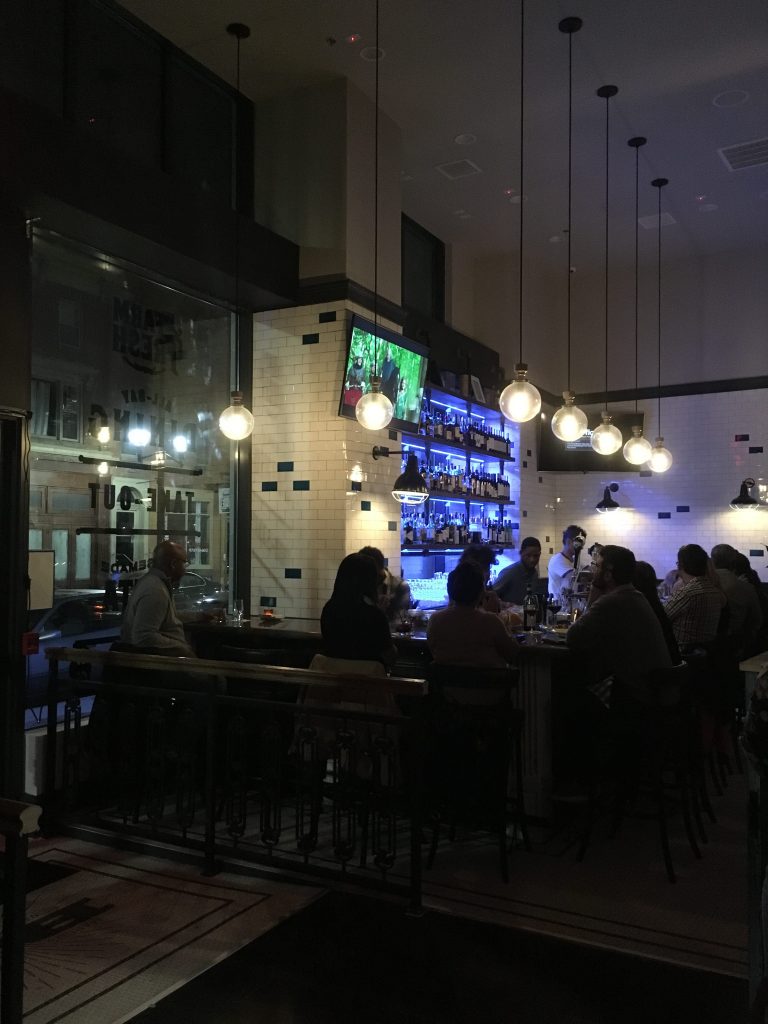 Despite its location just minutes away by train from Manhattan and boasting one of America's busiest international airports, Newark struggles with its reputation and the city is determined to shed its negative connotations, from the years of political corruption it suffered to alarmingly high crime and poverty levels.
If Samuelsson's bright new bistro is anything to go by, exciting times are on the way for the Garden State's most populous community. 
Marcus B&P opened in mid-November in the heart of Newark's downtown, on a beautiful street lined with old brick buildings, in a once-bustling department store that had sat vacant for decades. The restaurant is surprisingly small and cozy. I can't decide if the white and blue checkered napkins are supposed to look Southern or Swedish. It doesn't matter. It feels chic and homely at once. My husband and I, and our two friends are quickly at ease.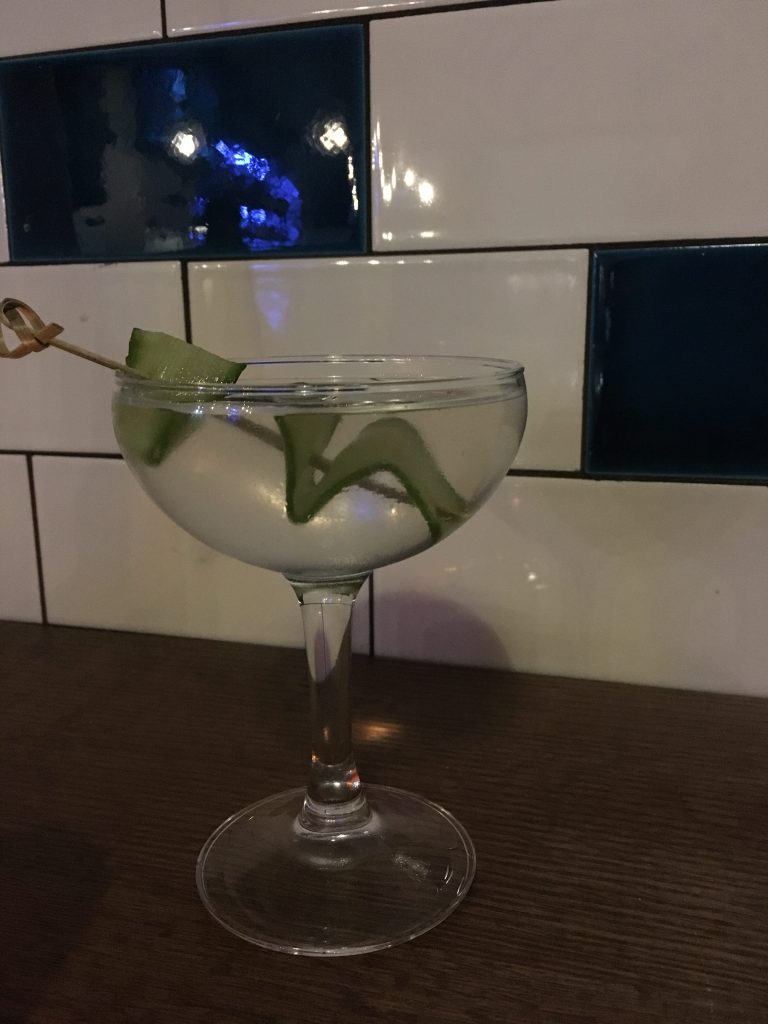 Then there is the feeling of coolness that comes with the first sip of the bar's cucumber dill vermouth, prepared ahead of time in a pressurized canister. The drink is mixed with gin and lemon tincture, garnished with a squiggly cucumber on a stick, making The Gateway the standout of the cocktail menu. Two New Jersey microbrews nicely round out the beer selection.
BP, or back pocket, is a play on words derived from the literal translation of the Swedish "bak-ficka". A fancy restaurant's "back pocket" means walk-ins aren't sneered at. Au contraire, they're welcomed. Think Daniel Boulod's DGBG.
Conceptually, the cuisine is a jumbled amalgamation. Offerings include passable chicken and waffles, a delightfully subtle fluke crudo and everything from steak frites to shrimp and grits. If there is a unifying thread, it's perhaps the wonderfully simple category of "good food" – dishes that aim to please, made with the best ingredients.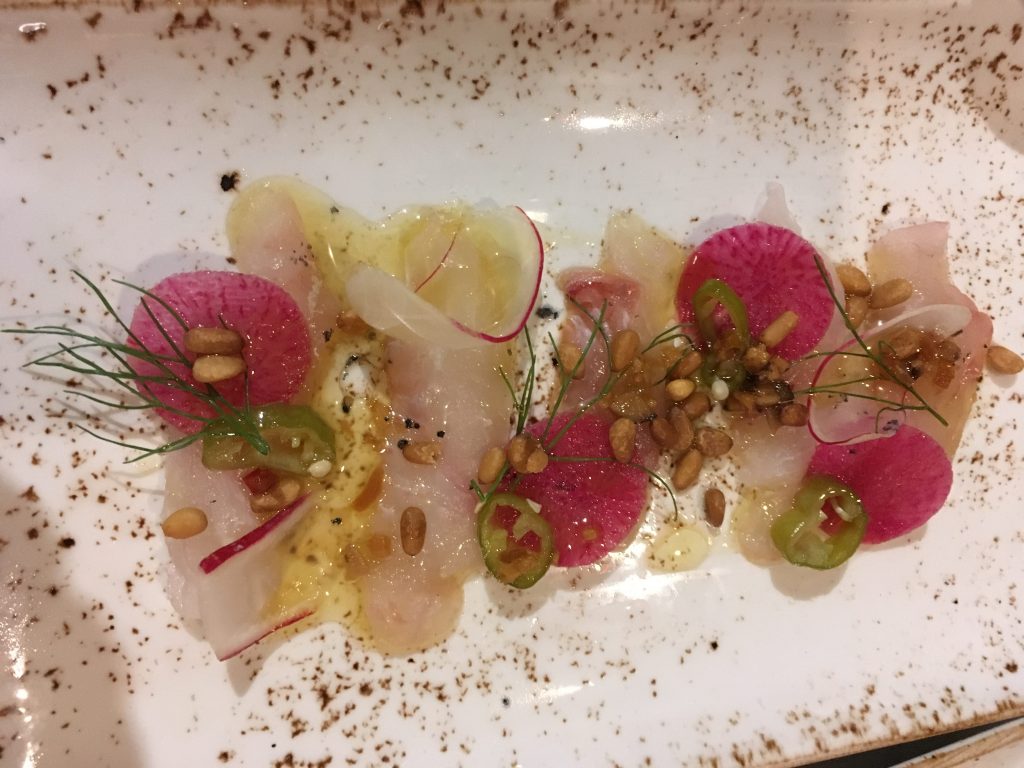 The cornbread came perfectly moist, with ample butter and honey. The glorious, giant Tomahawk steak was beautifully presented and cut straight from the bone. Doughnuts and ice cream formed a fine finish. 
The wine list lacked some magic and might have benefited from some more adventurous pairings. Still, at $27 a carafe, the Malbec offered decent value.
Marcus B&P strives to be a lynchpin in Newark's gamut of new offerings. It employs chefs and staff from the area, and the enthusiastic staff speaks proudly about the larger social mission of their restaurant. One bartender even jokes: "We're supposed to save Newark."
Early days are notorious for nervousness, and there was plenty during our visit. The hosts seemed intent on giving us minute-to-minute updates on the status of our table. Our appetizers didn't arrive until after the steak. Minor complaints: Their palpable excitement over being a part of something new and exciting for their city was infectious.
Dinner:
Cocktails: $12
Appetizers: $8-$13
Mains: $20-$30
Soft Opening
Monday-Friday
Lunch 11am-3pm
Dinner 5pm-11pm
Happy Hour Starting Weds
3PM-6PM
Saturday-Sunday
Dinner 5pm-11pm
Marcus B&P
973-645-0004
56 Halsey St
Newark, NJ 07102
info@marcusbpnewark.com