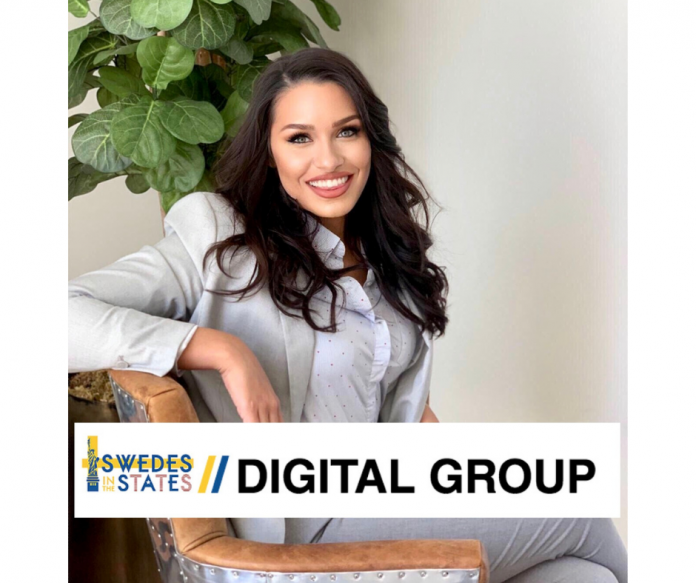 LOS ANGELES, CA – Swedes in the States launches sister company, SITS Digital Group.
Swedes in the States was founded in 2017 with the mission of providing news, events, guides, and information for and about Nordic communities in the United States.
Since our initial launch in 2017, we have grown from a small website to having around 35,000 visitors per month and a social media outreach of close to 300,000 impressions per month. Our team members, based across the United States, are dedicated to delivering content, planning events, and keeping up to date with anything connected to the Nordics, in the United States.  Today, we can proudly call ourselves the go-to platform for Nordic news and events in the U.S.
The Swedes in the States expansion is nowhere close to slowing down.
With the main objective to assist Nordic brands already in the U.S., or interested in expanding into the U.S. market, with their Digital Strategies and Online Marketing efforts, we are launching the Digital Marketing Agency: SITS Digital Group.
"Launching SITS Digital Group as a collaborative consulting firm is a natural step in the expansion of the brand. Our team, partners, and network have a deep understanding of digital strategies, storytelling and online marketing efforts in both the Nordics and the U.S. Know-how we think ought to be used to help brands looking to expand into either market," says Natalie de Silva Söderberg, Founder and CEO of Swedes in the States.
Natalie Söderberg, will be supported by the advisory of some heavyweight names in the field of marketing and consulting such as Michael Cashman, with years of experience leading consulting teams at both Messina Group and Mavens Consulting, also currently serving as an EIR at VentureScale.
He says, "Swedes in the States has really exceeded our expectations in how they've owned their space. We're excited to offer the powerful asset SITS Digital Group will be for Nordic companies looking to expand into a new and challenging market space. SITS, and the people plugged into their network, truly has been there, done that, and, pulling from these collective experiences and know-how will we think to serve as an excellent guide for others looking to do the same,"
Barry O'Brien, who will be the main representation for SITS Digital Group in Sweden, is a familiar name within the digital marketing and growth hacking community in Stockholm and London. He says, "With the niche market that we have chosen to work with, it is important to have team members on both continents to provide full-on support for our clients," Barry O'Brien says.
Marcus Anzengruber, who started his first Digital Marketing firm at the age of 13, has worked with clients like Netflix and Spotify and is one of the first investors in Amuse together with the tech-savvy,  Will.I.Am. He is also the co-founder of swimwear brand, Elsa & Rose, a Swedish multi-million krona company with extensive experience in influencer marketing, e-commerce and sales.
In addition to a powerful advisory, some members of the Swedes in the States team will be involved in projects for SITS Digital Group, such as Elina Sundqvist, Managing Editor at Swedes in the States since 2017. Elina has a vast experience in social media management and community engagement through her work with LA-based Watson Group and Swedes in the States media.
Interested in learning more about SITS Digital Group? Send us an email at marketing@swedesinthestates.com.