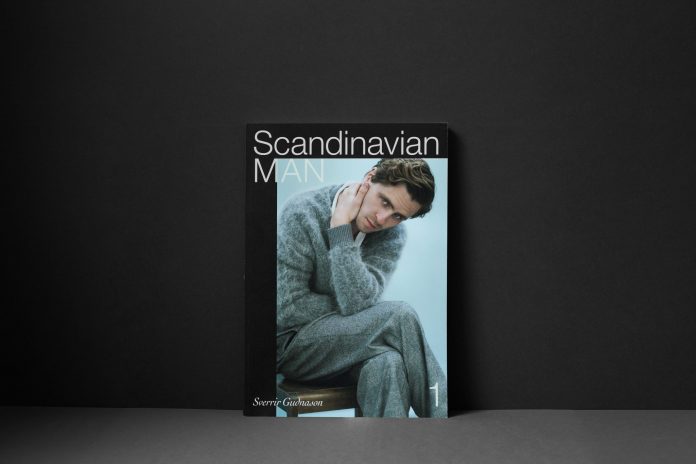 You don't have to be a fan of men's couture, or even a man, to appreciate the newly launched fashion magazine Scandinavian Man. Everything from its creamy thick paper to its outstanding articles and artistic photography screams quality and good values – once you start flipping through its pages, it is very difficult to put down.
The bi-annual magazine, and its online counterpart, were initially created as a platform to launch Scandinavian men's fashion to international buyers and fashion houses, but as the project developed, founders Konrad Olsson and Jonas Bergström got inspired to also share Scandinavian values and introduce the Scandinavian Man as a role model to other men around the world.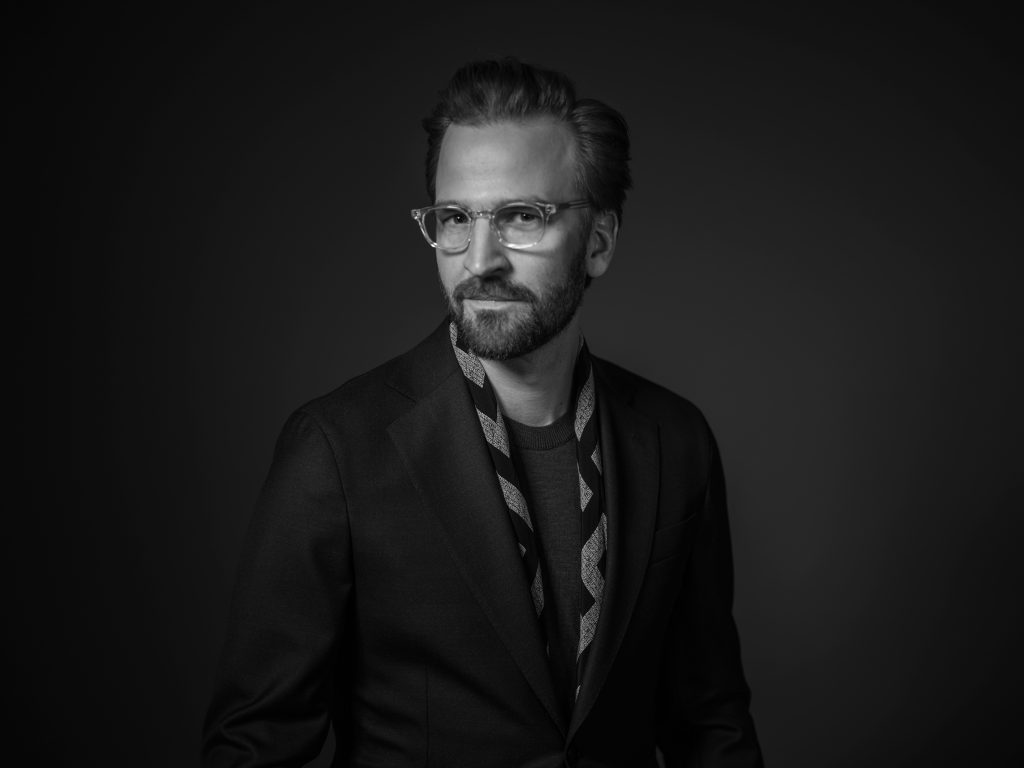 So what exactly is a Scandinavian Man?
""He is the most equal man in the world," editor in chief, Konrad Olsson, explains in an interview with Swedes in the States.  "A Scandinavian Man is someone who not only believes in gender equality, sustainable living and values family – he lives it. It is a character that has been created, of course, but he is based on facts – Scandinavian fathers stay at home with children and sustainability plays a very important role in everyday life for them. There is so much inspiration to get from the Scandinavian culture and its values."
Swedish actor Sverrir Gudnason, seen in a humble pose, graces the cover of the first issue.
"We put a lot of thought into whom to put on the first cover," Konrad says, "since it is defining for a magazine. We wanted to find a personality who could represent the Scandinavian man. Sverrir seemed like a perfect choice because he's launching himself internationally at the same time as the magazine, and, more importantly, because of who he is as a person. He is such a gentle soul," Konrad says about the talented actor, "he has a great humility that fits Scandinavian Man".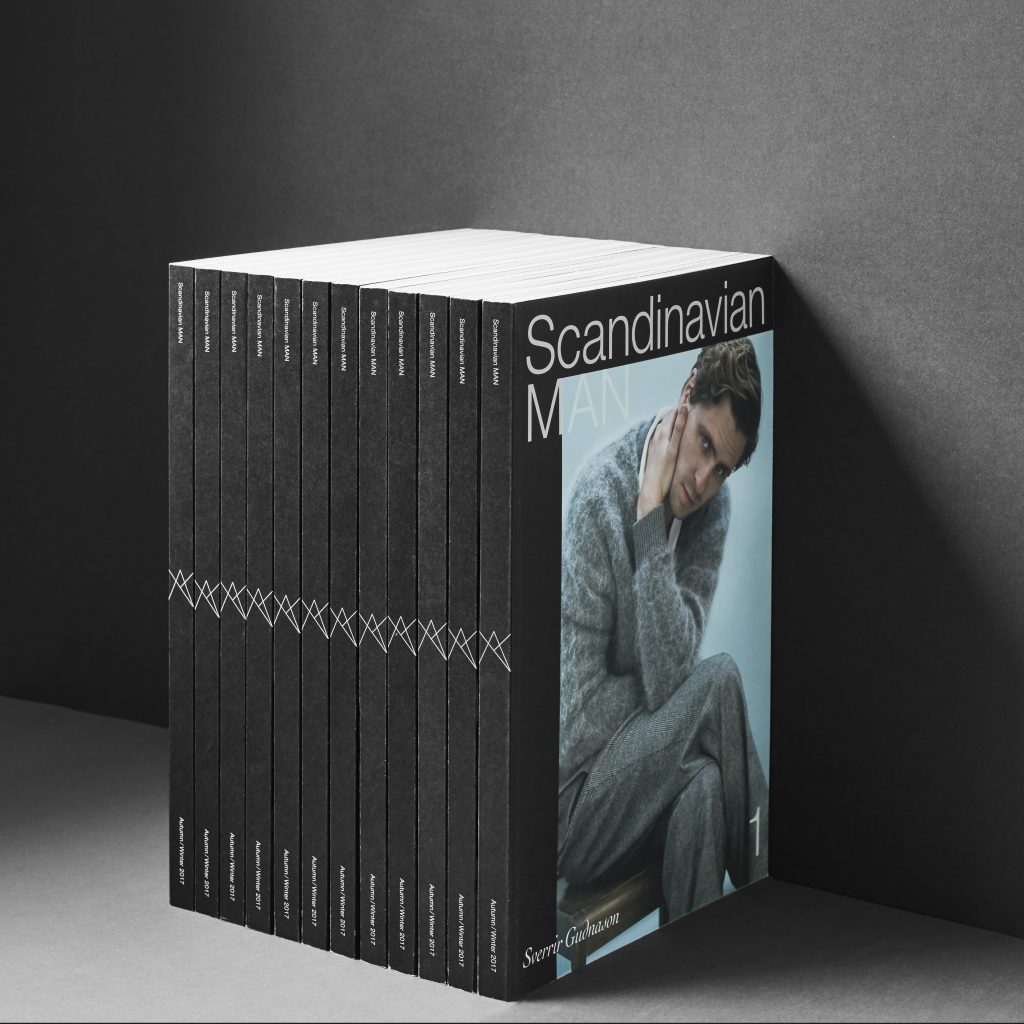 The magazine includes an interview with Sverrir where he shares what it was like to play the role of legendary tennis player Björn Borg in the film "Borg vs McEnroe" (2017), and how he has chosen to put family first during his career as an actor.
The same sentiment is reflected in a rare interview with Søren Sand, who founded Sand Copenhagen with his wife in 1981 and credits their partnership as the key to their huge success.
Other highlights include an article about designer and photographer, Johan Lindeberg, (founder of J.Lindeberg and BLK DNM) who thinks women should take over leadership of the world, an article on the creative duo behind Norwegian Rain, Alexander Helle and T-Michael, as well as a story on Hestra, a family company that has kept the fine craftsmanship of glove-cutting alive generation after generation. Their guide on how to care for leather gloves is a refreshing detour from a consumer world where most things are built to break, and serve as a reminder that if you buy quality products and take care of them, they will last.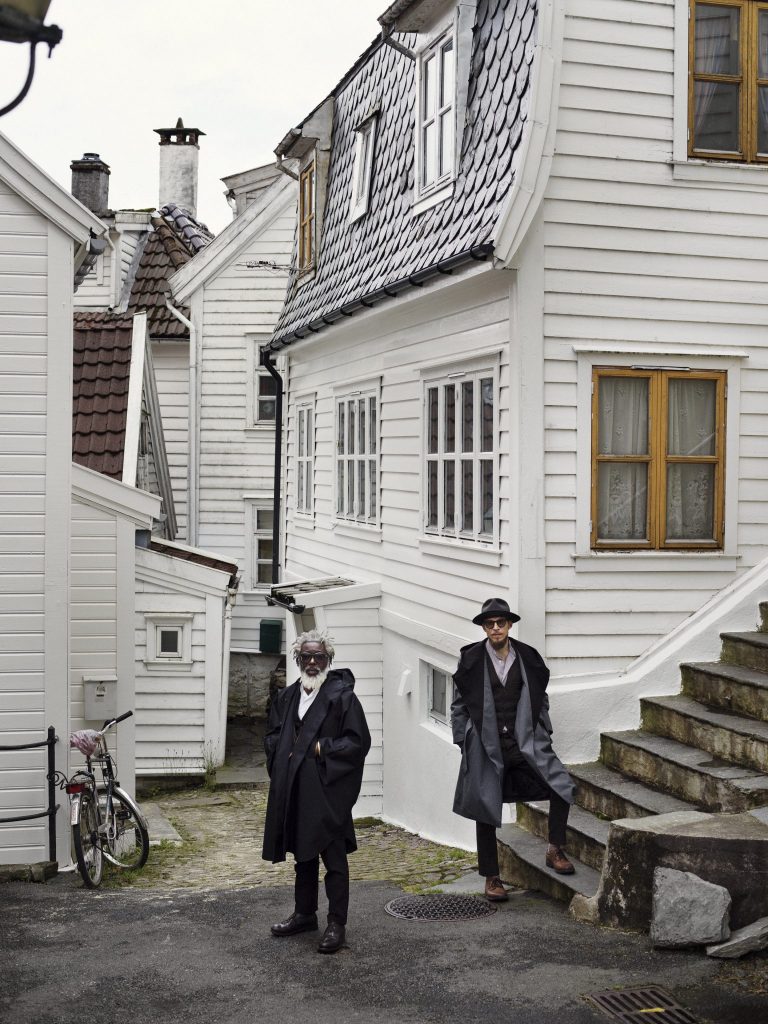 The international launch of Scandinavian Man took place in New York in October this year. During the event they unveiled the exhibition "Present Father", which features famous Scandinavian men and their children photographed by Peter Gehrke.
The magazine held a west coast launch in Los Angeles a month later, at the Sand flagship store on Sunset Blvd.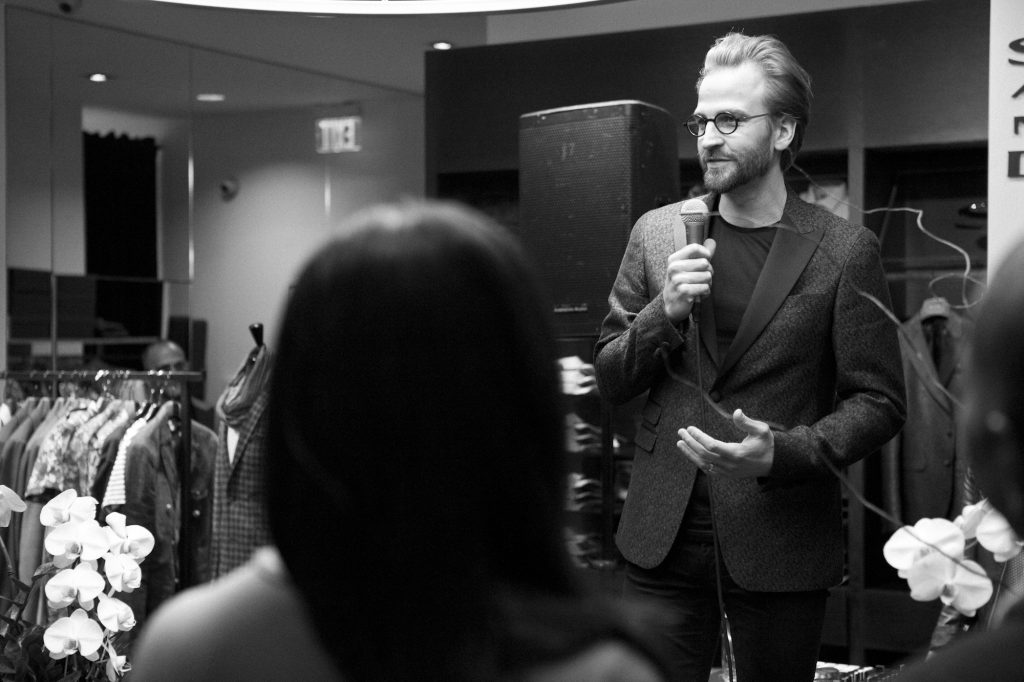 "The magazine has been very well received in the US," Konrad tells us, "especially in the more democratic states where people may be frustrated with the current government, feeling that it is neglecting important issues like equality and environment, whereas Scandinavia is at the other end of the spectrum."
"The main difference between the cultures boils down to the notion of equality and how natural that comes to men in Scandinavia," Konrad continues. "A good example of this is how widespread the #MeToo campaign has become in Sweden. While issues of sexual harassment exists everywhere, the difference is that speaking about equality comes so naturally for people in Sweden, and women feel that they have the platform and the mandate to speak out. This may not be the case as easily in the U.S."
The magazine will be distributed at news stands in all major fashion capitals: New York, L.A., Paris, London and Milan. It can be found online as well, along with weekly newsletters and information about events.
Scandinavian Man also offers weekly radio shows. Don't miss this week's interview with film director Tarik Saleh who, as a true Scandinavian Man, surprised his American colleagues by deciding to take time off for parental leave shortly after winning at the Sundance Film Festival.
For all this, and much more, go to: http://www.scandinavian-man.com/