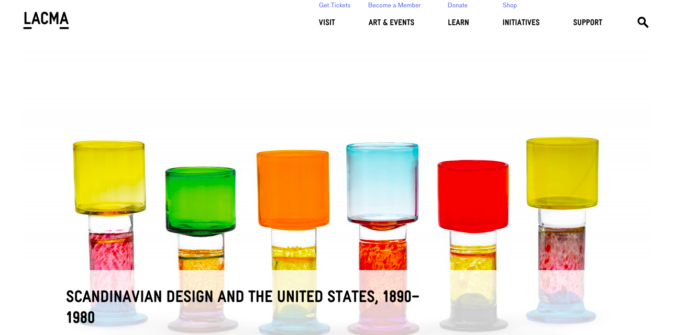 Dates: Oct 9, 2022–Feb 5, 2023
Scandinavian Design and the United States, 1890–1980 is the first exhibition to examine the extensive design exchanges between the United States and the Nordic countries (Denmark, Finland, Iceland, Norway, and Sweden) during the 20th century. Serving as a corrective to the dominant narrative of central European émigrés shaping modern American design culture, the exhibition will present a new international story, featuring accounts of Scandinavian designers who immigrated to the United States; Americans who studied or worked in Nordic countries; the ambitious campaigns to market and export Scandinavian design to American consumers; and the American and Nordic figures who championed sustainable and accessible design practice. Many of the issues considered in the exhibition remain relevant today, including the contributions of immigrants to their adopted societies, the importance of international exchange, critical analysis of cultural myths, and concern about environmental sustainability and accessibility.
Link to LACMA's website: https://www.lacma.org/art/exhibition/scandinavian-design-and-united-states-1890-1980
The exhibition is co-organized by the Los Angeles County Museum of Art and the Milwaukee Art Museum in collaboration with the Nationalmuseum Sweden and the Nasjonalmuseet in Norway.