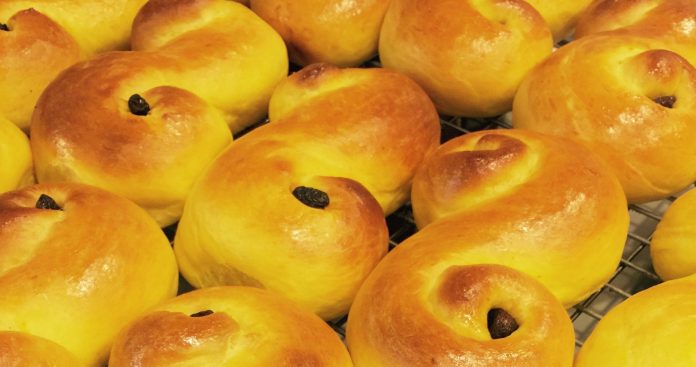 Sweet Kardamom
is the Swedish American baking mother-daughter duo who were lucky enough to interview a while back. If you missed the popular article about them,
you can read it here
.
With the month of December knocking at the door and the first of advent already behind us, it is safe to say that Christmas is upon us. So we decided to share the recipe of a classic Swedish Christmas favorite – Lussebullen, a Swedish saffron bun.
Thank you to Margareta at Sweet Kardamom, who decided to share their recipe with our readers. 'Tis the season!
Sweet Kardamom's Lussebullar
(Preheat oven to 435 Fahrenheit)
2 cups of Whole Milk
2 Tsp Yeast
0.07 Oz. Saffron
7 Oz. of Butter
0.6 Cups of Sugar
3.5 cups All-purpose Flour
1/2 Tsp Salt
Directions

1. Pour the yeast into a bowl. Heat up the milk to warm, do not boil the milk. You want the temperature to feel warm (i.e body temperature). This is to activate the yeast and get the best possible proof. Add the saffron to the milk and pour the mixture into the yeast bowl. Let sit for a few minutes.
2. Add sugar, flour, butter, salt and mix it together, either by machine or by hand for at least 10 minutes.
3. Let the dough proof until it has doubled in size. Let it sit at room temperature and cover with a tablecloth. Depending on humidity and weather, the time may vary from location to location. Be patient, it will be worth it.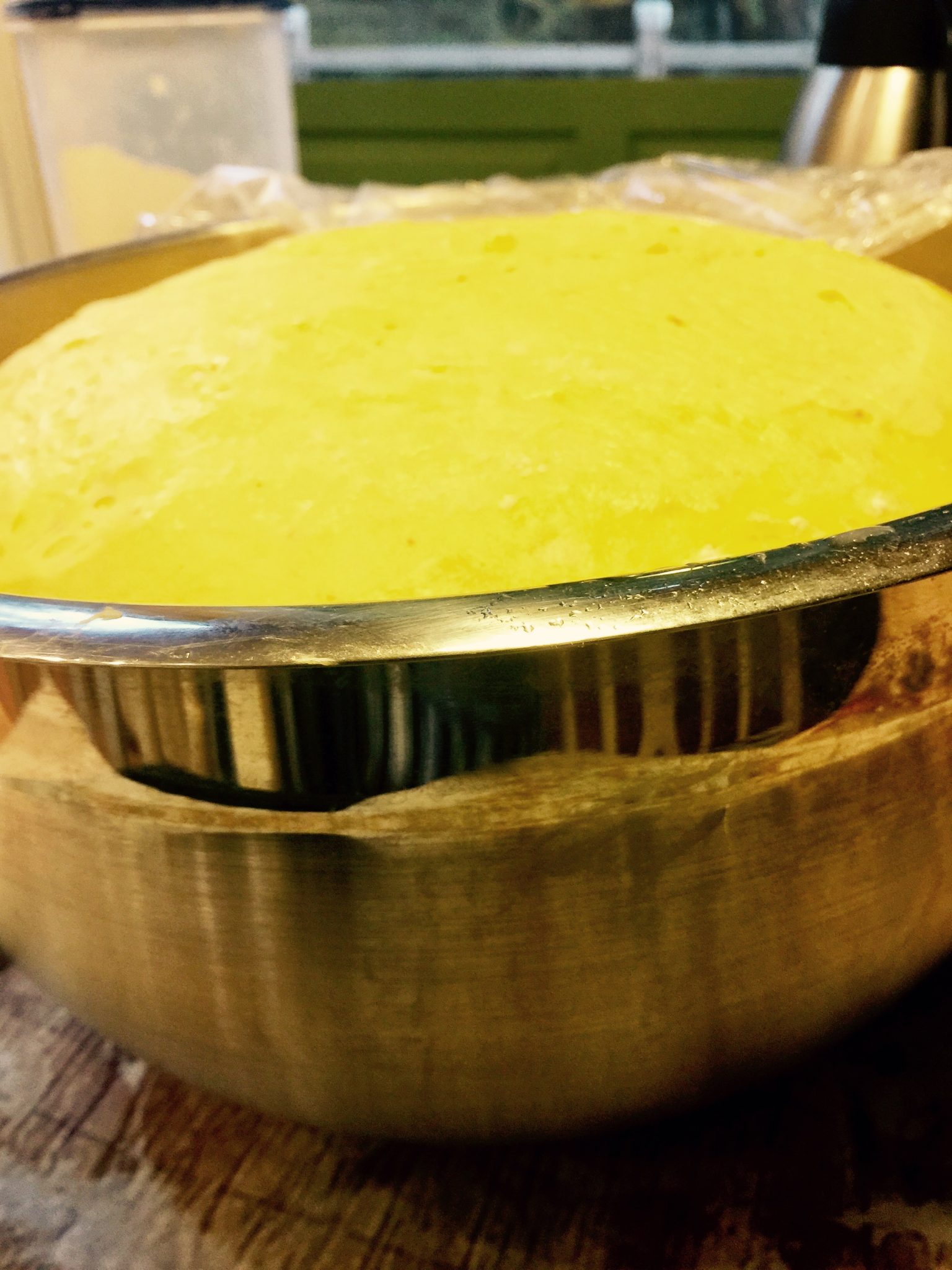 4. When your dough is done proofing, lightly flour your baking table and divide the dough into portions. This is a preference, make as big portions as you want, however, the baking time might be affected the larger the bun is. Sweet Kardamom aims for each portion to be about 2.6 Oz. each.
5. Roll the ball into a long stick form, it should be a little smaller in diameter than a quarter. Take a tip in each hand and roll one of them clockwise, and the other one in the opposite direction until they meet in the middle. They should look like the picture down below. Place your saffron buns on a tray, make sure to put them on parchment paper and spray it so that they don't stick. Let proof a second time until they double in size.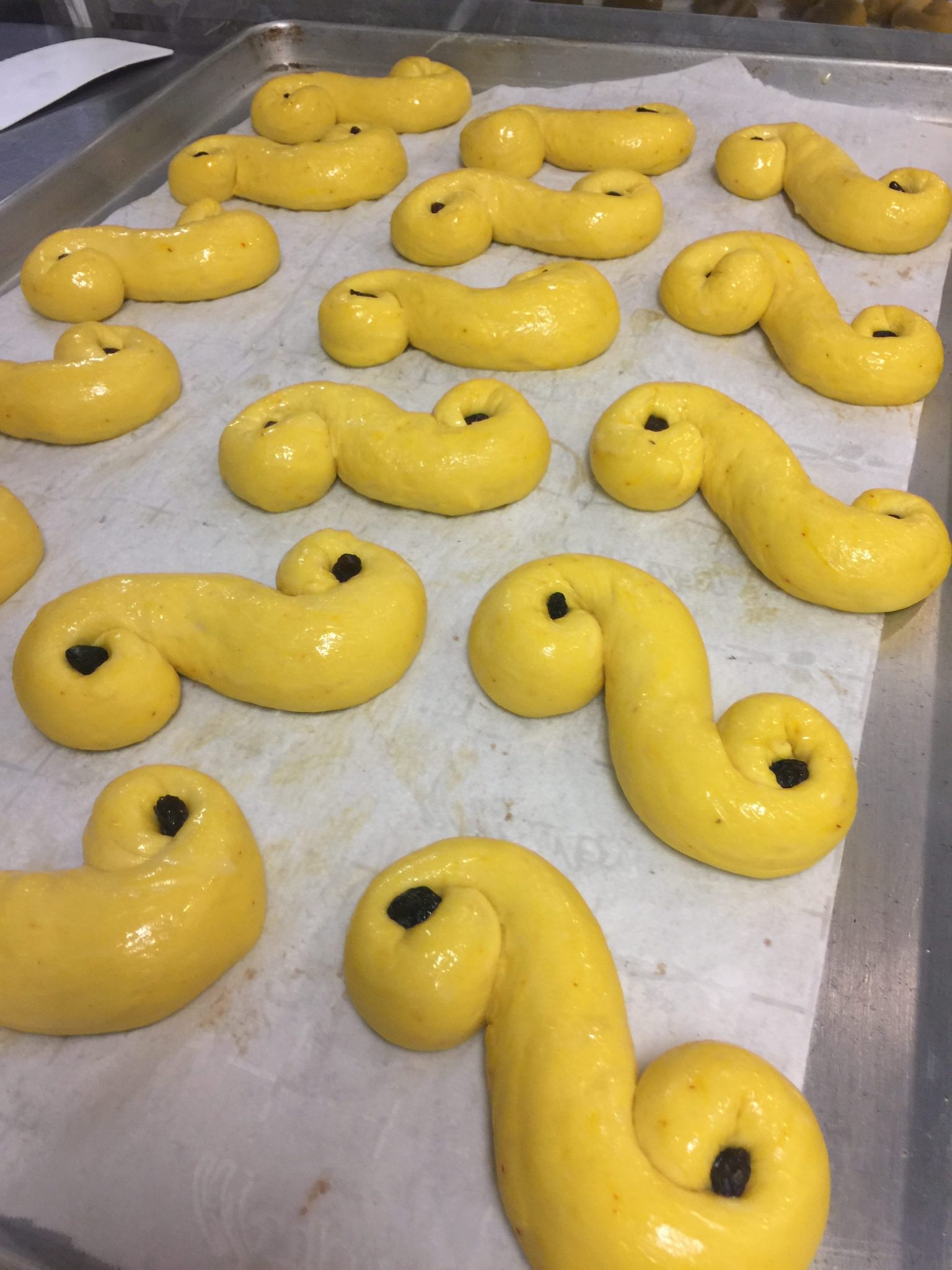 6. Place a raisin in each heel and bake in the oven at 435 Fahrenheit for about 10 minutes. If you have a convection oven make sure to lower the temperature and check on your buns. As we all know, ovens can be different from one another, check on you saffron buns after 8 minutes.
7. While the buns are baking it's time for you to make the syrup. It's fairly simple to make your own. Add equal amounts of water and sugar in a bowl and stir until the sugar has melted.
8. Brush your saffron buns with the syrup as soon as they come out of the oven. This is what will give them a beautiful gloss.  The only thing left to do is to enjoy your very own Swedish Lussebullar!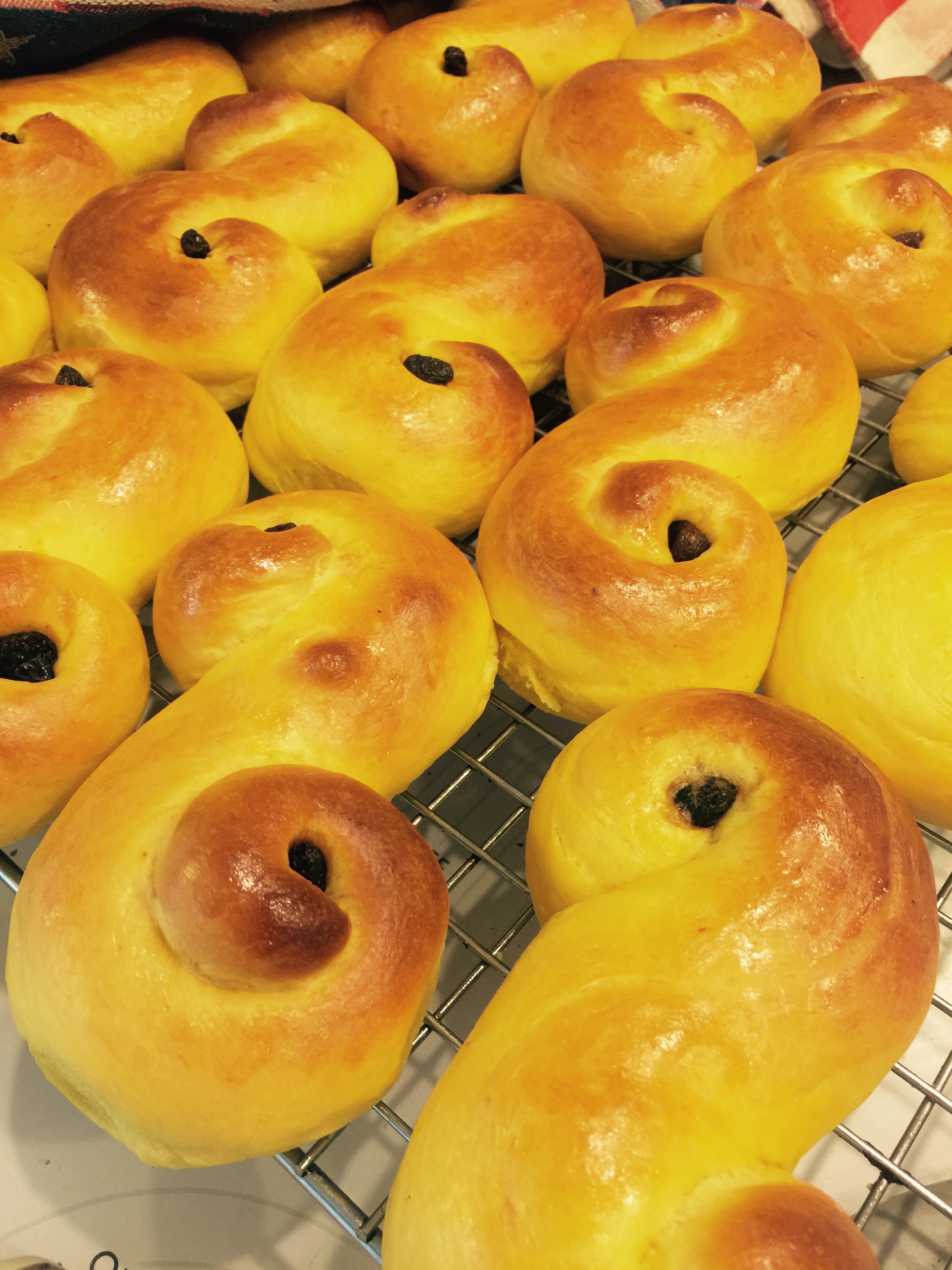 We hope that you enjoyed this recipe and will give it a try. Let us know if you do! We also want to thank Sweet Kardamom for sharing this recipe with us. If you want to learn more about Margareta and her baking goodies make sure to follow her on either Facebook here or on Instagram here.