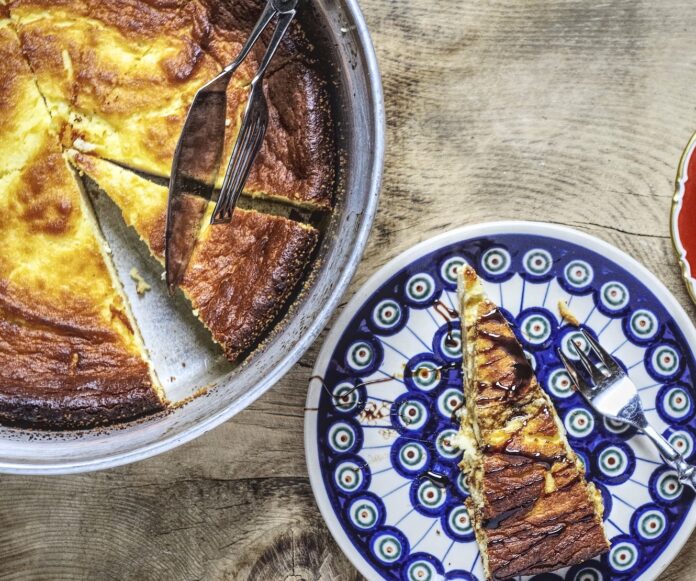 Crayfish season might very well be centered around crayfish and snaps, but there is another Swedish favorite that regularly makes its way to the dinner table during the fall months. Västerbottenpaj!
Västerbotten cheese is a popular Swedish cheese created in Burträsk, Sweden, with the original recipe dating as far back as the 1870s. The recipe was created by accident by the dairymaid, Ulrika Eleonora Lindström. The cheese is aged for around 14 months which gives it a strong taste of, well, cheese. The västerbotten pie is a big favorite among the Swedes, and after trying this recipe, you won't ask why.
Västerbotten cheese is currently unavailable in the United States but a similar cheese can be found at the Swedish candy store BonBonNYC or at Scanspecialities.
The original recipe can be found in Swedish on Ica's website.
The pie dough
Ingredients
1 cup all-purpose flour
1/2 cup graham flour
125 g butter
1 egg
Directions
Set the oven to 200 degrees C / 390 degrees F
Mix the all-purpose flour, graham flour, and butter together.
Add egg to the flour mix and massage into a dough with your hands
Place the dough in a pie form, about 25 cm in diameter, pressing the dough down in an even layer to cover the bottom and the sides of the form. Place in the fridge for about 30 min while you work on the pie filling.
When the pie is done resting in the fridge, take it out and poke holes in the dough with a fork.
Place the pie dough in the oven and bake in the middle of the oven for 10-15 minutes.
Filling
Ingredients
3 eggs
1 cup whipping cream (fat around 27%)
1/2 cup milk
300 g Scandic Priest XO cheese
salt
pepper
Directions
Whip egg, cream, and milk together
Shred the cheese and add to the egg mixture. Season with salt and pepper.
Pour the mixture into the pie crust and bake for 30-40 minutes or till the mixture is solid and has a golden brown color to it.
Enjoy as-is or with sour cream and chives.