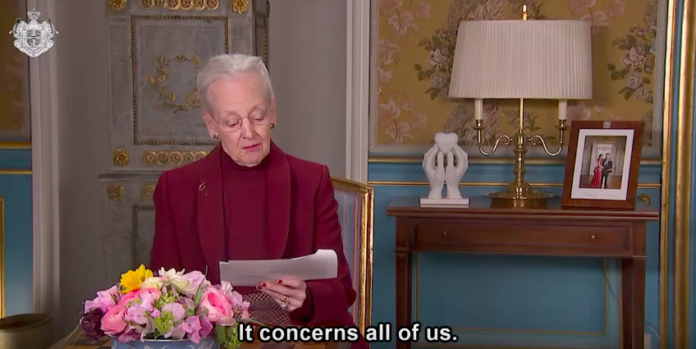 Yesterday, H.R.H Queen Margrethe II of Denmark addressed her people in televised speech from Fredensborg Castle, urging the Danes to take the situation at hand seriously.
"A child can lose their grandmother. A daughter her father. A wife, her husband. Friends will suddenly not be there anymore," she said as she urged everyone to stay at home and not associate in large groups.
The queen also extended her warmest gratitude to emergency responders, healthcare professionals, retail personnel and drivers that are an essential part of keeping the functions of society running as normal as possible.
You can see the full speech in Danish here with subtitles.
In her speech, the Queen stood firmly in support of the strict measures put in place by the Danish government and PM.

"I also want to give a warm thank you to the government organizations for taking the heavy responsibility that is theirs".