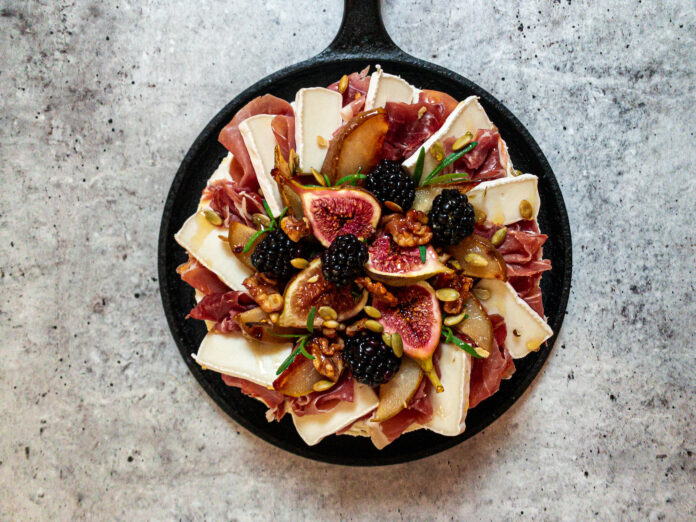 Smörgåstårta is one of my favorite Swedish foods, and it tops the list of all the things I need to eat when I am back visiting in Sweden (it's a pretty lengthy list!). Growing up, no birthday or celebration was complete without a Smörgåstårta – it's such a festive and versatile dish! From the classics such as ham + cheese and shrimp + eggs to more bold and experimental ones such as roast beef and horseradish, club sandwich, or this one: a fall-inspired cake with savory pumpkin bread, goat cheese, and honey-roasted figs and pears!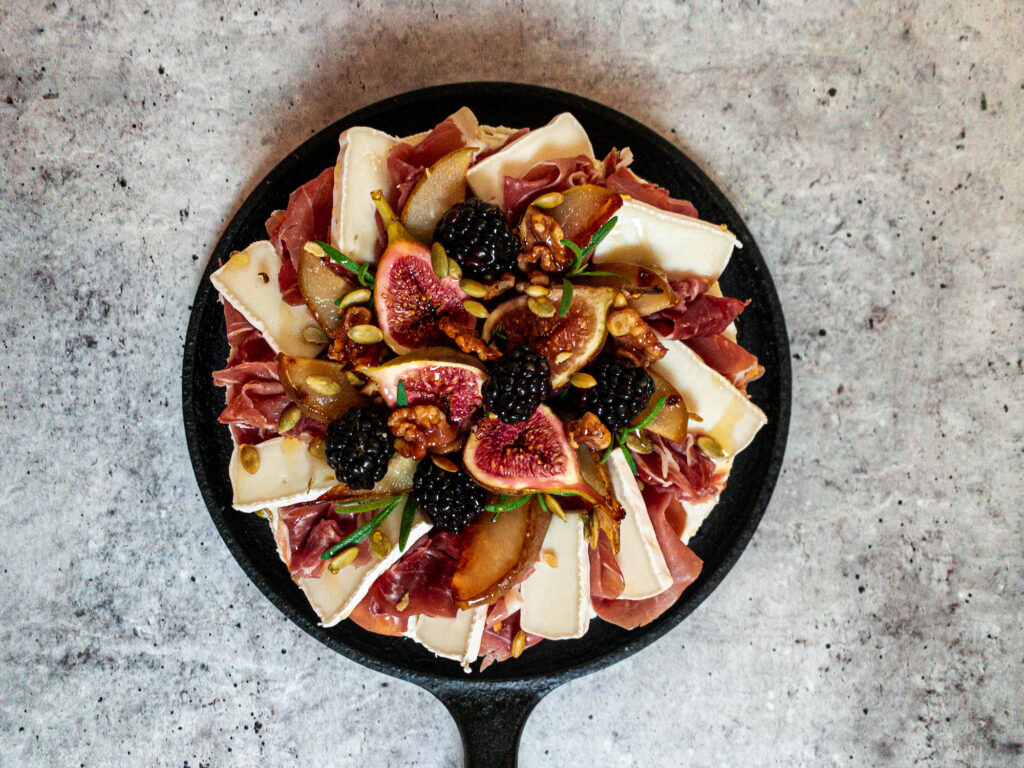 Savory Pumpkin Rosemary Bread
(Note: this bread is gluten-free, grain-free, free from refined sugar, and baked with almond flour, which means that the texture is different from regular bread. Feel free to substitute for any other kind of bread if preferred).
Ingredients
1 cup pumpkin puree (if using canned pumpkin puree, you will have almost an entire cup left – do not discard, keep and use in the filling).
2/3 cup olive oil or avocado oil
4 eggs
1 tsp apple cider vinegar
3 cups almond flour
½ cup of sifted coconut flour
¼ cup of coconut sugar
1 tsp baking soda
1 tsp allspice
1 tsp sea salt
Pinch of black pepper
2 rosemary sprigs with stems removed
Directions
Preheat oven to 325 F. Grease three 9'' round baking pans and line the bottom with parchment paper (different forms such as loaf pans work as well).

In a mixing bowl, combine pumpkin, eggs, oil, and vinegar. Mix until smooth.

In a separate bowl, sift together all dry ingredients except for the rosemary sprigs. Combine the flour mix with the pumpkin and egg mix in one bowl, and gently mix until smooth. Fold in rosemary sprigs.

Divide batter into pans and bake for 40-45 minutes (may vary depending on oven, check bread at 40 to see if it needs to stay in longer. Once ready, remove from the oven and let cool completely.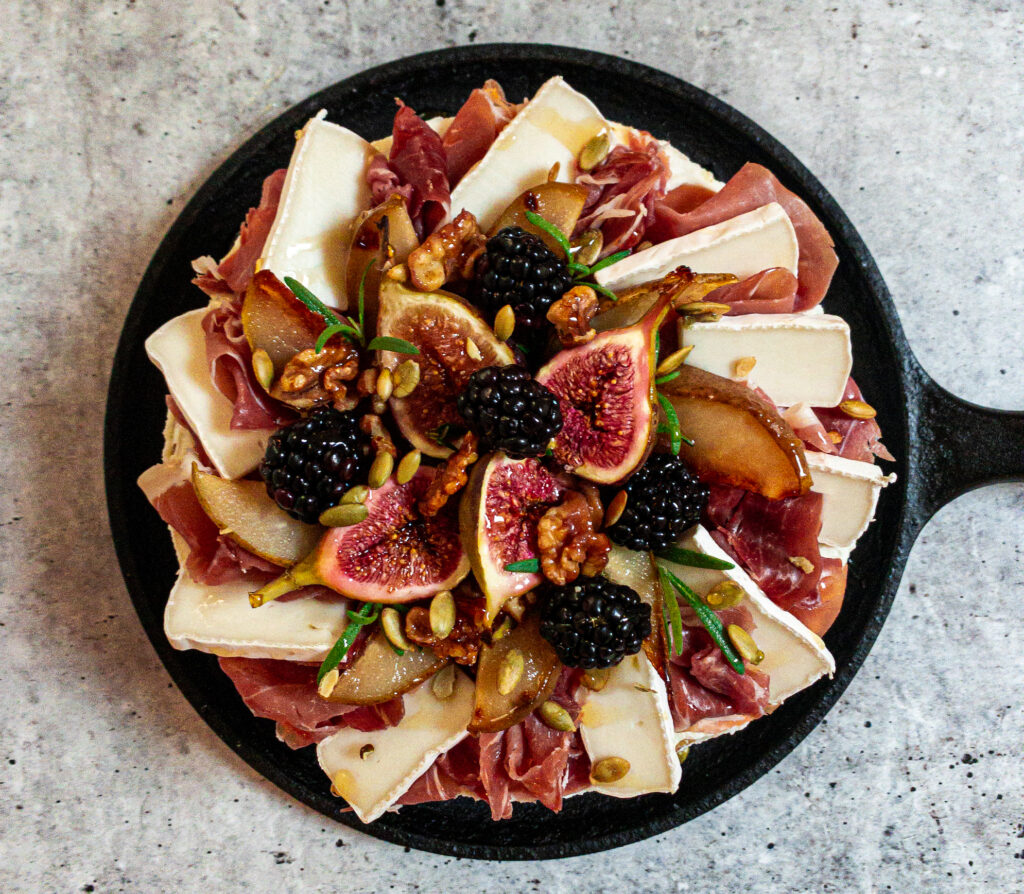 Herbed Pumpkin Ricotta Filling
Ingredients
Remaining pumpkin puree (approximately 1 cup)
¾ cup Ricotta
1 tsp dried rosemary
1 tsp dried thyme
Salt and pepper to taste
Optional: 4 oz Italian salami, chopped
Directions
Combine ingredients in a bowl and set aside.
Honey Goat Cheese Frosting

Ingredients
4 oz goat cheese (log)
1 cup Crème Fraiche
2 tbsp raw honey
2-3 tbsp milk
Directions
Mix together goat cheese, crème fraiche, and honey until smooth. Add milk, a little at a time, until frosting has reached a spreadable consistency.
Toppings
3 oz Goat brie (I use Woolwich Dairy triple crème), sliced
4 oz Prosciutto (one package)
3 fresh figs, cut in half
1 pear, sliced
¼ cup chopped walnuts
1 tbsp roasted pumpkin seeds
Raw honey to drizzle
Rosemary sprigs for decoration
Optional: drizzle the sliced figs, sliced pear, and chopped walnuts in honey, a squeeze of lemon juice, and a pinch of salt, and roast in the oven for 20 minutes at 375 F.
This article was originally published on November 3, 2020.