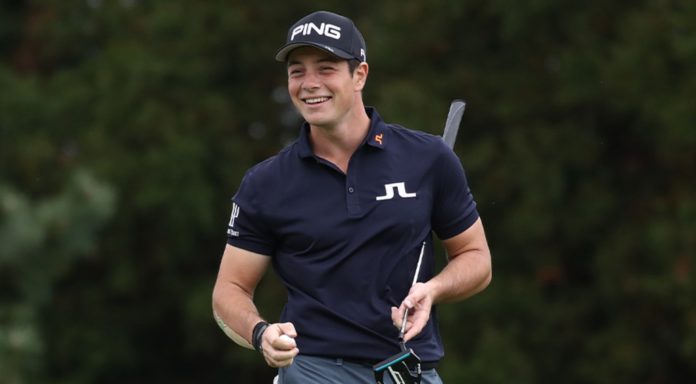 Norwegian 22-year old Viktor Hovland won the Puerto Rico Open this Sunday, becoming the first Norwegian winner in the history of the PGA tour.

Hovland said about being the first Norwegian champion: "The only or the first person to play out here was Henry Bjornstad. I grew up kind of watching him play or following the scores online. So to kind of follow his footsteps and be able to win kind of the first tournament for Norway is really special."

Viktor Hovland, Oklahoma State University alumn and former golf star managed to a triple bogey on the par-3 11th and finished with a 2-under 268, subsequently taking home the game by a close call with Jason Teater.

Teater scored a career-best second with a 69.

"Hats off to Viktor, that's a great putt," Teater said. "Actually, heard it on the radio that it went in before I saw it on TV. He's a great player and we're going to see it more often."

Hovland's rookie win breaks an 11-year streak, with 18 events to start without a rookie victory.
The prize Hovland will be receiving? $540,000, a tour exemption for the 2021-22 season and guaranteed spots in the PGA Championship and The Players Championship.

Hovland said: "I hadn't really thought about the perks yet, but I'm sure it's going to be nice to get into some of the events that I wasn't already qualified for."