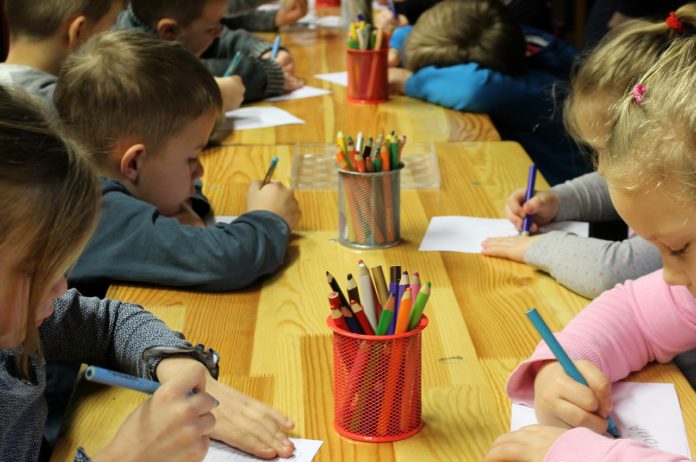 Norway, who earlier this month announced that the country seemed to have the spread of the COVID-19 epidemic under control, has reopened schools starting today. 
The decision was taken on April 7, when the government decided that kindergartens should be reopened starting April 20 after a month-long closure. Norway currently has more than 7,000 coronavirus cases and 154 deaths
Norway's Public Health Institute, together with the Directorate for Education, have prepared an entire action plan for reopening schools and the protocols they should adhere to.
For example, children under the age of 3 will be placed in groups of three under one adult's supervision. Children between the ages of 3 to 6 years old will be able to stay in groups of six.
Younger children in primary schools will start returning to classrooms on April 27.
Authorities have stated that the reopening was acceptable because children have been less affected by COVID-19:
"Going to pre-school is safe," Education Minister Guri Melby has stated. The Norwegian authorities have quoted a recent Swedish study, which notes that, "Children and young people do not seem to have a significant role in the spread of infection in the population. In addition, they have so far been shown to have a lower risk of severe coronavirus disease."
Along with its Scandinavian neighbors, Norway is one of the first countries to start easing restrictions that were put in place due to coronavirus.
However, not everyone is happy with the decision: Many parents have expressed their doubts over the reopening. NRK, the government-owned broadcaster, found that 24 percent of parents were against sending their children back to pre-school and 13 percent said they were unsure.
On the other side of the pond, more than half of state governors in the United States have recommended that schools stay closed for the rest of the academic year to curb the spread of the coronavirus. 31 states, including Florida, Washington, and Texas, have issued official orders to keep students at home. A handful of other states, like California and Maine, have schools on the distance learning models, where students study at home and come to 'class' via online video call apps.
"It's obviously not the ideal situation, but given where we are in the school year, we felt that [it] was the best decision to go forward," noted Florida Governor Ron DeSantis.