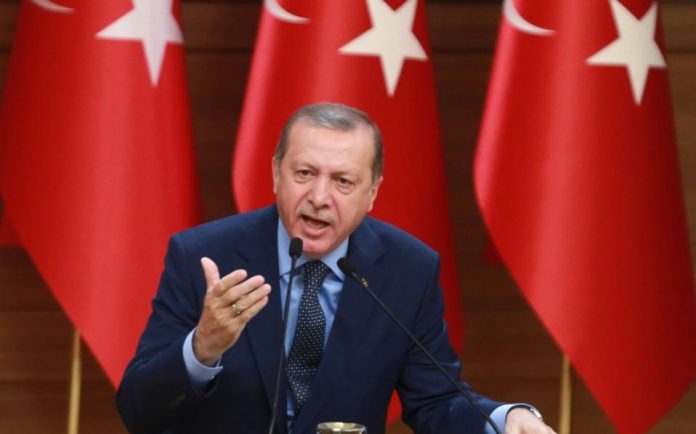 The recent events happening with the Turkish military in Syria have left some European countries at a trade standstill. 
After U.S. troops left the war scene in Syria this week, countries in Europe are standing up and quickly canceling all types of weaponry exports to Turkey. In fact, three Nordic countries — Finland, Sweden, and Norway — have all publicly denounced the actions by Turkey and will cease all trading deals with the Turkish military. 
"All existing permits will be revoked," stated Carl Johan Wieslander, Acting Director-General of ISP, the National Inspectorate of Strategic Products, to Swedish news agency TT.
A total of two export permits will be revoked by Sweden. According to ISP, none of these permits include weaponry as Sweden's exports to the Turkish military have been exclusively labeled "other military equipment," which usually includes electronic equipment, PPE, software and technical assistance. 
According to ISP, the two permits from Sweden concern gunpowder and explosives. 
Finland and Norway have also chosen to abruptly stop all types of exports to Turkey. 
Finland, who have recently approved the export of drones to Turkey, pulled the brakes on exportation, with Finland's Minister of Defence saying: "The situation is grave. For my area of responsibility, I can say this: Finland does not export armaments to countries that wage war or violates human rights."
According to representatives in Sweden, Finland, and Norway, the decision to cut off supplies for Turkey was made after the EU publicly denounced Turkey's actions. 
"It is a collective assessment made of the current circumstances, with statements made by both the government and the parliament, that we will be standing firmly behind a weapon embargo within the EU's framework," says Carl Johan Wieslander.
It seems that a fellow Nordic neighbor will be following suit, as Denmark echos similar plans:
"We must absolutely follow Norway and Sweden's examples and ensure we immediately stop all weapon sales to Turkey from Denmark and recommend to the EU next week a full European freeze on weapons exports," Red-Green Alliance foreign spokesperson Eva Flyvholm said.
"Denmark should, like other Nordic countries, stop all export of military equipment. We cannot justify selling weapons to a country which uses them against an ally in the fight against international terrorism," added political party leader Pia Olsen Dyhr.
"We can't stop Erdogan's aggressive behavior alone. So we need other European countries to join us," she added.
Sources: https://www.reuters.com/article/us-syria-security-turkey-sweden/sweden-to-push-for-eu-weapons-embargo-against-turkey-idUSKBN1WQ1BQ
https://www.aftonbladet.se/nyheter/a/MRJvEK/sverige-stoppar-krigsmaterielexport-till-turkiet
https://www.svt.se/nyheter/utrikes/nu-finland-stoppar-all-vapenexport-till-turkiet