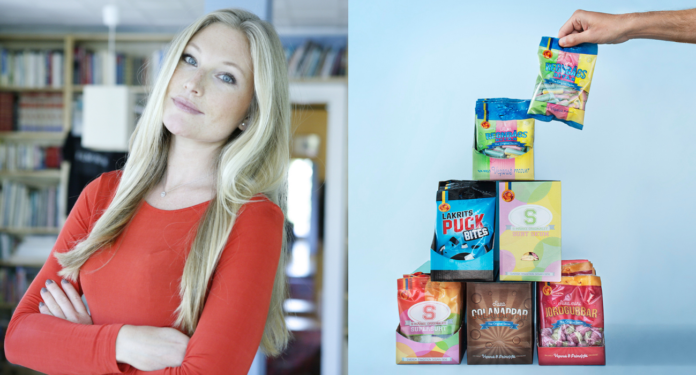 Valerie Wigardt is the yoga-loving health nut in charge of marketing for the largest Swedish candy distributor in the United States – Candy People USA. This isn't Valerie's first rodeo in the United States. 10 years ago, she worked for the Swedish liquor company, Absolut Vodka, based in Miami at the time. Today, Valerie is based in Los Angeles, and she is ready to show Americans just why Swedes are famous for their candy.
Candy People is one of the largest Swedish candy suppliers in the USA. Give us some backstory to how the company was founded, and how you managed to grow into the company it is today?
Candy People is a family-owned company that grew out of a small candy store in Malmö in 1982. Today, Candy People is sold in more than 40 countries, with customers ranging from big-box retailers to individually-owned candy stores. The worldwide headquarters of Candy People is in Malmö, Sweden. The North American office is based in Dallas and serves resellers in the U.S., Canada, and Mexico. Additional Candy People offices are located in Ottawa, Stockholm, Dubai, Shanghai, Singapore, Trondheim, and Perth.
Our current CEO, Jacob, is the son of founder Joanis. But even though Jacob runs the show today, Joanis still comes into the Malmö office almost every day. I really love working for a family company and see how the whole family is so passionate and involved in the business. The company is also fast-moving and we have the freedom to be creative and inventive.
You can find the whole history here: https://www.candypeople.us/pages/our-history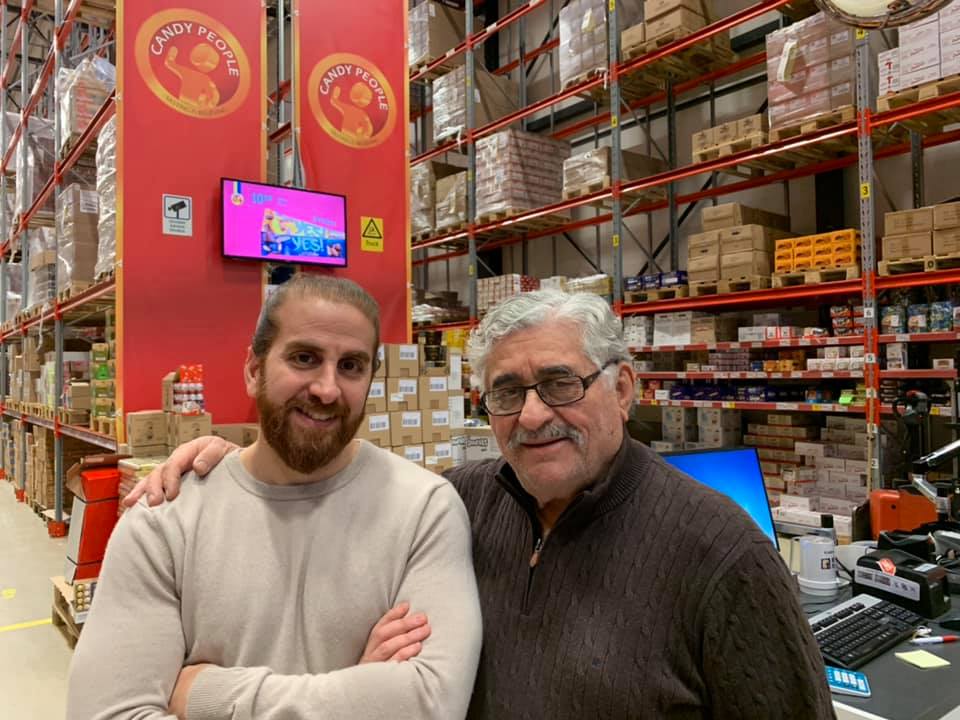 Tell us about your journey from your hometown Stockholm to Los Angeles?
I was in Los Angeles for a few months with my last job which is how I met Jacob, our CEO. We started talking about the potential the company had here in the U.S. We had big dreams and started working with the visa process back home in Sweden. It took a while to get the papers and visa together and I moved over at the beginning of 2020.
Which is your bestselling candy in the United States?
All of our sour candy doing very well here. I would say our Sour Vikings is our most popular from our Scandinavian bag line. From our pick and mix, it's Raspberry Puckers. Salty licorice is a tricky one in the U.S. Americans literally hate it, but most Scandinavians here crave it. Overall the taste in candy is very different over here compared to Sweden. So it's a lot to take into consideration when launching a new product.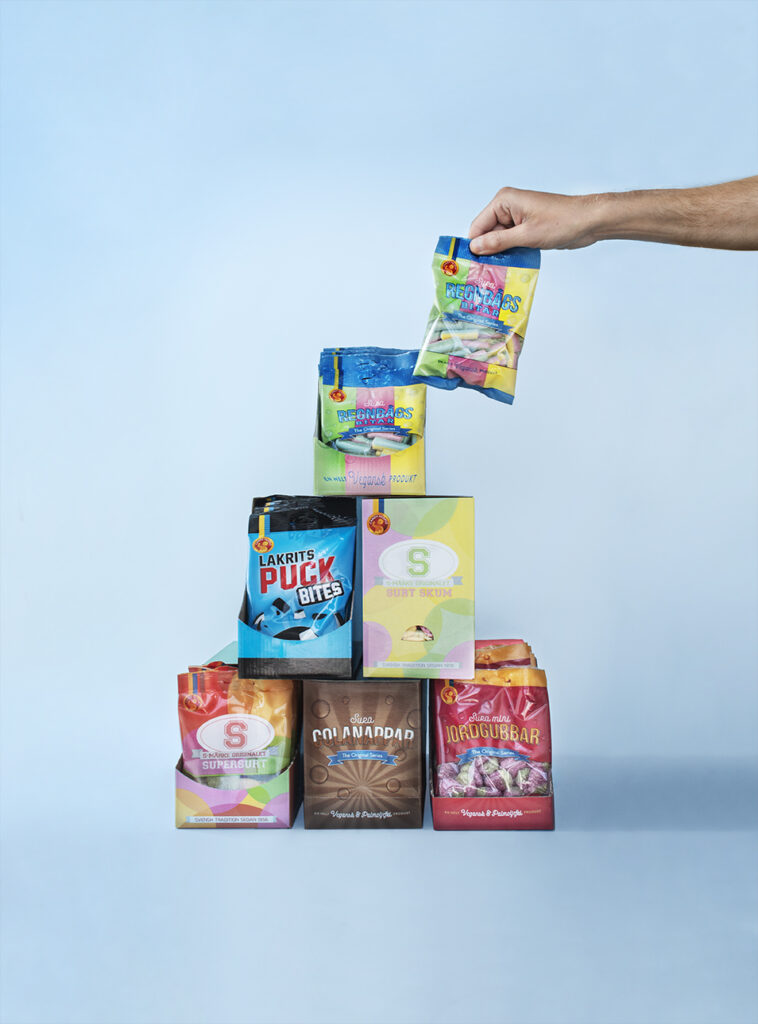 Name some of the retailers' Candy People supply candy to?
We have tons of smaller Mom-and-Pops stores around the country and passionated small Scandinavian store and business owners as customers all around the country. Many have been customers since the start and we really cherish every single one of them. Our bigger ones are IKEA, Whole Foods, Trader Joes, World Market, William Sonoma, Sugarfina, Dylans Candy bar, BonBon, Sockerbit, Huset. Some of these are under private labels.
How do Americans feel about Swedish candy?
They love it! So amazed about all the positive feedback over here.
How does it differ from traditional candy that can be found in the United States?
The big difference is that we use much less artificial ingredients and mostly natural flavors. Swedes eat the most candy per capita, so I would say that really makes us candy specialists. We take a lot of pride in our candy, and soon we will be launching a new product line which is both Vegan and Organic. I'm very much a healthy person so working on new products that are "better for you" candy is important for me.
How do you feel about being based in Los Angeles? What does your day-to-day look like?
Every day is an adventure and I love waking up to the sunshine. You get the feeling that everything is possible. I usually work from home in the AM, keeping up with Sweden, and our office in Dallas. During the afternoon, I focus more on local meetings. I'm also a yoga instructor so I practice a lot of yoga and try to keep healthy. I also try watching the sunset on the beach as much as possible.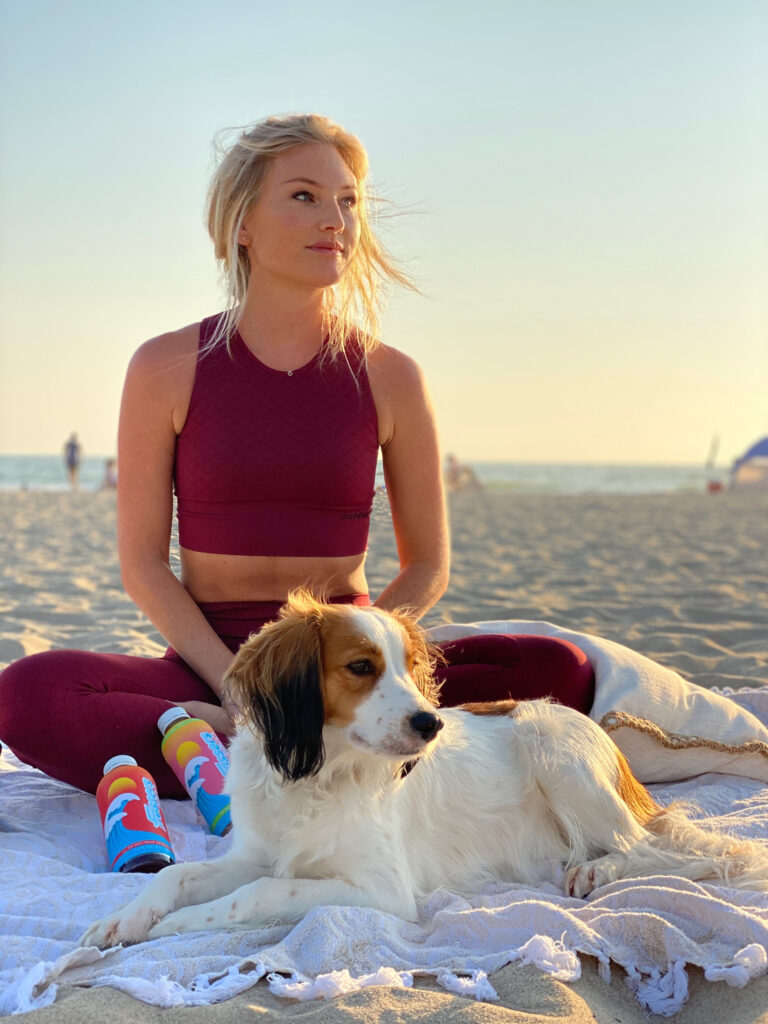 How have you had to adapt to working during these hard times?
This year has been challenging for sure. There's been a lot of remote working due to covid and very few live meetings. We lost a few big customers but also gained some. We set up our e-commerce right when it all started which has been doing very well. This would probably not have happened otherwise and I'm proud of what we accomplished during these tough times. There have been fewer events to sponsor but we've been finding other ways to market our candy, like sending quarantine candy kits to influencers and focusing more on holidays.
What are your absolute favorite spots in Sweden and California?
I love nature and the countryside. In Stockholm, I would say the archipelago is my favorite, and here in California, it's Malibu and Ojai.
Follow Candy People on Instagram to keep up with candy news: @candypeopleusa
Follow Valerie Wigardt here: @valeriewigardt
This article was originally published on November 11, 2020