Eha Urbsalu has always been fascinated by her Nordic heritage and the Vikings. Her maternal ancestors came from an island in Estonia called Hiiumaa, where the Vikings had once had a very prominent presence.
Eha's passion for beauty and skincare was ignited after winning Miss Estonia in high school and experiencing issues with her skin due to heavy makeup and the stress of traveling.
It is with these combined experiences that Eha founded the beauty brand Viking Beauty Secrets. Inspired by simple but powerful ingredients of the North, Eha is on a mission to bring these nutrient-rich, clean, and organic ingredients to anyone who may experience the same skin concerns as she once did.
After receiving samples at the Swedes in the States office, we fell in love with this indie beauty brand with such a strong commitment to sustainability and clean beauty, that we decided that we had to know more. Because after all, who wouldn't be curious about the Viking's beauty secrets? 
The history of the island Hiiumaa is interesting both from a Swedish and Estonian perspective. Tell us more about Hiiumaa?
Hiiumaa is a very special island in the Baltic Sea, between Sweden and Estonia. Swedes were in fact the first to settle on the island in the 1200s. In Swedish the name of the island is Dagö. There are still some Estonian Swedes living on the island today, also known as "aibofolke", which means island people in Swedish (Ö-bo-folk). My grandmother and mother grew up on the island, and my sister Kaja lives in Hiiumaa today.
One of our main ingredients in Viking Beauty Secrets products is Sea Buckthorn, which grows in Hiiumaa.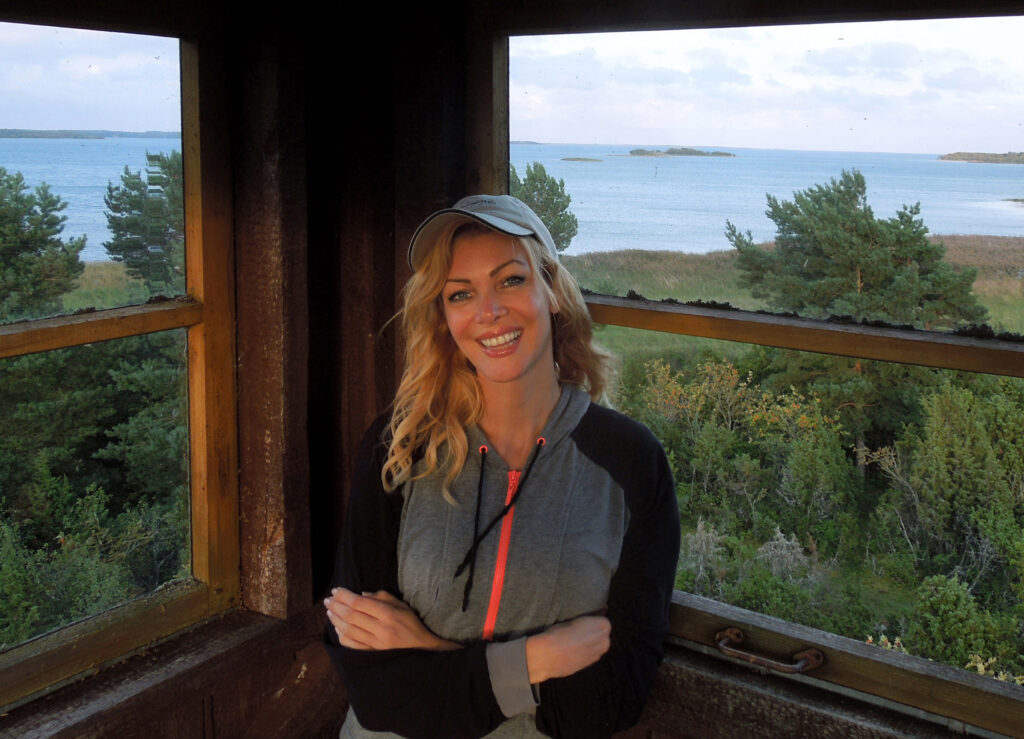 How did you make your way to the United States from Estonia?

I was born in Tallinn, the capital of Estonia, but I spent many of my weekends growing up in Hiiumaa.
At 17, I became one of the winners of the Miss Estonia beauty pageant. Shortly after, I won another beauty pageant called, Supermodel of the Soviet Union. When I was 18, I came to the United States to compete and was among the top 4 in the Supermodel of the World competition.
Competing in beauty pageants started off many years of modeling and acting, and eventually, I settled down in New York City and finished my Bachelors of Arts from SUNY.
When did you decide to start Viking Beauty Secrets?
After moving to New York City, I became more aware of the chemicals that can be found in the food and skincare in the United States. While the European Union has decided to ban over 1300 chemicals in skincare products, the FDA has only banned 30 in the United States.
My modeling and acting jobs required me to spend about 14 hours a day in makeup, so I really began to appreciate the organic alternatives to the chemical loaded skincare. I kept bringing different natural products from Estonia until I figured out what really works and started my own certified organic Nordic skincare brand, Viking Beauty Secrets.
Tell us more about the ingredients that you use in your beauty products – volcanic sand, cloudberry, and rowanberries?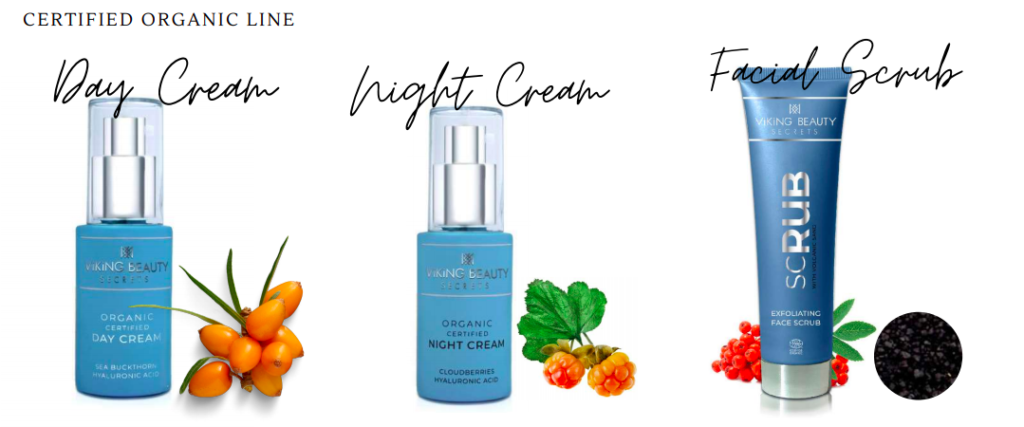 I decided from the start that all our products would be certified organic, using the cleanest ingredients from Northern Europe. Northern Europe is the eco-friendliest region of the world, sparsely populated, with the cleanest air and soil, and the highest scores on the Yale Environmental Performance Index.
The main ingredients in Viking Beauty Secrets products are three Nordic berries: Cloudberries, Rowanberries and Sea Buckthorn. These super antioxidant berries have been used for skincare and health benefits for centuries in the Nordic parts of the world. Hence the name Viking Beauty Secrets.
Apart from clean and organic products, it was really important that we were a sustainable skincare brand. All our bottles are made of glass instead of plastic, and our tubes are made of recycled materials. All of our packaging is 100% recyclable.
Which skincare problems are your products best suited for?
Our products are perfect for sensitive skin as they are mild and contain no harmful chemicals. They also have great anti-aging properties thanks to the super berries, so I would recommend it for anyone who wants to keep their skin looking nourished and healthy over a longer time.
The latest product – a certified organic Face Scrub, uses Icelandic Volcanic Sand to draw out the impurities, but some people also use it as a mask for a few minutes before they rinse it off. It seems to have worked well for people with uneven skin tones and even eczema. The main thing is not to scrub too hard, just let the minerals soak in the skin and then gently wash off. 
To read more about Viking Beauty Secrets, visit their website: http://www.vikingbeauty.com