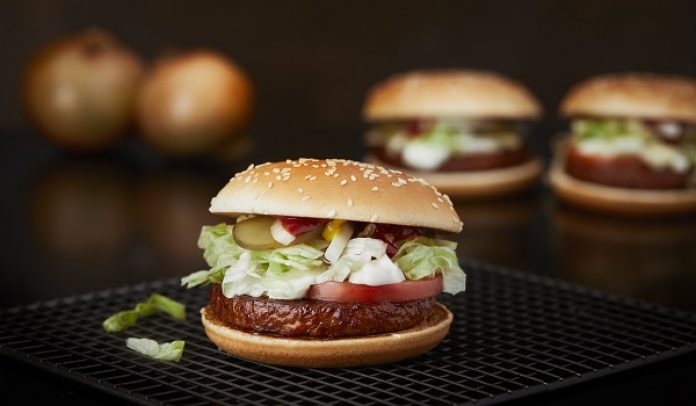 Calling all vegetarians and vegans, McDonald's are finally catering to your needs. The fast-food chain just added a new permanent option to their menu, called the McVegan burger. The burger is a 100 percent vegetable-based hamburger consisting of soybean steak, a vegan version of the McFeast Sauce, tomato, lettuce, and pickles.
However, at the moment, the burger is only available in Sweden and Finland. The vegan meal was first tested for seven weeks at McDonald's restaurants in Tampere, Finland's second largest city.
"The test in Finland blew all the expectations out of the water," said Staffan Ekstam, McDonald's head of food strategy in Sweden, in an interview with The Independent UK.
To create the burger, McDonald's teamed up with Swedish vegan food company Anamma. The McVegan will be available from December 28 through Finland and Sweden. For now, no announcements regarding when and where the product will be available have been made.
Speaking with The Daily Mail, a McDonald's representative said: "McDonald's is continually working on ideas to evolve the menu. Following consumer trends and expectations, the markets locally decide and test which products are more relevant and interesting for their local consumers. Many different combinations are possible at McDonald's restaurants across the globe and the launch of McVegan is another local example."