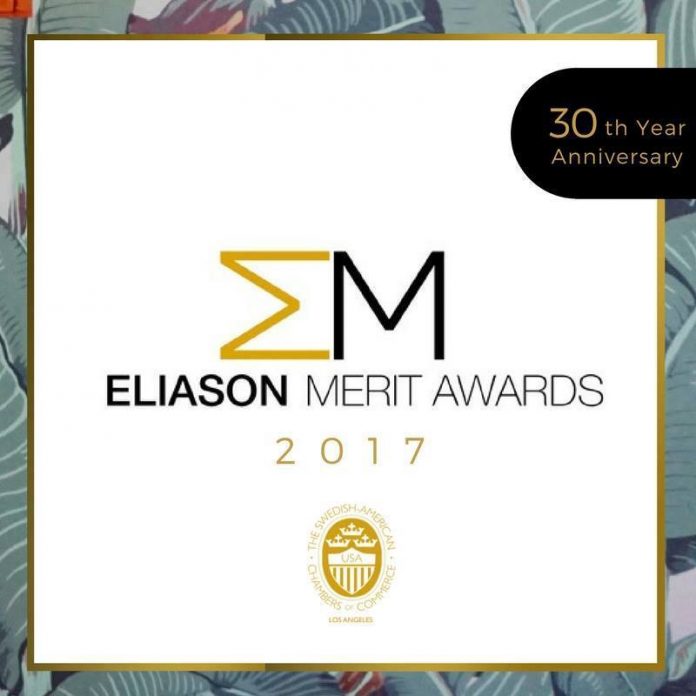 The air felt charged with excitement when LA's most hardworking, talented and creative Swedes came together to celebrate their very own Linus Sandgren, winner of the 30th Annual Eliason Merit Award. The event was hosted by the Swedish American Chamber of Commerce in LA, at the private Hollywood Hills residence of Jonas Thålin, CEO of Absolut Elyx.
You probably know Linus Sandgren as the Oscar-winning cinematographer of the film La La Land. He is also famous for his work with David O Russell on the films American Hustle and Joy, and for the Swedish film Storm, for which he won a Guldbagge Award in 2007.
He made the following statement upon finding out that he was the winner of the Eliason Merit Award, 2017:
"I am deeply honored to be recognized by SACC LA for my work, and I am especially flattered to be acknowledged as a deputy for Swedish influence in the American Film Industry! I hope that I, by accepting this award, can inspire more Swedes to bring their talent to the U.S."
Linus Sandgren was presented with a beautiful glass award-statue made by Kosta Boda during an intimate award ceremony led by SACC LA's CEO Gudrun Giddings. He also received a lifetime membership in SACC LA.
Previous winners of the prestigious award, which honors individuals and businesses that have contributed significantly to strengthening the Swedish-American relations, include three-time Oscar winner Per Hallberg, as well as Swedish actress Maud Adams, both of whom attended this year's festivities.
Swedes in the States had the pleasure of talking with Linus Sandgren minutes after he received his award.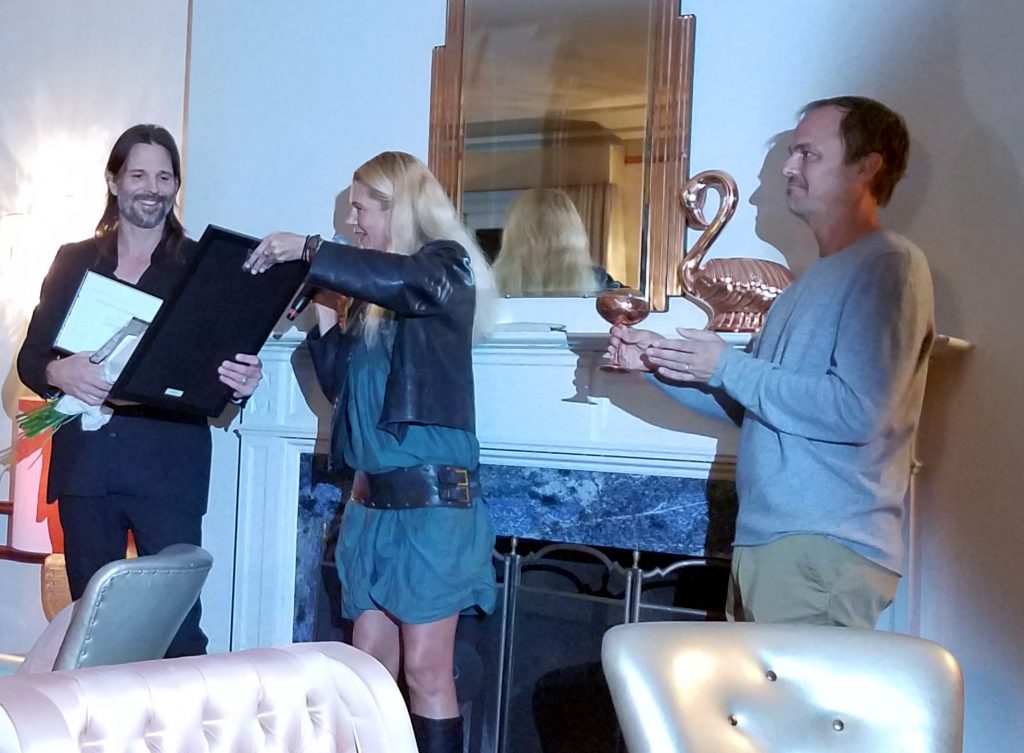 (Translated from Swedish.)
Congratulations on winning the Eliason Merit Award!
Thank you.
I also want to congratulate you on your Academy Award. I love La La Land, I keep watching it over and over.
Thank you. I feel very touched hearing that.
What is up next for you? Do you have any Swedish projects lined up for the future?
I may work on a Swedish production at some point, I have done so in the past, but currently, my next film is already set up; it is another collaboration with Damien Chazelle (writer and director of La La Land) that we are filming in Atlanta right now.  It's called First Man and is starring Ryan Gosling. We are working with many of the same people who worked on La La Land, the composer, for instance, Justin Hurwitz, and the costume designer, Mary Zophres, as well as my own crew.
It must be great working with people you already know.
It's fun working with new people as well, of course, but it usually takes a while figuring out each other's style, so when you find people you like working with it's nice if you can continue working together.
What is the film about?
It is about the astronaut Neil Armstrong. While it involves the legendary mission to the moon, it's not a space movie in the traditional sense. It's a deeply emotional film that deals with human relationships and the tragedy of losing a child. Everyone involved in the mission, who traveled in space together, ended up being very close and they shared a lot of human drama in their lives.
We are hearing a lot about virtual reality in the film world right now. Do you have any interest exploring that in your work?
I think VR is a lot of fun. I feel like it is perfect for games, but I have a difficult time seeing how it would work in films where you want to be able to control the story and cut to a close up for instance. You need to decide what the audience sees. VR isn't really like that, it might end up being more like a live theater experience. But I really believe in it for other things. I saw some incredible VR where you stand on a floe in the sea and a giant whale swims up to you. Also, I tried a game with my daughters where you are a bird flying around. I think it is all very cool.
Again, congratulations! We can't wait to see your next film when it comes out!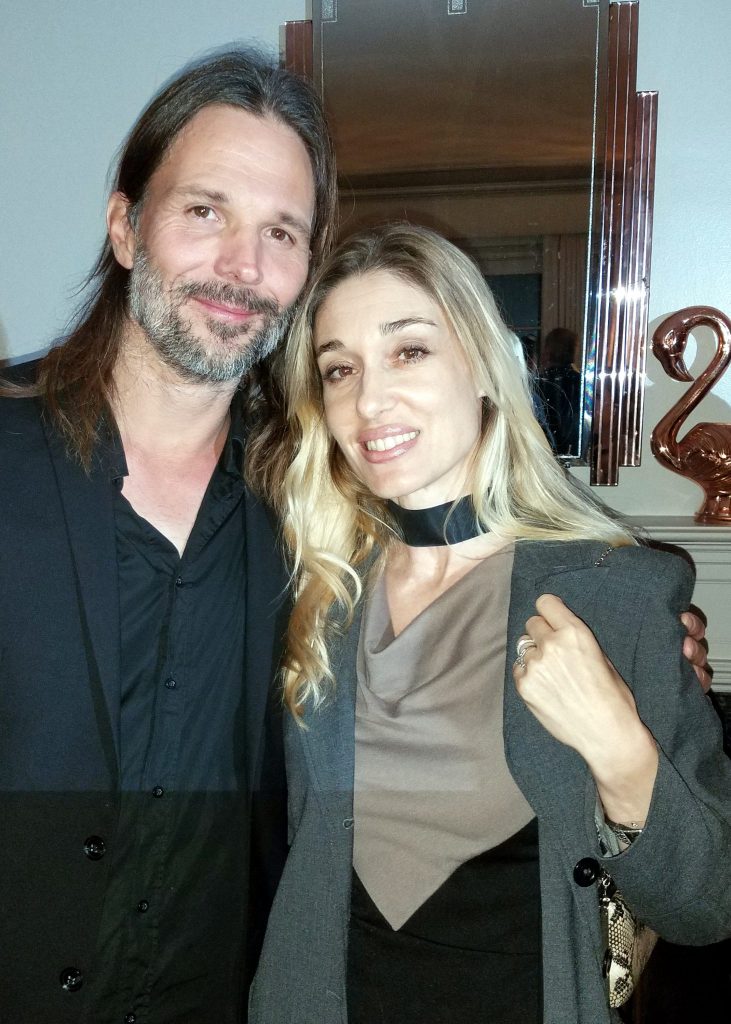 After the award ceremony, the guests were treated to a performance by up-and-coming Swedish band Smith and Thell, who are in LA to write and record songs for their next album, along with tunes played by DJ Eiko Hara.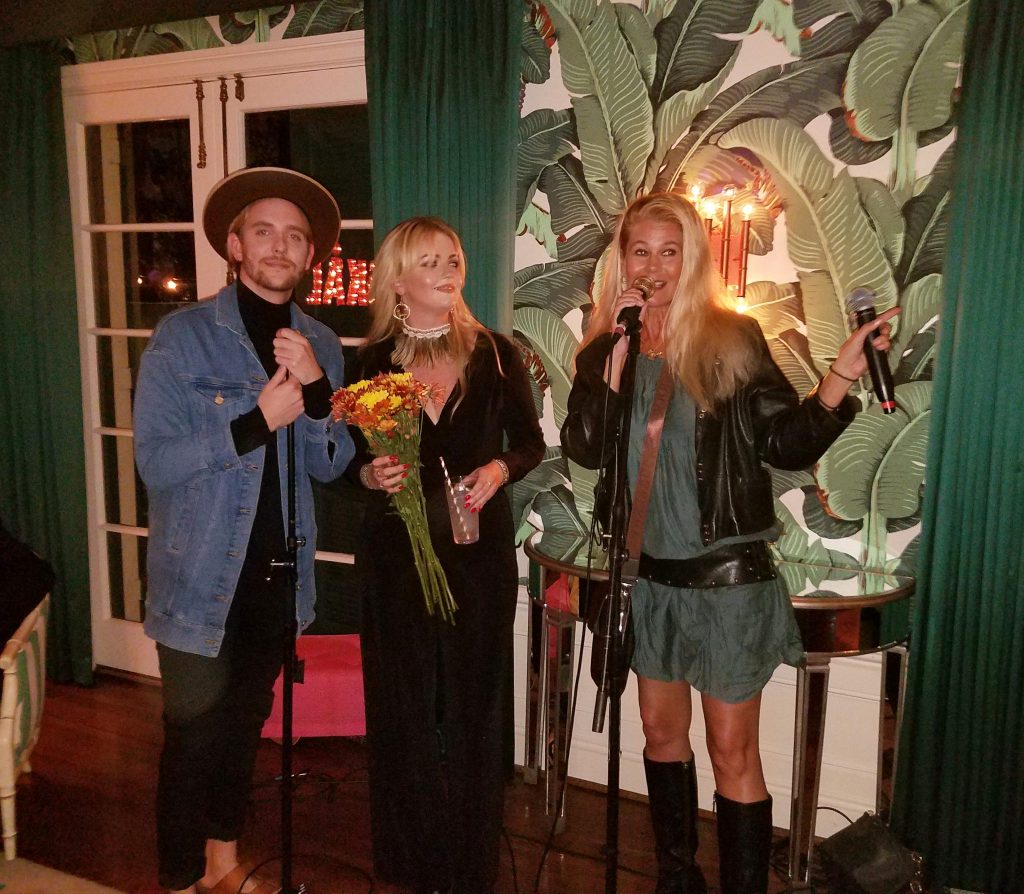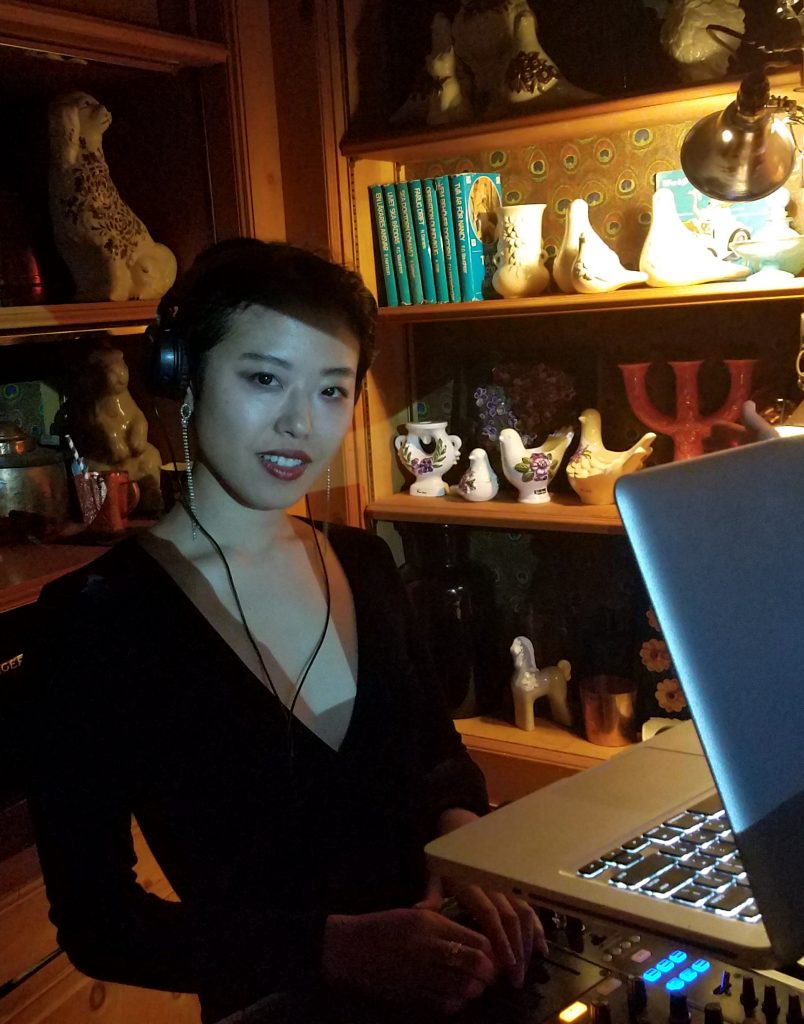 The rest of the evening was spent mingling in a relaxed and intimate setting while enjoying cocktails made with Absolute Elyx's smooth luxury vodka, which is made entirely by hand in a vintage copper still from 1921.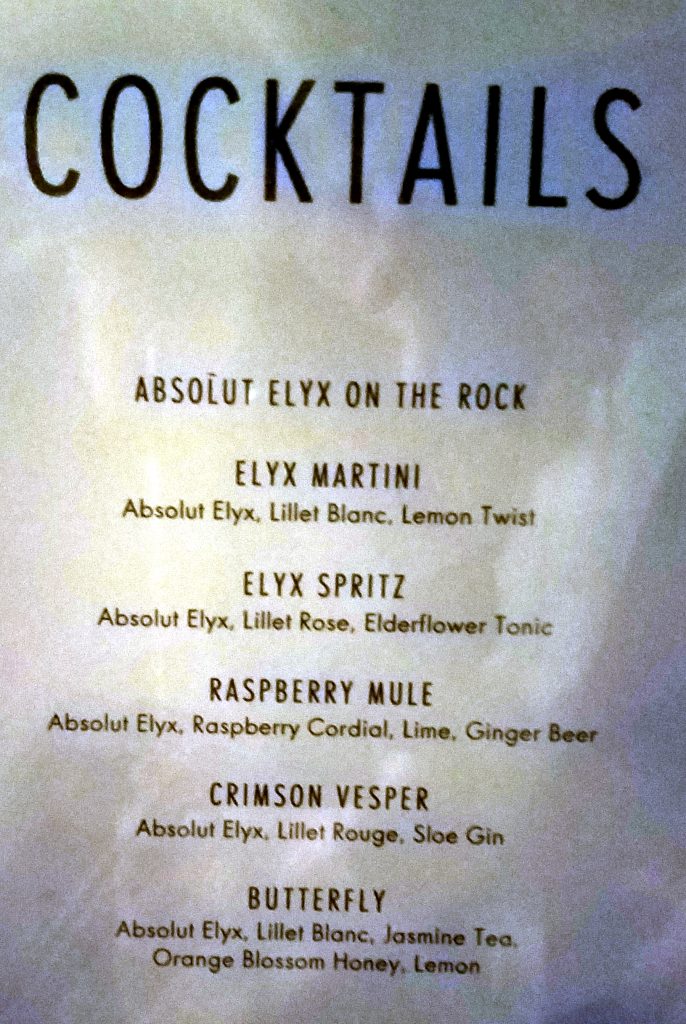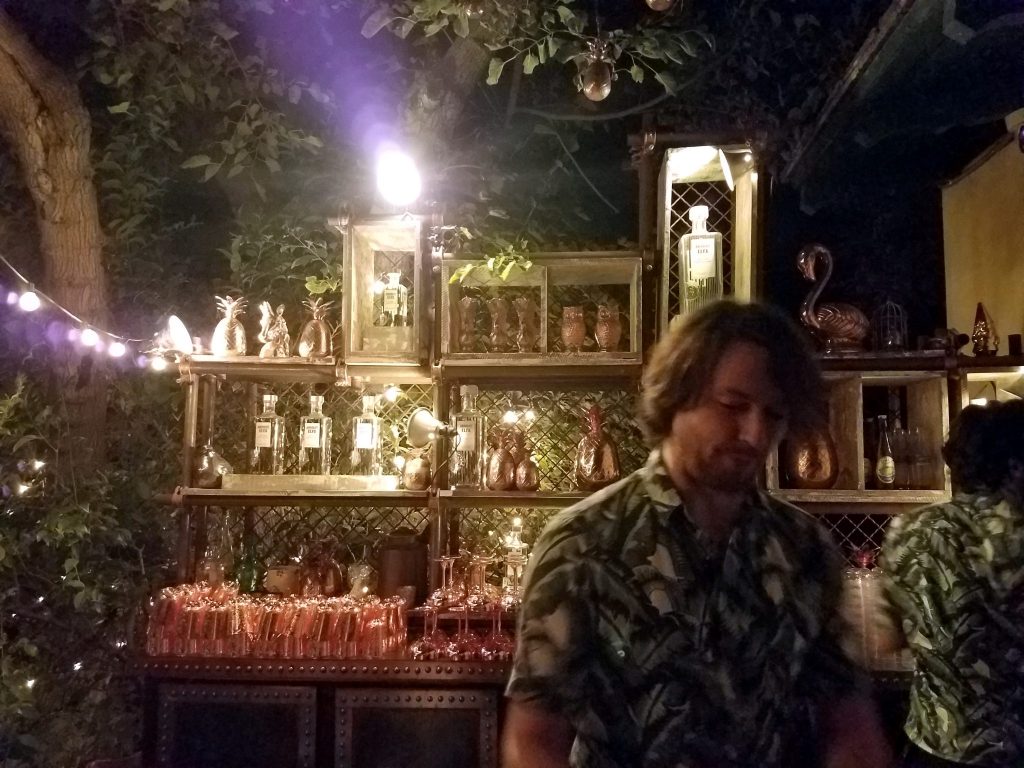 Three-time Oscar winner, Per Hallberg, was enjoying the party with his wife, Holly Hallberg, founder of the popular Scandinavian design shop Huset.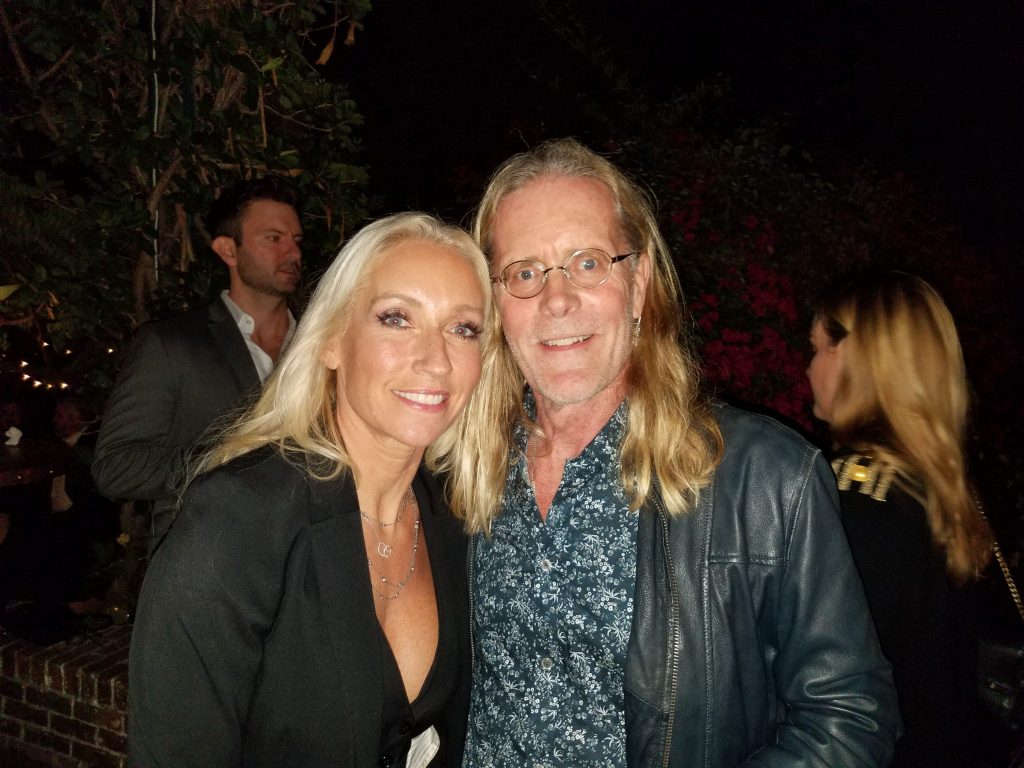 Artist and Producer Robert Winston donated one of his drawings to the silent auction.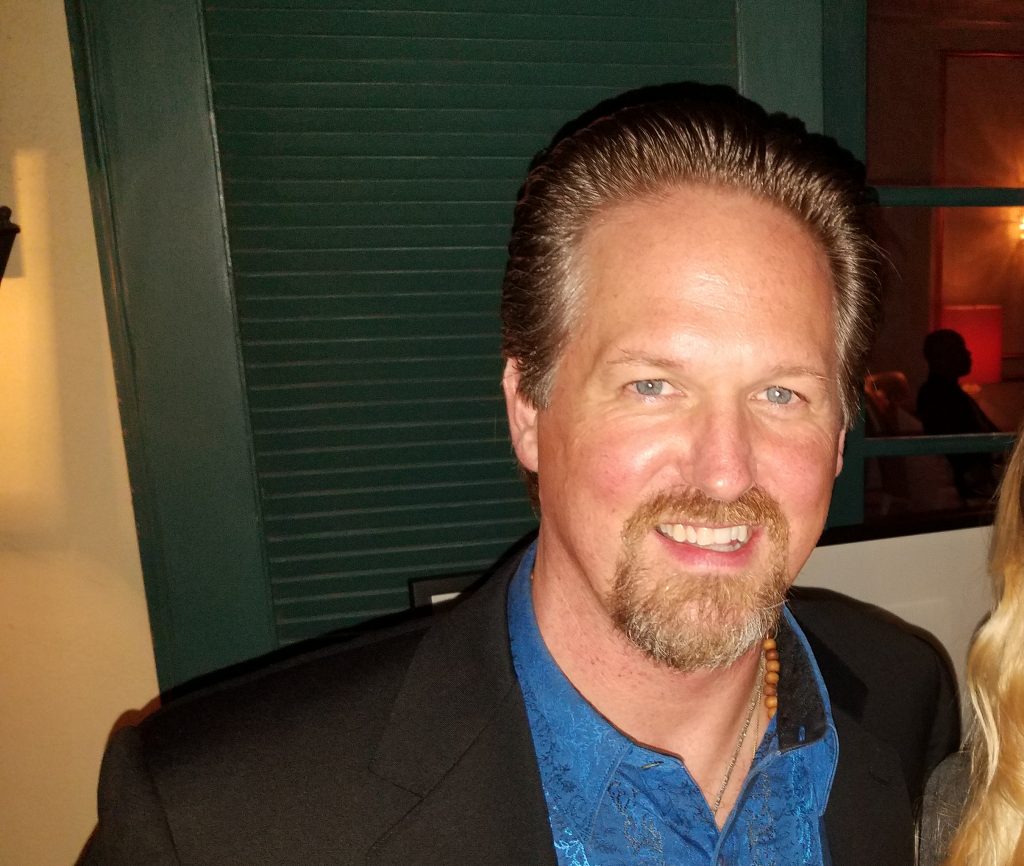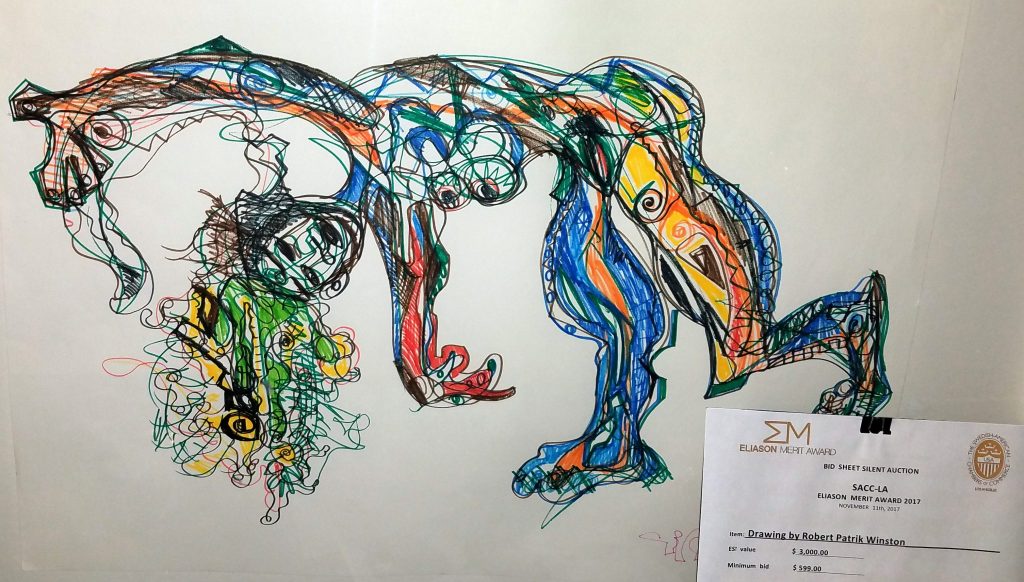 Swedes in the States also got a chance to catch up with SACC LA's CEO Gudrun Giddings, a successful film-producer, whose most recent credits include the film Fly Paper with Patrick Dempsey and Ashey Judd.
"It is easy and a lot of fun to create Swedish events like this one," she said, "because there are so many extremely talented Swedes here in LA, who are eager to help and be a part of something like this."
She had help organizing the event from SACC LA's PR and Marketing Manager Caroline Sandström, Event Marketing Manager Madeleine Hultin as well as Finance and Account Manager Madeleine Rask.