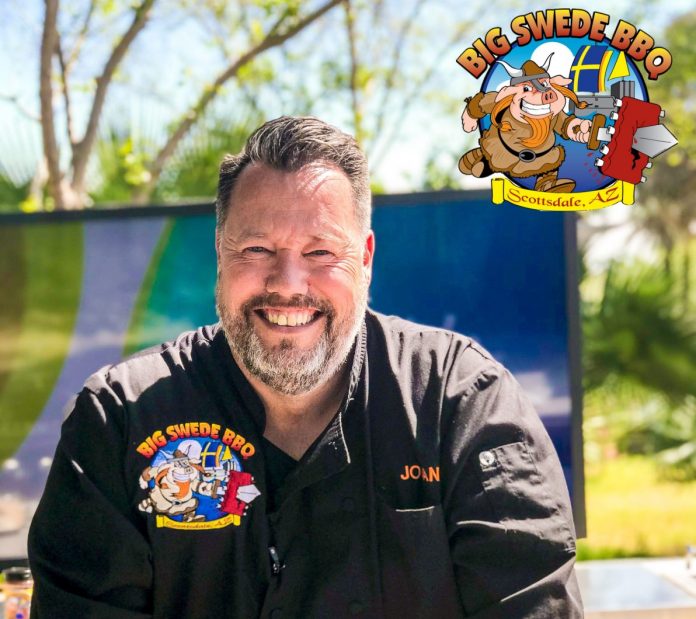 Johan Magnusson moved to the U.S. in 2005.
13 years later, his love for America and his loyalty towards Sweden clearly transitions into his new brand and company, Big Swede BBQ. Taking on one of America's biggest pride, the BBQ, this Swede has managed to create the ultimate Swedish-American fusion product, so much so that his rubs have been named the second best BBQ rub in America.
Johan was kind enough to share some of his very best recipes with us at Swedes in the States. So check back with us and you'll find recipes, cooking tips and food-related articles from Big Swede BBQ!
Tell us about Big Swede BBQ. How and when did you decide to start making your own rubs? 
I've always been very interested in food and cooking but it was first when I moved to the U.S. in 2005 and discovered American BBQ that I fell in love. I realized that this was very different from grilling a "Flintastek" that people used to do back home. I certified myself as a BBQ judge and started a BBQ team, Big Swede BBQ. We competed for a couple of years and we received a lot of positive feedback on the food we turned in. People asked what I used for my rub and that's when the first thought of creating my own BBQ rub was born. About 18 months ago, after months of testing and changing the mix, we finally launched our first rub – the Big Swede BBQ Badass Beef Boost. We are planning to launch our Bird Boost and our Burger Boost during the fall.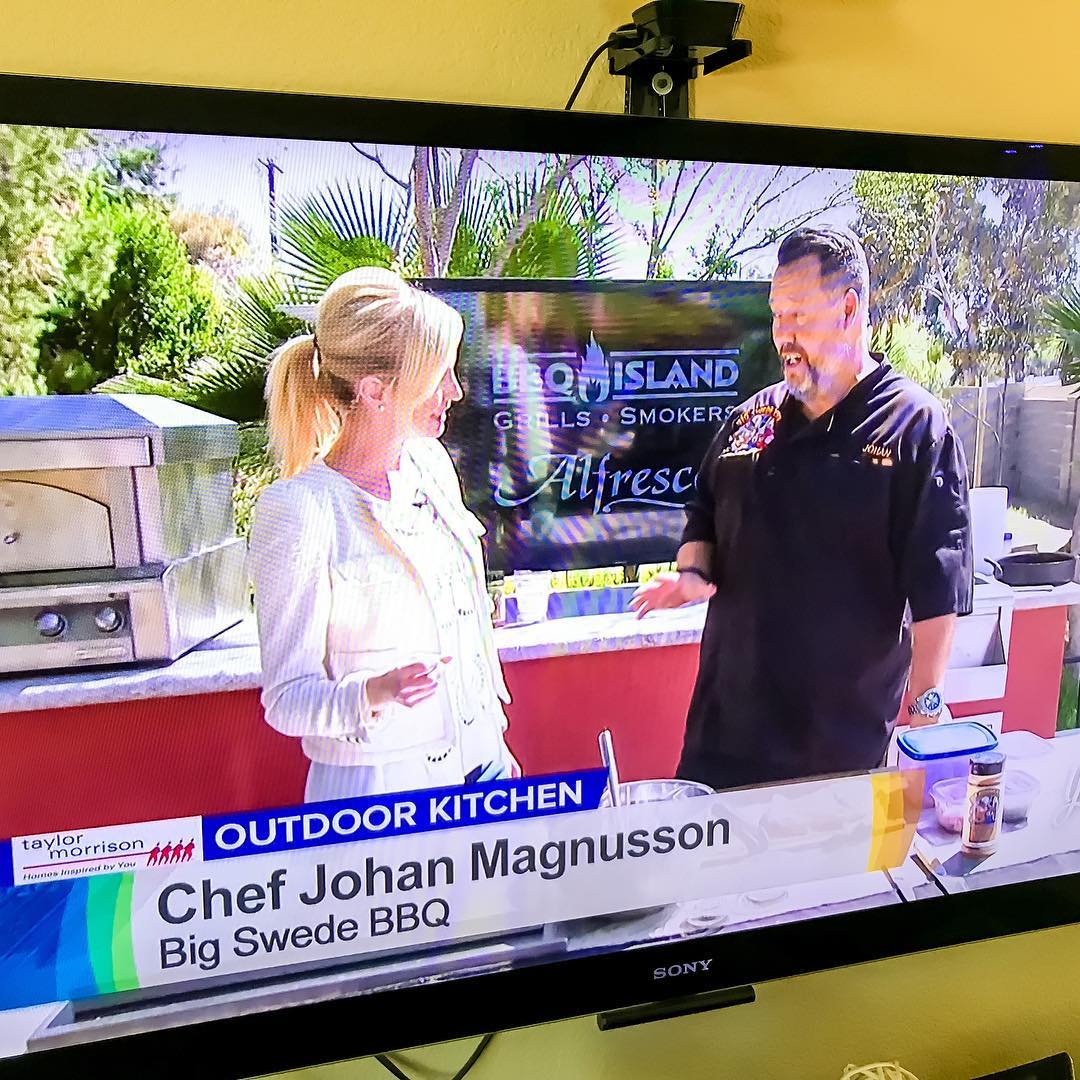 How have the rubs been received in the U.S. so far? Can a Swede compete in the BBQ scene here in the States? 
The rub has received amazing feedback. We placed 4th overall (out of 196 rubs) in the 2018 American Royal World Series of BBQ Rubs – which is the most prestigious competition for BBQ rubs in the world. It is also the best selling rub at BBQ Island which is the premier BBQ store chain here in Arizona. We are growing organically, but we are shipping all over the U.S. and we have resellers in Sweden too. Big Swede BBQ is also doing cooking videos for Green Mountain Grills and developing recipes for Alfresco Grills. So the short answer is yes, as Swede can definitely compete on the American BBQ scene.
How much of the Scandinavian flavors and cuisine do you incorporate into your cooking?
It always depends on the occasion and what food we are cooking. When it is a competition, you have to smoke the meat in a very traditional way. There is hardly any room for mistakes and the judges are looking for a special flavor profile. When we cook at events and for friends, I try to incorporate Swedish elements in my dishes. I love dill and I use it a lot, but I don't see dill in a lot of American dishes. We use Juniper wood and branches as the flavoring when we grill fish. And there is nothing better than a Toast Skagen and some white wine after a long week of work.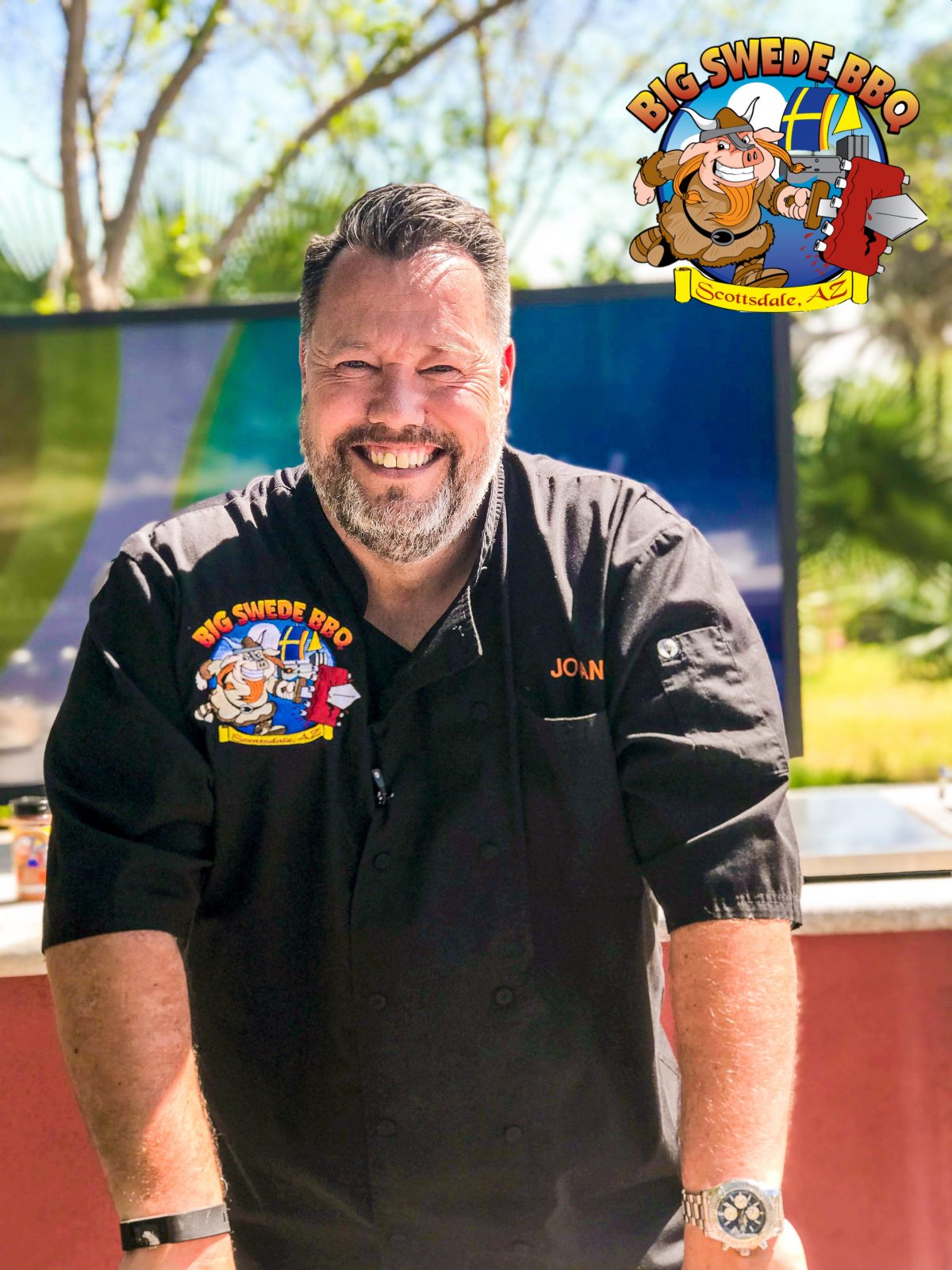 How and when did you first come to the U.S.?
I met my American wife Cheryl at a conference in the U.S. and we dated for about 6 months before I moved here in December 2005. After a lot of Skype calls and insane traveling back and forth, I decided to quit my job and start over. My career is in corporate training so I decided to open up my own business here in the U.S. when I moved and we have been very fortunate to work with customers like Microsoft, Amazon, and GE. My day job pays the bills, and my passion for food and cooking keeps me sane.
Tell us about your cooking classes.
We teach cooking classes mostly in collaboration with BBQ Island here in Phoenix. We have two types of classes. The first is a more of a traditional cooking class. For example, in our Steak 5 Ways class, we teach people how to make steak using five different cooking methods – Raw, Smoked, Seared, Grilled, and Sous Vide. We also show the participants how to cook good side-dishes. The second type is a date night concept. Every month we put together a menu of 5-6 course, often from a specific region in the world, and then we teach people how to cook this menu. People bring some wine, we have community tables set up and peoples are just having a good time. Besides these two types, we also do private cooking event and catering.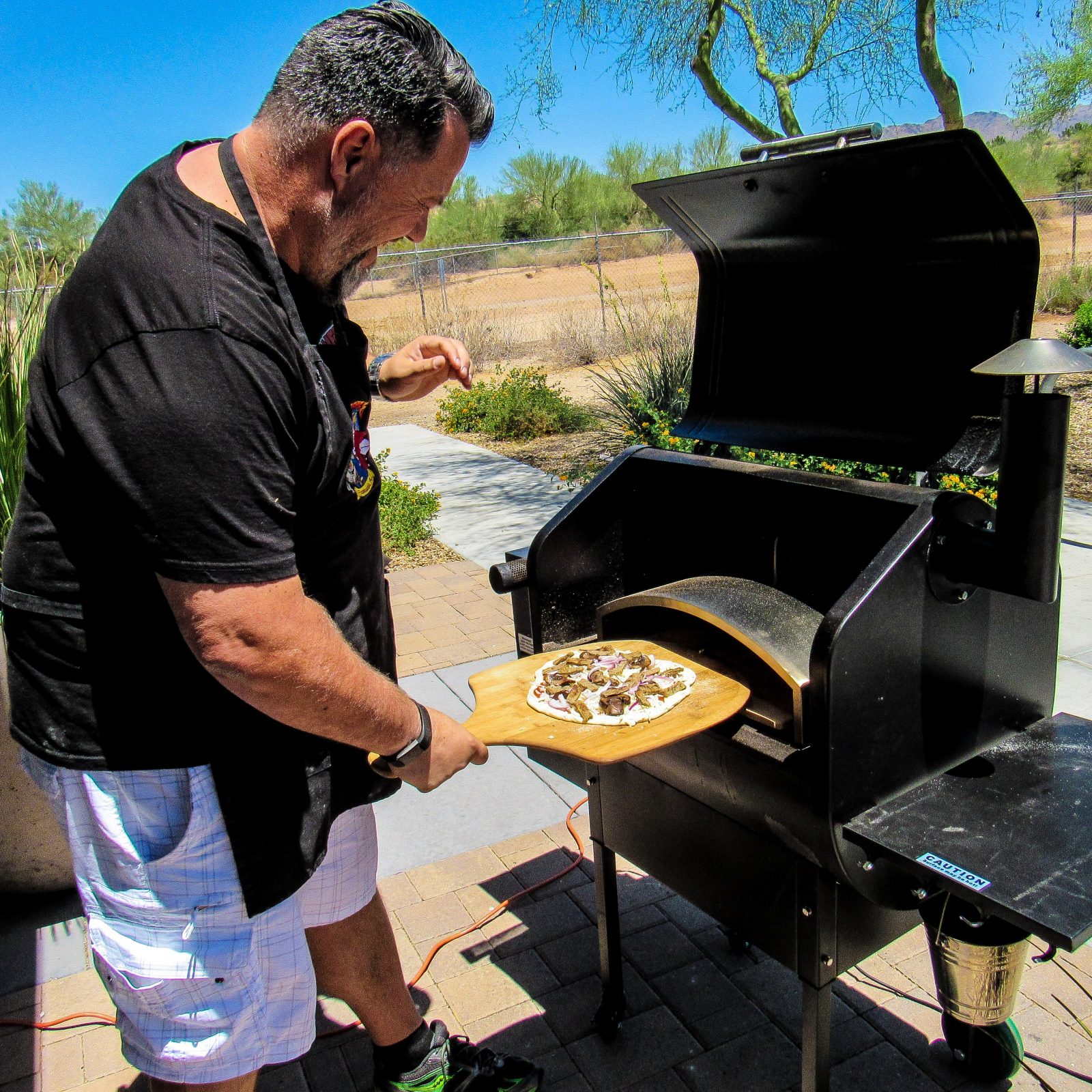 What type of recipes will we be seeing from you at Swedes in the States?
I want to show a variety of recipes. Since I love traditional Swedish food, some of the recipes must be classic Swedish cuisine, but perhaps with a modern twist. I also want to show people how to cook good home-style BBQ with easy-to-follow recipes and easy-to-find ingredients. Cooking is becoming more and more of a social thing, it is an event that brings people together. I want everybody to be able to join in and participate, so recipes shouldn't overcomplicate things. I love food with quality ingredients, preferably local, and with bold flavors. So that is my goal – food that is simple, rustic, bold and flavorful!