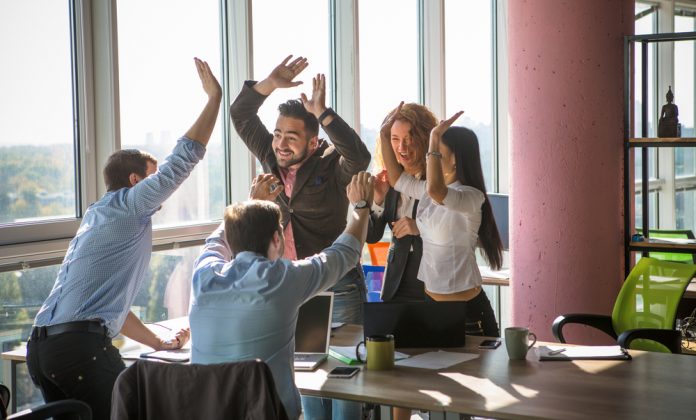 ??️??️????️??️
We all know that the Nordics consists of some pretty amazing countries (right? ?), but did you know working for Nordic companies comes with its own set of benefits? Let's look at some of our favorites – and how our Jobs in the States newsletter can help!
? More Time for Vacation: The United States is one of the only few countries that doesn't mandate paid vacation time (although the majority of employees usually get 10 days off per year). Most of Europe gets about 20+ days leave, but Sweden, for example, gets a minimum of 25 days off per year! That's not all: Swedish companies like Spotify give their employees 6+ months of maternal and paternal leave, plus 4 weeks vacation. Where would you go with all that extra time off?

? Friendly and Open Environment: No stuffy corporation atmosphere here! Nordic companies encourage growth, brainstorming, and innovation, where everybody's opinion is heard and considered. In fact, many employees call each other by the first name – you won't hear Mr. Ericsson or Ms. Lundgren in the meeting room!

☕ Plenty of Breaks: On a lighter note, Swedes are famous for their "Fika breaks." Employees will take one or two breaks during the workday, usually at 9 am and 3 pm, to catch up with each other about professional and personal matters. Fikarast is for everyone in every industry – in fact, it's not uncommon to see the CEO and janitor, marketing manager, and an intern go for an afternoon coffee break.

?‍??‍?Sweden Named Start-up Capital of Europe: When you think of start-ups in Europe, which cities come to mind? London? Berlin? While those are all excellent cities, it's actually Stockholm that produces the second-highest number of billion-dollar tech companies per capita, after Silicon Valley! Swedish start-ups are an excellent place for entrepreneurial employees who want to change the world and solve problems.
Spotify, H&M, IKEA, Ericsson, Skype, VOSS, BoConcept – these are just some top Nordic companies, but there are hundreds of great places! Are you looking for a great, Nordic-founded company to work? Look no further! We have a bi-weekly newsletter with all of the best positions- sign up at to our [[Jobs in the States Newsletter HERE]] and best of luck in your job hunt!
                                                         ??️??️????️??️